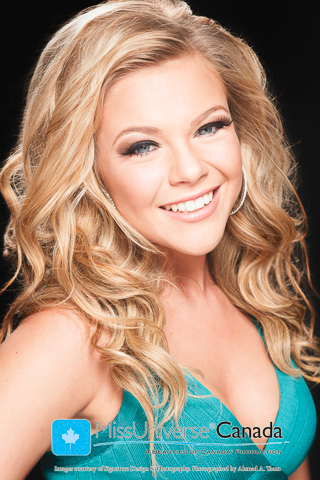 Age: 20
Hometown: Tecumseh, ON
Brittany was born and raised in the town of Tecumseh, Ontario. Tecumseh is well known for its friendly hospitality and community events. She is currently a third year student at the University of Windsor, pursuing an honours degree in Disability Studies and Psychology. She aspires to pursue the career of Speech Pathologist. Brittany hopes to attend Western University for her graduate program. Brittany is described as warm-hearted, compassionate and optimistic. She is passionate about helping others, in particular individuals with disabilities. Brittany wants to give back to her community as a whole, especially the autism community.
She is very involved in this area, both as a volunteer and a support worker. Brittany has worked as a support worker at the Bruce Awad Summer Program for the past 5 summers, as well as for Family Respite services. She has volunteered for Special Stars Soccer, Autism Swim, Pin Pals and Hockey With a Heart, all programs helping those with autism. Brittany's' work in the autism community has taught her to appreciate the little things in life, and to always "see the potential" in everyone and all that she does, including herself. She believes that the only disability that exists is a bad attitude. She has so much empathy for these individuals, and hopes that she can continue to make a difference in their lives. As part of her personal campaign, Brittany was able to raise funds for Autism Services Incorporated, a non-profit organization for individuals with autism, with the help of her generous sponsors. She encourages all of you to go to their website and donate online. Brittany believes that although she cannot make a difference in the whole world, she CAN make a world of difference to someone. As Dr. Suess said "Unless someone like you cares a whole awful lot, nothing is going to get better. It's not".
Brittany is also passionate about the arts. She began playing piano at the ago of three, and continued with her love for music throughout her life. She also plays other instruments including the clarinet, alto and tenor saxophone. Brittany was a member of her high school jazz band winning various awards for her musical talents. She was an assistant in directing practises and leading her band to first place in a province wide competition. Brittany also has a love for sports! She played soccer for her hometown of Tecumseh growing up, and coached a junior soccer team for three years.
Brittany has a love for animals. She has rescued many stray cats in her neighbourhood, providing shelter, food and new homes. She has also been involved in charity work with her local church, volunteering as a youth minister leader for children in the Youth Group. She was active in chaperoning field trips, running and organizing activities and participating in the parishes can drive, supporting the Downtown Mission. Brittany hopes that Miss Universe Canada will give her a platform to continue her charity and advocacy work and make a difference on a national scale, especially for individuals with autism.