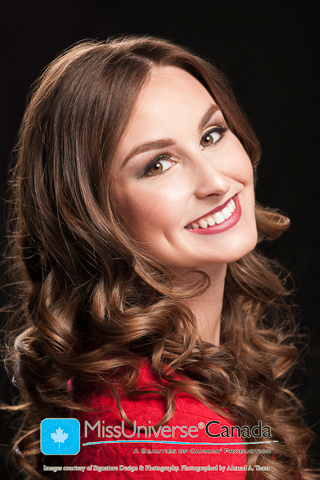 Age: 18
Hometown: Windsor, ON
Cailey Theos was born and raised in the city of Windsor, Ontario. Cailey tries to seize every opportunity that falls in her path in order to enhance her knowledge and experience level so that she can help others in the future. Having travelled to a vast amount of countries, being bilingual and having a mixed heritage, Cailey has an in depth understanding and respect for all cultures and nationalities. Cailey's combined affinity for the world of athletics and academics has lead her to studying at Wilfrid Laurier University. She is currently entering into her second year in Honours Kinesiology with a minor in French. Cailey is extremely enthusiastic about her studies and is determined to pursue a career within the field of physiotherapy or chiropractics.
Cailey has always found happiness and passion in the world of athletics. She fell in love with the competitive sport of Irish dancing and competed at a National Championship as well as helping teach the beginners classes at her dance school. Cailey also submerged herself in the world of track and field and volleyball throughout high school. She ran 300m hurdles, the 4x100m and 4x400m relays and has competed at the OFSAA championships. Since Cailey suffers from many injuries, she has found herself shifting her focus to athletic rehabilitation and coaching. She is extremely proud of her position as an assistant coach for the junior boys volleyball team for the past two years at Sandwich Secondary School. She furthered her involvement by serving a role as the team physiotherapist and mentor for the track and field team. From coaching, Cailey finds she learned an extensive amount about herself from the athletes she has taught. Cailey is returning this year to help coach the track and field team in hopes of continuing to inspire, motivate and ignite confidence in young athletes to assist them in achieving their goals.
Aside from sports, Cailey finds another passion in the art of modelling and photography. She also is an incredible mentor to all children and students. Taking advantage of her bilingualism, she has tutored many children in the area of french language and literature. Cailey has also contributed to the community through partaking in local charities such as helping with the We Care for Kids run, participating in the local I-Climb to increase awareness for mental health, volunteering at underprivileged schools and modelling in multiple charity fashion shows. Cailey and her family find time to donate to the heart and stroke foundation, local food and clothing banks and also sponsor families around the holidays. Cailey believes that her experience with Miss Universe Canada will not only allow her to make new relationships and grow as a person, but will open up doors to allow her to aid with more charities, specifically with allowing underprivileged children to partake in sports and recreation. Cailey will use her platform to show the importance of self-love and confidence in hopes of showing young women that their flaws are their most valuable and beautiful features. With her passionate, extroverted and humble personality, Cailey would make for a well-rounded, down to earth and dedicated Miss Universe.