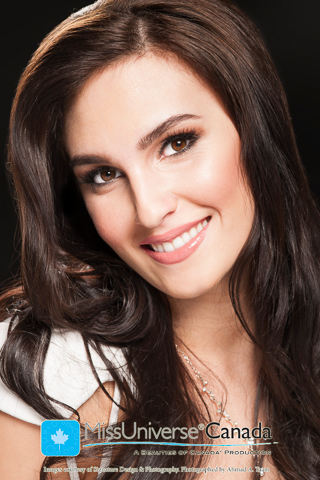 Age: 21
Hometown: Kitchener, ON
Dragana was born in a small village in Bosnia and Hercegovina in 1994 and moved to Canada with her family, during the Yugoslavian civil war when she was three years old. She comes from a big family of five brothers and sisters and is the youngest out of the siblings. As a child, she was always full of energy and was never afraid of taking-on new challenges. She carries this characteristic with her through life, helping her succeed towards her goals. Dragana believes that communicating with the people around her is an important asset of forming a variety of relationships, which she values strongly. Living in multicultural society gives her the advantage to experience new cultures and learn new things. She loves fashion, traveling and enjoys baking and trying new foods. Along with her love for food, she is dedicated to living a fit and healthy life. Dragana believes that exercising is very important both physically, and mentally. Sports have always been a big part of her life. She has studied the art of Tae Kwon Do for 12 years. As a second degree black-belt, she has developed self confidence, respect, as well as many other key characteristics that she will thankfully carry on in everyday prosperity.
Dragana graduated as a dental assistant and has worked as one for a year. She has a strong interest in science and would like to pursue a career in dentistry. Dragana has a passion for music and states that it is the best therapy for her.  She loves to sing and has been singing since she was a little girl. She has her own band that she performs with almost every weekend all over Canada, as well as the U.S.A. As a way to let loose, she enjoys salsa dancing with her friends and playing sports. On her spare time, she volunteers at her church as well as the Ray of Hope homeless shelter, to show her care for different causes and different foundations. Dragana believes she should represent Miss Universe Canada because she is someone who is interested in new experiences, helping people, promoting healthy living, and showing other women that true beauty is expressed from the inside out.