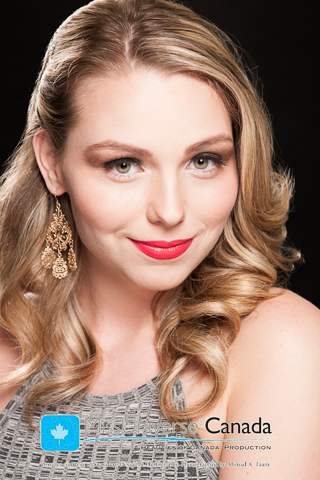 Age: 20
Hometown: Blenheim, ON
Jessica was born in Strathroy Ontario. She was raised in 5 different towns moving school to school. She likes to think of it as she can adapt quickly to change, in any new environment. Jessica feels we rise by lifting others, she finds herself trying to put a smile on somebody's face each and every day.
She is hoping in the near future to pursue her dream by getting her bachelor degree working as a Personal Support Worker. Along with wanting to pursue her dreams she loves taking pictures. What Jessica likes about photographs is that they capture a moment that's gone forever, impossible to reproduce.
She has traveled to most of the provinces in Canada starting from the far East Coast all the way to British Columbia. Jessica feels she is ready to take on more of the world, and hoping this opportunity will lead to bigger and better things, to travel around the world and make a difference. Edward Everett Hale once said, "I am only one, but I am one. I cannot do everything, but I can do something. And I will not let what I cannot do interfere with what I can do."
Jessica loves to be involved in her community. She has took time to volunteer at the Blenheim Youth Center. Jessica thinks it brings kids together, as well as promotes personal growth and self esteem. Not only does it help the youth but as well helped her gain knowledge of local resources available to solve community needs. Jessica is passionate about fishing, golf, and making a difference in the world as a Miss Universe Canada 2016 delegate. Jessica can be described as adventurous, caring, and a perfectionist! She hopes being part of the Miss Universe Canada family will give her a chance to make long life friends, as well as give back to her community.