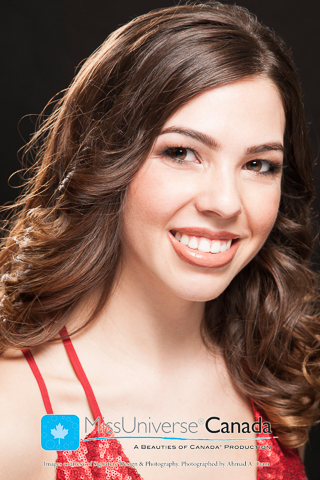 Age: 22
Hometown: Kingsville, ON
Melanie resides in Canada's most southern town, Kingsville, Ontario. She has recently graduated from the University of Windsor with a bachelor degree in Biological Sciences and Spanish. With being in such a difficult and competitive program she now fully understands the power of education in today's society and believes that nothing worth having comes easy.
Growing up, Melanie has always been enthusiastic about helping people. While in school she enjoyed volunteering at hospitals where she obtained knowledge in different areas and aspects of medical careers. Along with her experience and biology background, she is determined that it will help her achieve a second degree in the field of nursing. She hopes to one day help people for a living and make a difference in her future patient's lives.
Melanie is extremely family oriented and is passionate about her Portuguese background. She is proud to be fluent in the language and appreciates every chance she gets to visit her close relatives back in Europe. She is blessed to be taking part along with her family in hosting this years Portuguese Festival in Harrow, Ontario where her family has helped raise money to put towards the festival this upcoming July. Funds will be used towards the Portuguese community and local charities.
While others competed in sports, Melanie found herself admiring the spotlight in a different direction. She has co-hosted a Portuguese radio show, where she was able to entertain and develop improvising skills that helped achieve the award for the most broadcasted multicultural show at the University of Windsor. She also enjoyed volunteering for fashion shows around her school, including one that raised over $2,000 for community living, The Capacita Project, through the K.K.I.S organization. Melanie believes that giving back is an important aspect in her life and will continue to support others throughout her journey as a Miss Universe Canada 2016 delegate.
Melanie can be described as down-to-earth, enthusiastic and sincere. This young lady is humble with a fun and bubbly personality that is willing to make anyone smile with even the slightest "hello". Melanie hopes that Miss Universe Canada will continue to bring out her confidence and independence, as she believes that all women should strive to have.