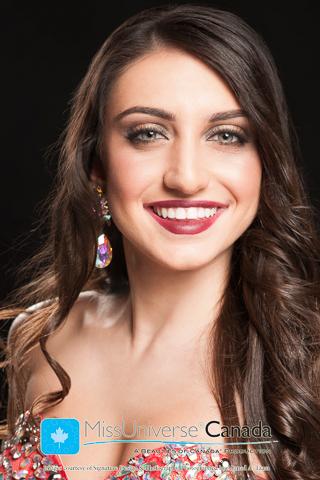 Age: 18
Hometown: Leamington, ON
"The future belongs to those who believe in the beauty of their dreams." This is the philosophy that Shanel Ricci lives by. She was born and raised in Leamington, Ontario. Shanel is the epitome of confidence and determination, believing that hard work and dedication will aid in her path to success. She comes from an Italian heritage, raised in a proud Italian family. Shanel is known for her contagious positive energy and vivacious personality. Many people are inspired by Shanel's passion, kindness and drive for everything she sets her mind to. She is always willing to get out of her comfort zone in order to connect more with nature and people.
Shanel attained her O.S.S.D. from Cardinal Carter Catholic High School in 2015 successfully achieving academic awards in Honour Roll and the Ontario Scholar Principal's Honour Roll. Shanel has over three years experience in the beauty industry by having applied herself as a member of the Ontario College of Trades as a participant of the OYAP that entitles her to gain experience as a registered apprentice as a Hairstylist. Currently she is training with a Salon. Shanel will be attending St. Clair College in Windsor this September to further advance her education as a Hairstylist. Due to the diversity of her interests, Shanel has become proficient in various fields within Cosmetology. She hopes to be a pillar to the beauty industry specializing in Hairstyling and Makeup Artistry.
Shanel's hobbies are focused on fitness. She works out avidly and enjoys a healthy lifestyle. She also hopes to obtain her Canfit Pro certification to become a Fitness Instructor to motivate others to stay in shape. Shanel is devoted to a positive image outlook, she enjoys making people feel and look beautiful. She has an optimistic perspective on life and strives to be her personal best. Shanel hopes to encourage others to pursue their dreams and fight for what they believe in.