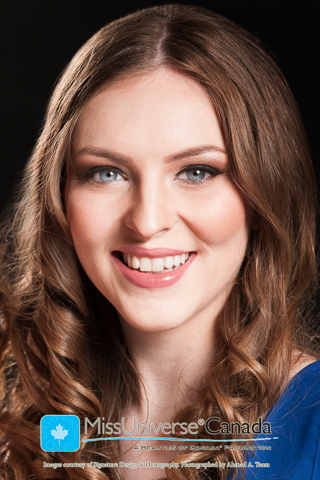 Age: 21
Hometown: Belle River, ON
Tasha is a proud 21 year old who was born and raised in Belle River, Ontario. She loves representing the community of Lakeshore. She is currently a student at the University of Windsor, in her third year of the Drama in Education and Community program. Tasha is passionate and driven towards educating and integrating experiences with animals. Following her education, she hopes to pursue a career in animal therapy or education. Tasha is an avid volunteer for her community and on campus at the University of Windsor. By working with the town of Lakeshore, Scouts Canada, PetSmart, and Delta Zeta, she gives her time at philanthropy events. Throughout her life she has helped raise money for foundations such as "Make A Wish," "Me to We," and "Operation Smile." She is currently a volunteer for WETRA, the Windsor Essex-County Therapeutic Riding Association, and enjoys giving back to her community, and those in need.
Along with studying drama, Tasha has a passion for animals. She frequently hosts Feed the Fish events at PetSmart and encourages others to learn about the animals in our environment, and to make conscious decisions about their pets. Tasha has had several pets throughout her lifetime and believes that animals have the ability to impact a person's life positively. She has seen this through her work with animals, and loves seeing the smiles on faces as children are learning about or interacting with animals.
Tasha is a passionate young woman who strives to present herself as a relatable role model for young women not only in Windsor and Essex County, but also Canada. She hopes to continue to use her position as a delegate for Miss Universe Canada Southwestern Ontario to advocate for the many youth who look up to her.