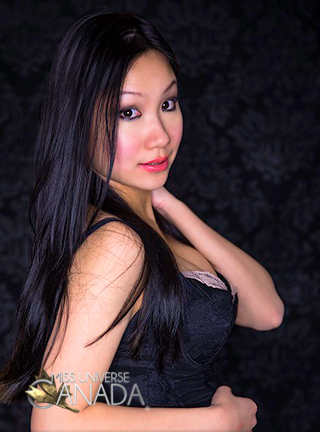 Height: 5'7
Hometown: Toronto, ON
Languages: English
Lola was born and raised in Toronto, Canada. Since completing her teachers ARCT and viva voce with the Royal Conservatory of Music, Lola has been working as a piano teacher for a little over ten years. She grew up with a pronounced area of interest in music, as it has always been a large component of her life. She is currently an active member of her band "Angie" playing the keyboard and vocals on weekends, and works as an analyst during the day within the financial core of Toronto.
Through this journey, Lola strives to advocate and support the underrated need to end homelessness and poverty in Canada, starting with one city at a time. The feasibility for every individual to support themselves with food to eat and a clean place to live is the mission behind the projects she currently endures while connecting with various teams in Toronto, placing attention on homeless shelters and the streets of the city. Her causes offer to raise awareness towards creating long-term solutions for those who are in pursuit for a better, yet sustainable life within broken communities. This includes her project working with other non-profit agencies to help create a higher number of easily accessible opportunities supporting those living in poverty to succeed their long term ambitions in society.
As a Miss Universe Canada Delegate Finalist cited as her platform, Lola would have the opportunity to speak up for the causes on a wider domain on behalf of the organization to help enrich the environment, create an impact and make a change for the better.
Growing up in a diverse community and working with people of different cultures, backgrounds and personalities; kindness and genuine compassion towards people who are different are the virtues she endures and values.
By continuously educating others about the benefits of giving back to charitable causes that strive to help and support those in need, and polishing on her skills through this transition within the pageant, Lola aspires to influence change within a grander scale and make a positive societal progression within the world.
Sponsors
Youth without Shelter
,
Captive Camera
,
Stirling Room
,
Soho Hair Fashion
,
Eva's (End Youth Homelessness)
,
Privé
,
Canada Solo Media Inc.
, D and G Trophies, Paloma Foundation, International Beauty Institute, EMiMOTION, Shandro Photo,
YOGAthletix
,
JFG Designs Jewellery, Innovative Fitness Kitsilano,
Paloma Foundation (Homeless Funding)
, Family and Friends
Q&A
What are your interests and what do you enjoy doing the most?
I love to learn. I enjoy making music, exploring new places, meeting people of different backgrounds and cultures, and watching debates. I also enjoy hanging out at the beach.
List any special training you have had (music, art, drama, dance, etc.)
Piano and vocals.
In what sports, if any, have you participated?
Beach volleyball, long distance running.
Name one person, other than your parents, who has had the most influence in your life. Why?
My friend Rachel who passed away a few years ago. She made me realize how important it is to cherish simple moments because life can be short. Rachel was confident, free-spirited and authentic, and after she left us, I realized how valuable those traits were. I still wonder often how different life would've been if she were still around, but her influence on me has definitely changed the way I look at a lot of things.
What is your career ambition and what are you doing or plan to do to accomplish that goal?
I have two: My current ambition is to establish a reputable position in finance, but I also enjoy working with kids so I try to make time teaching music on weekends. For my personal development goals, I aspire to improve on my communication skills and relate to others more authentically.. I'd like to see myself develop better interpersonal skills and step out of my shell.
Describe where you were raised and what your childhood was like.
Growing up, my parents have always stressed the importance of good ethics and discipline in our family. My mother especially has been very keen on raising us with good judgment and strong traditional values that still hold true today. I was a good student that spent a lot of my time working hard towards long term goals, and I was also a little shy, I take time to warm up to others.
What is your most unusual talent?
I have a tendency to be very lucky when it comes to winning money off radio shows and lottery tickets. For example: I've called in 3 times for the $100 give away at radio station flow 93.5 and won every single time! I've also won $900 from beat the bank at Chum FM …and lottery tickets… lots of them.. (no major jackpots yet though)
Where is the most interesting place you have been to?
Vietnam – I loved it. The neighbourhood I visited had no cars..just hundreds of motorcycles everywhere driving in all directions. People were getting their hair cut on the streets, pho was being served in the alleyways outside, outdoor festivals were next to the lake, the place was beautiful and the people were friendly…I really enjoyed exploring the culture there.
What do you hope to be doing in ten years?
In ten years I hope to have a family with children of my own that I can happily raise and mentor with unconditional love. I also hope to improve on my communication skills and become a better speaker so I can easily articulate my thoughts and influence others positively.