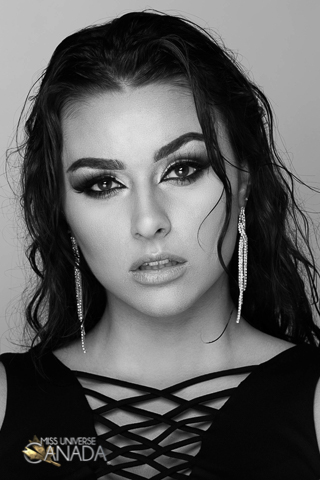 Height: 5'7
Hometown: Calgary, AB
Languages: English
Occupation: Student (Film and Television)
Jan Kamar was born and raised in Calgary Alberta; she is currently between Calgary and Toronto Ontario. She attended Mount Royal University to pursue Criminal Justice. Halfway through the second year of the program, she decided to pause her academics to focus her time and energy into acting and modeling. She moved from Calgary to Toronto to educate herself in the industry and to apply herself in classes around the city. She has been apart of a couple of commercials, worked on set, and has done promotional work for some well-known companies. Has worked a lot in front of the camera and met many new people on her journey, whom she is still in contact with today. She states acting gives her a chance to "free her soul."
She participated in Shotokan Karate for 12 years. A high-level athlete who has competed nationally and internationally. She understands the importance of being part of a team as well as working independently. She recognizes the commitment and diligence it takes to achieve specific goals. She doesn't seek shortcuts; she enjoys the process of working her way up to reach the highest of goals. She has taught Karate to individuals ranging from ages 5- 60. She is always willing to do what she can to help individuals succeed with their goals.
"A human can go 40 days without food, four days without water and 4 seconds without hope." This quote resonated with Jan because she believes that it is crucial to keep your head up and go after your dreams while it is still visible. Life is too short to let go of your goals and aspirations. She believes people struggle when they lose hope, so never lose sight of what you want to accomplish in life.
Jan has traveled around the world and learning about different cultures and traditions. Thailand was the most inspiring place to visit because she volunteered to help build a welcoming, loving environment for the kids who were less fortunate growing up. Till this day she still stays connected with kids that she mentored as well as the individuals that she met on her journey.
Jan is a health and fitness advocate who enjoys Karate, yoga, spin, swimming, hiking, photography and filmmaking. While discovering her true passion she has become more confident with her work in front of the camera. Always has the drive to improve herself daily and hopes to help individuals do the same. She is extremely extroverted and continually pushes herself out of her comfort zone.
Sponsors
Family and Friends
Q&A