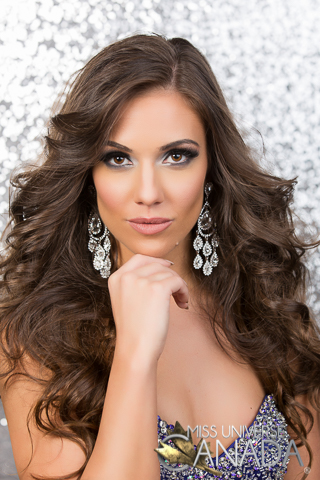 Amber Bernachi 1st runner up at Miss Universe Canada 2016 is representing Canada at the Miss Eco International 2017 competition being held in Cairo, Egypt. The finals will take place on Friday April 14th 2017.
"Miss ECO is an international beauty contest founded by the Set Up for media production company "BEAUTY FOR ECO" The aim is to awaken, through the theme of Economic & Environment. 
Miss ECO is organizing as a prestigious international event, bringing together representatives of communities and cultures from all over the world; our delegates aim to share their Eco, culture and international network.
The main objective of the contest is to choose the best Queen to be the ECO queen for the marketing of Eco-tourism all over the world and promote the principle of agreement that we will safe our planet not only environmentally Laith but culturally through the exchange of cultures between queens through the selection of the best special offers on how tourism marketing year, tourism special environmental at the international level and presented to the public for how to use them.
Miss ECO Queen Delegates comes Miss ECO luxury processions together and exchange their community volunteer projects, ideas and goals with each other, they become united as sisters competition in the Miss ECO contest Pageants family.
Purpose
The purpose of establishing the significance of the Queen of the major international beauty contest under the slogan "BEAUTY talking about economic & environmental, to call for the environment, to take care of our planet. It is also often linked to the concept of beauty queen beauty only beauty but we use to deliver our message to keep the planet."