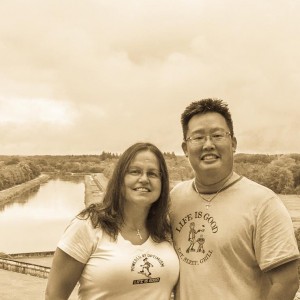 Age: 

| Height: 5'4″ & 6′
Hometown: Markham, ON
Growing up in the beautiful Markham, Nick & Anita has been surrounded by inspiration to pursue their love of photography, fitness and pageants. Through the unrelenting support of their family and friends, we are following their dream of being professional photographers and travelling the world.
Sponsored by:
Tim Hortons, Canadian Tire, Canon, Nike, Coca Cola, Jelly Belly.
Languages spoken fluently (please include your native language if English is not your native language).
English
List any special training you have had (music, art, drama, dance, etc.)
Photography, Design, Programming
In what sports, if any, have you participated?
Swimming, Baseball, Hockey
Name one person, other than your parents, who has had the most influence on your life. Why?
I would have to say that the one person is our close friend Jae. She's simply an incredible and selfless person. As a child I remember her always putting others before herself and continuously going that extra mile to help others.  Jae has carried this trait into her business and personal life.
What is your career ambition and what are you doing or plan to do to accomplish that goal?
Our career ambition is to continue travelling the world, photographing people and places.  And then to open a gallery in Toronto to share our photos with everyone.that if I put all my effort and love into it my dreams can come true. That goes for anything in life if you're determined enough, anything can happen!
Are you currently employed?
Yes
If yes, what is your occupation?
We are photographers for Allumski.
List any interesting or unusual jobs you may have had.
The most interesting job we have done is Allumski Photography.
List any volunteering you have done.
We volunteer to photograph different charity events and for our yearly church gala.
Where is the most interesting place you have been to?
We have been very blessed to visit several exciting places like China, Paris and the floor of the Grand Canyon. Our most favourite place is Grand Cayman; it is a slice of heaven on earth

Is there anything you would like to add that we haven't asked?
Life is too short. Take each bump on your path as a learning experience and cherish every person you and every moment you have.