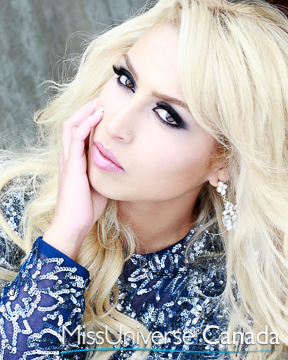 Height: 5'4″
Hometown: North Vancouver, BC
Asal Ghoseh was born in Iran, immigrated to Canada when she was 10 years old.  She is a proud Canadian citizen living in North Vancouver.  She loves belly dancing, designing clothes, and also has recently started playing the piano.
She feels very blessed and fortunate to live in a country where she has been able to follow her long time dream of pursuing her goals of becoming a pilot,. She also studies bachelor of General Studies minoring in Business at University of Fraser Valley.  Ever since she was small she learned from her parents how to be loving and generous.  She used to always tell her mom that she has a big goal in her life, to be blessed enough to help the people in need.  She has learned so many good values from her parents, whom have helped her get to where she is now.
She has a big passion for learning about new cultures, she loves travelling and meeting people from different countries and learning about their values and interests in life.  She believes in the saying "when the world says give up, hope whispers try it one more time".  She believes that fear should not stop anyone from achieving their goals, putting in dedication it will pay off at the end.
Sponsors:
Scala Evening Wear, Caprice Nightclub, Christine Chan, Luxe Beauty Lounge, Friends and Family
Languages spoken fluently (please include your native language if English is not your native language).
English, Farsi
What are your interests and what do you enjoy doing the most?
Some of my favorite interests include enjoying family dinners, traveling, sports, reading criminology journals, journaling and flying small planes for pleasure.
List any special training you have had (music, art, drama, dance, etc.)
Professional belly dancer, can play the flute, design clothes, do nail art, and also have recently started playing the piano.
In what sports, if any, have you participated?
I was part of a swimming team and I have competed provincially throughout British Columbia.
Name one person, other than your parents, who has had the most influence on your life. Why?
My elementary teacher was one of the most influential people in my life after my parents. She impacted my life positively by teaching me to always be honest with myself and God. She was a strong and loving woman who I always looked up to as role model. She made me want to become a better person when I grew up and not be afraid to take any risks and make a change in the world.
What is your proudest personal accomplishment (other than participating in this pageant)?
One of the greatest values that my parents have taught me is to be a strong woman and follow my dreams and never quit achieving my goals in life. One of my proudest achievements is going after what I always wanted, my longtime goal of becoming a pilot ever since I was 4 years old.
What is the most interesting or unique thing that has ever happened to you and/or what is the most interesting thing about you?
One of the most interesting things that I got to experience was living in a farm for 2 months when I was 8 years old during which I had the best time of my life. I got to feed chickens and horses and milk cows.
What is your career ambition and what are you doing or plan to do to accomplish that goal?
I am really lucky to be enrolled in flying school and achieving my longtime dream of becoming a professional pilot.
What would be your "dream job" in life?
I believe and feel very blessed and lucky to say that I am working towards having my dream job, to be an airline pilot, win the title of Miss Universe for Canada and help as many people as I can.
Are you currently a student?
Yes
If yes, where?
Area of study:
Yes, Bachelor of General Studies in the University of the Fraser Valley, flying school at Pacific Flying Club
Are you currently employed?
No
Describe where you were raised and what your childhood was like.
I was born in Iran and migrated to Canada with family when I was ten years old. I had an amazing adventurous childhood; I have always been one to enjoy little things in life. My parents have blessed me with a big heart and have always filled it with nothing but love and now it is my turn to return the love to people.
List any interesting or unusual jobs you may have had.
I used to bake cupcakes with my friend when we were 10 years old with the help of our parents and sell them on the street with lemonade for a $1.00 each.
List any volunteering you have done.
Taking care of little kids at recreation center.
What is your most unusual talent?
Pranking my friend and my sister in many different ways.
Where is the most interesting place you have been to?
New Zealand. I had an amazing time in that country; I met so many friendly and kind people who were incredibly welcoming. New Zealand to me was very scenic and I had the opportunity to enjoy the amazing views and learn about the culture and enjoy their delicious food.
What do you hope to be doing in ten years?
I hope to be a respected professional airline pilot and also be able to make a change and make people happy as much as I can. In ten years I hope I am living a happy life with the people I love the most.
Is there anything you would like to add that we haven't asked?
I would like to thank my family and friends for their tremendous support through this journey.