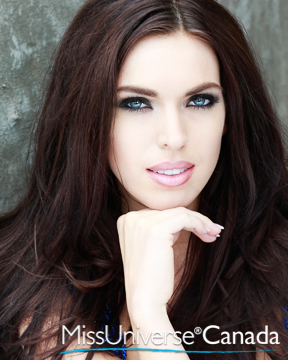 Height: 5'9″
Hometown: North Vancouver, BC
Chela's motto is to appreciate every moment and live life to the fullest. She believes the greatest assets in life are confidence, intelligence, kindness, positivity and of course passion! Her greatest wish is to help her fellow Canadians achieve their health goals and live long happy lives!
Born in Toronto, Ontario, Chela moved to beautiful North Vancouver B.C. at the tender age of four. She is a proud Canadian but also loves her Swiss heritage and holds dual citizenship.
She has an incredible love for travel and immersing herself in new cultures. After graduating high school a year early, she moved to Toronto and perused modelling. This career choice brought about a lot of travel which sparked her interest to see as much of the world as she could.
Chela is happy to say she has traveled to 24 countries and had the privilege to live in Switzerland, England and Australia. She enjoys education and while living in Australia she attended Sydney Collage of Business. Even though she has a savvy academic mind her greatest passion will always be health.
Natural living is part of every aspect of what she does. Chela truly believes we are what we eat and how we treat our body has a profound effect on the length and quality of our lives.
Her love for health started with her family; she feels incredibly thankful for being given such valuable knowledge at a young age. Her passion further developed while modelling; she learned that giving her body proper nutrients were vital in maintaining not just looks but important for achieving overall immunity. She also noticed that by taking care of herself she had more respect for her body, gained confidence and approached life with a positive attitude.
She is certified personal trainer and currently works for a health/beauty company while studying to become a natural nutritionist and completing her yoga teacher training. She hopes with her knowledge and passion, she can inspire other women to reach their health goals and help all of her fellow Canadians to live healthier happier lives.
Humanitarian work is very important to Chela; she credits her mother for installing these values in her from an early age. Having a deep love for animals, she has worked with many wonderful organizations both in Canada and abroad. Children also hold a special place in her heart. When she was just eighteen she traveled to rural China to volunteer and teach English to impoverished children. Chela's passion to work with children came from being an only child. She always wished for a younger brother or sister but through volunteer work has found being an older sister role model is even more special. She feels privileged to have worked with so many wonderful organizations and looks forward to working with many more.
Sponsors:
Man Up Grooming, Vitasave, Laura-leah Realty, Regina Von Wyl Designs, Bridal & Fashion Group, Francesca Boutique, Luxe Beauty Lounge, A smile above, Accent on Nails, Ooh Lala Lashes, InsTANtrattraction, Pearl Spa
Languages spoken fluently (please include your native language if English is not your native language).
English, German (Basic)
What are your interests and what do you enjoy doing most? 
Healthy Living, Travel and Acting are my biggest passions.
Travelling is something I feel changes a person's life forever. It not only gives you a deep appreciation for how incredible the world is, but it makes you so proud of your own country. I love being able to immerse myself in other cultures and experience a way of life vastly different from my own. I feel this has truly shaped who I am and how I view the world.
Healthy living is also a big passion of mine. I am a certified personal trainer, currently studying Natural Nutrition and finishing my Yoga Teacher Training.
I am a firm believer that what you put into your body has a massive impact on not only the way you look but on how you think, feel and conduct your life. I always try to keep things fresh by trying new recipes and finding different ways to keep active.
Last but not least Acting! I was very shy growing up and acting helped me realize that the people who had the most fun in life were those who had the ability to laugh at themselves. Being vulnerable can be a very scary thing for most people and being pushed out of your comfort zone really helps build confidence.
List any special training you have had
I have always been the type of person that wants to know about EVERYTHING. Growing up I was trained in dance, singing, music, art, acting and even circus training! (I used to be pretty good on a unicycle!) The most training I have received would be for Acting and Health (Nutrition/Fitness). 
In what Sports, if any have you participated in? 
I played softball and soccer growing up which I felt really helped me developed team building skills and how to communicate under pressure. These days I still take fitness very seriously but  I just prefer to do Yoga and visit the gym.
Name one person other than your parents who had the most influence on your life and why?
I greatly admire my grandmother because she had such a passion for life and a strong drive to follow her dreams. Being a very talented photographer, she had an appreciation for beauty which was evident in all of her work. As a woman born in Europe at the turn of the centenary meant, her role in life was already pre- determined. My Grandmother defied the odds and  she followed her dreams. With her determination she became one of the first licensed professional women photographers in Switzerland. Even though she won many contests, the prizes could never officially be claimed. All of her work was registered under a man's name  to ensure her photos would be judged fairly. My Grandmothers  greatest gift to me was being a wonderful example of how your determination, passion and unwavering faith can change the course of your life. If you believe in yourself and never  give up you can truly make the impossible possible.
What is your proudest personal accomplishment (other then participating in the pageant)
I am proud of many things in my life. My biggest accomplishment was travelling to China to volunteer teaching English to impoverished children. Even though there was a big language barrier, I was welcomed warmly and made a connection with my wonderful students which I will never forget.
I have much  gratitude for the wonderful Chinese families who showed me such kindness and generosity during my stay. Even though they had very little they offered me accommodation and a place at their table.
This experience truly made me re-evaluate my life and appreciate everything I have been blessed with.
What is the most interesting or unique thing that has ever happened to you and/or what is the most interesting thing about you?
I believe in miracles!
When I was two years old I contracted meningitis and due to extreme fever became blind. My wonderful mother never gave up hope  and tried everything she could to help me recover. After seven  months I slowly started to regain my sight. Even though I don't have 20/20 vision I am thankful to see all the beauty in this world. I truly believe in miracles and according to the doctors I am a medical miracle!
What is your career ambition and what are you doing or plan to do to accomplish your goal?
My career ambitions are to work in natural health and fitness. Both, my job and schooling, are currently geared towards gaining the knowledge I need to confidently help others achieve their optimum health. I do feel that we need to lead by example and live what we teach. By entering the Miss Universe Canada pageant I want to share with women across Canada that being beautiful means being healthy.
What would be your dream job in life?
My greatest passions are Acting, nutrition and fitness. I would love to inspire people by helping  them meet their health goals! 
Are you currently a student? if yes what area of study? 
I am studying Natural Nutrition and completing my Yoga Teacher Training 
Are you currently employed? If yes what is your occupation?
Yes, I work for a health and beauty company
Describe where you were raised and what your childhood was like?
My childhood was great! I have an incredible family. My mother is an amazing women who I look up to and deeply respect. She raised me to be conscious of my health and inspired me to want to do the same for others. I was born in Toronto and moved to beautiful North Vancouver at a young age. Living here has given me a deep appreciation for the great outdoors.
List any interesting or unusual jobs you have had.
Cow Herder!
One year I decided to volunteer on a farm for the summer in Switzerland. Working on a farm was a wonderful  experience. My day started at 6 am collecting all the cows one by one from every farm in the village. After collection I would lead them to graze on the alpen pastures. At the end of the day herding them back home was easier said then done. Cows are not easy to move when they are happily eating grass!  Definitely a job I will always remember

List any Volunteering you have done.
While travelling I have been privileged  to work with many organization. Locally I have had to pleasure to spend my time with:
SPCA
Animal advocates
Kiwanis Care Home
Rec Center North Vancouver
What is your unusual talent?
Mediation! I have a special talent of seeing both sides of a situation and helping those in conflict find a peaceful solution.
Where is the most interesting place you have been too?
The Great Wall of China.
What do you hope to be doing in 10 years?
Ten years is a long time for many wonderful experiences in life. I intend to have a  successful career, a family of my own and inspire people to live healthier happier lives! Regardless of what the future brings,  I will always keep a positive outlook and find happiness in everything I do.
Is there anything you would like to add that we haven't asked?
I want to thank the 'Beauties of Canada Organization' for this incredible opportunity. Becoming Miss Universe Canada would mean so much more than just a crown. It would mean being a proud representative for my country. I would also love the opportunity to help raise awareness for wonderful charities both locally and internationally. I feel with this title you are truly empowering yourself as a woman. You are showing girls across the country that if you dare to dream and put in the hard work; you can achieve anything.