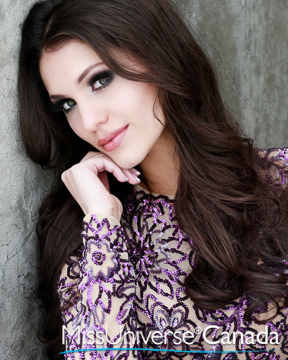 Height: 5'7″
Hometown: Mississauga, ON
Crystal Croxon is 20 years old and was born and raised in Mississauga, Ontario where she grew up with her family. She is the youngest child of four, with 3 amazing older brothers. Crystal has a very unique background, her mother is Sri Lankan and her father is English. She is currently an honour student at George Brown College in the Early Childhood Education program. After her second year at George Brown, she will be attending Ryerson University and then teacher's college in hopes of becoming a kindergarten teacher. Crystal is very caring, and enjoys helping children learn. She has volunteered many hours with PLASP, a before- and after-school program for children.
Some of Crystal's hobbies include; modelling, swimming, and being outdoors. She loves to spend time with her friends and family, listen to music, and go to concerts. Since she has a strong passion for music, Crystal has started to learn how to play the guitar. Crystal also really enjoys travelling. "I love to travel to new places and experience different cultures to see how other people live." In the future, Crystal would like to teach and help less fortunate children in regions all around the world.
This is Crystal's first pageant and she is very excited! She is always up for a new challenge and loves to meet new people. Her friends and family provide an incredible support group. She believes that with hard work, dedication, and a positive attitude, anything is possible! This experience will be a wonderful opportunity for her to grow.
Crystal would be honoured to be titled Miss Universe Canada 2014. She promises to be a great role model for young women. Crystal strives every day to become a better student, professional, and contributing member to society. Through her studies, Crystal recognizes the value of strong education for children and would use the opportunity of participating in Miss Universe Canada 2014 to further pursue her goals of reaching out to children. Crystal sees the Miss Universe Canada pageant as an invaluable opportunity for women to reach their individual goals and to have an opportunity to give back to society.
Sponsors:
Michael's on Simcoe , Lake Almanor Fitness, Beaute School, Metalworks Institute , Agent Royale, Burrito Boyz (Port Credit), ChaCha Cosmetics, Earls (Square One), Gary Croxon and Family, Joanne Tovey and Family
Languages spoken fluently (please include your native language if English is not your native language).
English
What are your interests and what do you enjoy doing the most?
I am very interested in modelling, music, and early childhood education. I enjoy spending time with my family and friends, listening to music, going to concerts, watching movies, being outdoors, etc.
List any special training you have had (music, art, drama, dance, etc.)
I have not had any special training recently in any of the arts. In grade 7 and 8 I was in the arts program at Queen Elizabeth Sr. Public School. I played the clarinet for 2 years. The art program also focused on drama, dance, and visual arts.
In what sports, if any, have you participated?
I played soft ball in high school for 2 years. I also took swimming lessons up to level 10.
Name one person, other than your parents, who has had the most influence on your life. Why? 
Other then my father, I would have to say my best friend Victoria Duz has definitely had a huge influence on my life. I have known her for 11 years and plan on keeping her in my life forever! She has taught me many important lessons in life and always helps me stay positive. I would not be the person I am today if it wasn't for her.
What is your proudest personal accomplishment (other than participating in this pageant)?
I was on the honour roll for 3 (almost 4) years in high school. My current average for this semester is 81%.
What is the most interesting or unique thing that has ever happened to you and/or what is the most interesting thing about you?
One interesting thing about me is my background. Nobody can ever guess where my parents are from. My mom is Sri Lankan and my dad is English. Another interesting fact: my dad is 88 years old, 89 March 14. I have 3 brothers (2 half brothers), and they are all older than me. I am already a great aunt!
What is your career ambition and what are you doing or plan to do to accomplish that goal?
I hope to become a kindergarten teacher. I am currently attending George Brown College in the ECE degree program. After 2 years at George Brown I will go to Ryerson University, and then finally will take 2 years of teacher's college. It will take a while but it will be worth it!
What would be your "dream job" in life?
My dream job would either be a model or a marine biologist.
Are you currently a student?
Yes
If yes, where?
George Brown College
Area of study:
Early childhood education degree program
Are you currently employed?
I recently quit my job as a hostess at the restaurant "Earl's"
Describe where you were raised and what your childhood was like.  
I was raised in Mississauga, Ontario. I grew up with my mom, dad, and older brother Greg. My other brother, Gary, and his family lived only 5 minutes away from us. His daughter (Breanne, 19 yrs old) and I would always hang out. I saw her more as my cousin than as my niece since we are only a year apart! I loved my childhood; I have so many great memories with my friends and family. I wouldn't change a thing.
List any interesting or unusual jobs you may have had.
In the summer I help my dad cut grass at a cemetery (St. Peter's Anglican Church). My dad, brother, and I have been helping the church out for almost 20 years.
List any volunteering you have done.
I have done volunteering for the before and after school program called "PLASP".  I have done almost 100 hours for PLASP.
I have also volunteered to baby sit for multiple people.
Where is the most interesting place you have been to? 
I have been to Sri Lanka once when I was 3 years old; however I do not remember it. When I was in grade 9 I visited my oldest brother in California where I got to see what L.A. was all about!
What do you hope to be doing in ten years? 
I hope to be teaching kindergarten in ten years. I also hope to be married or be in a stable, long- term relationship.