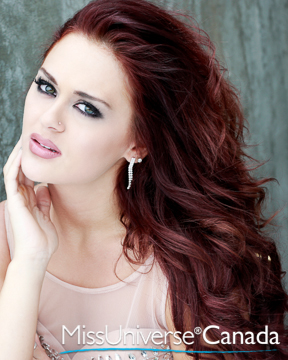 Height: 5'5″
Hometown: Sydney, NS
Jenna was born and raised on Cape Breton Island NS. She is a very proud Canadian and says there's no other place she'd rather be from. Jenna is from only a fairly small island but claims it to be one of the most beautiful places in the world. Jenna is known as a very energetic young women and is known for her friendly personality which is also another characteristic that comes from being a Cape Bretoner. She takes great pride in her physical fitness, she spends most of her time working out. Jenna has been a cheerleader since only a young child. Jenna know longer continues to cheerlead but she volunteers with coaching children in Gymnastics in which she has also been a gymnast since a young girl. Jenna is a second year student at Cape Breton University and plans to follow her dreams of becoming a social worker.
Sponsors:
Sign Source Lorne Currie (Westmount, Cape Breton), Breton Ability Centre Sydney River NS., Stan Dicks Construction Sydney NS., Maritime Drilling School LTD. (Reg Mac Donald) North Sydney, Sean O,Connell Photography Sydney Mines NS., Reid's Physiotheraphy Sydney, Sydney Credit Union, Khatter and Khatter Law Firm (Glen Campbell), Regional chiropractic LTD. Sydney, Sydney Memorial Chapel Sydney, Colbourne's Sport and Trophy Sydney
Languages spoken fluently (please include your native language if English is not your native language). 
English
What are your interests and what do you enjoy doing the most
My interests include working out at the gym, lifting weights, gymnastics, travelling
List any special training you have had (music, art, drama, dance, etc.) 
I had personal trainers in cheerleading , I had training in gymnastics , I used to do a bit of dance , I draw and paint
In what sports, if any, have you participated?
Plenty of cheerleading teams , competitive and school teams, gymnastics teams , and basketball
Name one person, other than your parents, who has had the most influence on your life. Why? 
I would have to say my Grand Mother because, she is the strongest women I know. She has had a hard go in life but I'm yet to see someone whip that smile off her face, she is always happy and is always there for me when I need her.
What is your proudest personal accomplishment (other than participating in this pageant)? 
Winning first place at the Truro Cheer Competition for the highest straddles and the longest endurance.
What is the most interesting or unique thing that has ever happened to you and/or what is the most interesting thing about you? 
One unique thing about me is that I can stand/walk on my hands for a long period of time

What is your career ambition and what are you doing or plan to do to accomplish that goal? 
My career ambition is to be a Social Worker. I am in my second year BACS program at Cape Breton University presently, I plan to accomplish my goal by participating in all classes, to work to my fullest potential and to never give up on myself even if things get tough.
What would be your "dream job" in life?
My dream job would be any job that has to do with helping people or children. I want to be that person people turn to for advice and assistance.
Are you currently a student?
Yes
If yes, where?
At Cape Breton University
Area of study:
Bachelor of Arts Community Studies
Are you currently employed?
Yes
If yes, what is your occupation?
General worker at Breton Ability Centre ( Home for the disabled)
Describe where you were raised and what your childhood was like.  
I was Born and raised on Cape Breton Island. I had an adventurous childhood, raised in a big family I did a lot of travelling around the island and spend most of my summer days as a child in Mabou swimming at my two favorite beaches , Port Hood and West Mabou beach.
List any interesting or unusual jobs you may have had. 
My present job is very interesting and always unusual things happening there, it is never boring at work.~
List any volunteering you have done.
Fundraisers such as  car washes, bagging groceries, selling tickets, coaching kids with gymnastics, assisting kids in a variety of different cheerleading skills / dances and tumbling techniques, helping the disabled by volunteering to do activities such as crafts, cook meals with them etc.
What is your most unusual talent?
I was always known as having the highest jumps
Where is the most interesting place you have been to? 
Jamaica, due to the fact that the people in Jamaica are a lot like the people from my island, very welcoming, outgoing and friendly. Happiest place I've ever travelled and that's what I look for. I found this country interesting because most are not that wealthy and to them it seems that money doesn't buy happiness.
What do you hope to be doing in ten years? 
In ten years I hope to have a great successful career in my current studies which involves,  helping people live better lives, to have a great income,  have my own family. and a nice home to call my own. Also if I'm lucky enough to still be a part of the pageant and representing Canada in many positive ways.
Is there anything you would like to add that we haven't asked?
I just want to say thanks again for this amazing opportunity , it really means a lot to be competing for you as a contender In the Miss Universe Canada pageant 2014.