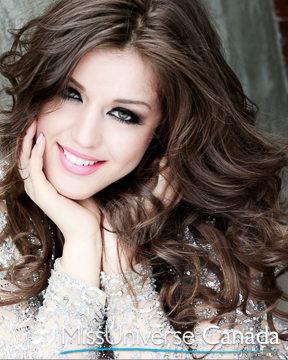 Height: 5'8″
Hometown: East Vancouver, BC
Kamilla Mihalik's mission is to inspire Canadians to become a unified nation that empowers its entirety of people to go for their dreams. Although she knows that this is a large feat, she strives to serve as an example for future generations of women and men to be leaders in their schools and communities. Currently she is a full time student of psychology at Simon Fraser University as well as a volunteer basketball coach for the students of Templeton Secondary School.
As a student, her interest include learning about the experiences, opinions and ideas of individuals directly from them so that she can work well with others within a medium that allows for the depth and complexity of experience to be expressed. As a coach, she is known to be tough but fair. She encourages her players to apply what they have learnt from games and practices to their everyday lives. Whether it is knowing how and when it is appropriate to play hard and fast or slow and strategic. The majority of them go on to help out the community.
Kamilla's hopes are to create a more compassionate world and her servitude reflects a proactive response to the hardships that she has observed from the people living in the DTES (Downtown Eastside of Vancouver: a community that is challenged with addiction and mental illness). She considers school sports as a fun, interactive time while providing a safe and supporting afterschool environment. It is important to instill a well-balanced lifestyle at a young age that not only improves physical health but also promotes self-esteem, happiness and group togetherness. Helping others in her community is what fills her heart and she is immensely proud of the accomplishments that her players achieve throughout the school year.
On the lighter side of things, Kamilla loves fashion and beauty! Her supermodel cousin Eniko Mihalik inspires her own modelling career and she is always flipping through magazines for the latest style and beauty trends. The one makeup item she cannot live without is an eyebrow pencil. She is also an avid tweeter and loves anything social media. She is a thrill seeker and enjoys doing one thing that scares her everyday.
Sponsors:
Custom Plus Design Ltd., Elle Bay Bridal, Elle Bay, One Source Productions, Sukis Richmond, Sandra Monaco Photography, Duna Delicatessen, Kurtis Stewart Photography, Urban Bliss Spa, New You Transformation
Languages spoken fluently (please include your native language if English is not your native language). 
Hungarian and English
What are your interests and what do you enjoy doing the most?
Too many things! It's hard to pin point what I'm most interested in. But if I have to choose, my big interests are traveling, learning about different cultures and music. Like any other girl, I like doing hair and make up. I also really love playing basketball.
List any special training you have had (music, art, drama, dance, etc.)
I have done a lot of stage work since I was a little girl. I've been in school plays, school choir and stage poetry.
In what sports, if any, have you participated?
In high school I was on the basketball, soccer and volleyball teams. I also participated in track and field where I competed in shot put, discus, long jump, high jump, 400-meter, the 400 x 100 medley and 100 meter. I also like to snow board, Jet Ski, roller blade, golf… the list really does go on and on and on. I still haven't curled though, and I really want to give it a try.
Name one person, other than your parents, who has had the most influence on your life. Why?
Aunt Lynn, RIP. She was a strong, compassionate and fearless woman. The positive impact that she left on the DTES (Downtown Eastside), in particular the Deaf community and their families will always be remembered. She showed me how to be compassionate towards someone who is less fortunate than I and how it really does go along way. She was a model citizen and was always there for me, even when I did not realize that I needed her. She showed me what discipline is and how perseverance and hard work can help a person achieve their dreams.
What is your proudest personal accomplishment (other than participating in this pageant)?
Back when Vancouver still had the Grizzles, I played a game on their court. Our team played against a rival school, granted the place wasn't packed, but we still won.
What is the most interesting or unique thing that has ever happened to you and/or what is the most interesting thing about you?
I really like that feeling that you get in your stomach when on one of those pirate ships at an amusement park. Now I'm so familiar with the feeling that I rarely get too sense it anymore. It makes me want to do more thrill seeking activities. I would love to go skydiving!
What is your career ambition and what are you doing or plan to do to accomplish that goal?
My plan is to finish my BA and then pursue a MA program for school psychology. I want to continue coaching in a school setting and unfortunately being a Bantam basketball coach is not a paid occupation in Canada. At the end of the day I would be happy in a position that has me surrounded and working with a team.
What would be your "dream job" in life?
I would love to be the host of a successful Canadian talk show or late night show that would have the viewers clutching their sides because they are laughing so hard.
Are you currently a student? If yes, where? 
I'm pursuing my BA in psychology at Simon Fraser University.
Are you currently employed?
No
Describe where you were raised and what your childhood was like.  
Well, I traveled; I did a lot of walking, a lot of fighting with my brothers (I'm the middle child) and a lot of trouble making. I wore the same outfit everyday until it wasn't wearable. I grew up in an East Vancouver complex building that had a ton of kids just like me. We were all kind of poor and we were all funny, running all over the place, kind of kids. We never got into any real big trouble, just a lot of running away from doors that we just rung or we would purposely kick soccer balls onto this one main roof so that we could climb it or we would tease and bug the boys that we liked so that they would chase us around the block. We would also ride our bikes, play Four Square or Around the World.  My favorite part was when we would play Cops and Robbers, Power Rangers or Sailor Moon because we would make sound effects for our powers and be very dramatic when we caught a bad guy.  PEWPEW!
List any interesting or unusual jobs you may have had.
During the 2010 Vancouver Winter Olympic games, I completed a training program in order to be a part of a very special few: bomb squad, K-9′s, search and rescue and others. Our teams primary focus and job ensured the safety of the games that were held in Whistler BC.
List any volunteering you have done.
During my high school and elementary school years I participated in 20k Walk-a-thons, 100 books read-a-thons, and 10k run-a-thons. All proceeds went to BC Children's Hospital. My current volunteer position resides with the Titans of Templeton Secondary School where I have spent countless hours mentoring youth.
What is your most unusual talent?
A person planning on living in Vancouver has to become accustomed to micro organization, especially when it comes to sharing closet space. Thankfully I have a knack for design compartmentalization in which I can maximize organizational storage needs.
Where is the most interesting place you have been to?
Venice Italy! It was so romantic and very inspirational. Can you believe it is a man made island??!! And the people, they carry themselves in a way that makes you wonder what is in their drinking water.
What do you hope to be doing in ten years? 
I hope to be happy, healthy, loving life and living in a world that is more compassionate and aware of others. For me a ten-year plan is more of an outline than a rigid constitution because I trust in life and the moment. I enjoy living life in the here and now.