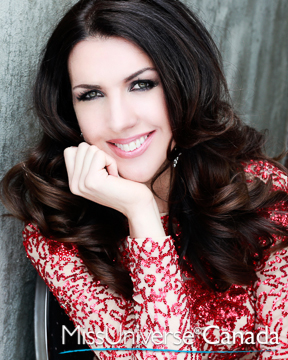 Height: 5'11″
Hometown: Toronto, ON
Katerina Mergut was born in Ukraine and came to Canada when she was seventeen. Becoming a proud Canadian made her realize how many opportunities this country can give if you work hard in achieving your dreams.
Coming to Canada with only her brother made her appreciate the real value of family and made her realize how important is for a social structure of the country to have all the sources for a young woman to become independent and successful at nineteen.
Previously she had studied music in college and switched to international relations when she became a student at the university of Toronto. Her career choice is working in immigration of Canada. She feels related to the problems and challenges that immigrants meet.
Real understanding of social needs had come in times of her volunteering for various charitable organizations. Either it was weekly or annual volunteering it always brought her one step closer to realize what is her life dream. Which is eventually registering a charity of her own in order to help orphan kids who are living in developing countries and are in need for the surgery.
Katerina believes that everything always happens for a reason, and no matter what every little challenge make you stronger. She wants to inspire women in achieving their dreams, become stronger, educated and independent.
Sponsors:
Cucina Diamanti Catering Company, Château Le Jardin Event Venue, Anonymous, Oakridges North Dental, Glama Gal Tween Spa, Elena's Fitness – Personal Training, Family and Friends
Languages spoken fluently (please include your native language if English is not your native language).
English, Russian, Polish, Ukrainian, and basic Italian.
What are your interests and what do you enjoy doing the most?
I like traveling. It always gives me a chance to learn something new from other cultures: their traditions, history, music, and food. Most of all I enjoy designing clothes, I simply draw it on the paper and few days later I add the color to it. I have been doing this since I was little.
List any special training you have had (music, art, drama, dance, etc.)
Playing cello, piano and flute, musical theory and conducting. Ballroom dancing. Hip-hop dancing. Modeling and drama.
In what sports, if any, have you participated?
Volleyball, basketball and soccer.
Name one person, other than your parents, who has had the most influence on your life. Why? 
There is a person at the same university that I'm attending. The moment I met this woman I wasn't in university, and more than that I was not even planning to continue my education. Caroline not just inspired me to continue my education, she explained me so well how much my future depends on my education. She is such a good influence in my life. I have taken an example from her, and now I have in turn inspired someone else with my story. They too have enrolled to university. My only hope that this number of enrolling students will grow!
What is your proudest personal accomplishment (other than participating in this pageant)?
From all my life there's three moments. 1st was the scholarship that I received for completing the semester with high distinction in the musical college in Ukraine. 2nd was getting accepted to the highest university of Canada. My last accomplishment was winning a title at the beauty pageant in 2013.
What is the most interesting or unique thing that has ever happened to you and/or what is the most interesting thing about you?
I remember the summer times when I was little and I had to live in the village with my grandparents for three month. In there I learned many things about farming. The most unique thing in there was milking a cow when I was only 11 years old. That moment is something I will remember forever.
What is your career ambition and what are you doing or plan to do to accomplish that goal?
I would love to work in immigration, or anywhere in related field. Right now I'm working on my bachelor's degree in international relations and Canadian studies. I also volunteer in related field in order to understand more about our social needs. By the end of this year I am planning to get into York Regional auxiliary police service. From there I want to apply for a border officer's position in order to serve at the Canadian border at the airport.
What would be your "dream job" in life?
My dream job would be creating my own charitable organization in order to help kids in developing countries. I would love to help orphan kids in need of a surgery. I would raise money on the events and promote my charitable organization.
Are you currently a student?
Yes, I am
If yes, where? 
Area of study:
At the University of Toronto. Working on International Relations, Canadian Studies, and Ukrainian Studies.
Are you currently employed?
Yes, I am
If yes, what is your occupation?
Model at FilmComm Talent
Describe where you were raised and what your childhood was like.  
I was born in Khmelnitksiy, a small town in Ukraine. It's a very nice place that always brings warmest childhood memories. I was born to a family of four kids and raised by a single mother. Growing up with three brothers made me a very strong person. We were and still are best friends. Every Sunday we would have dinner together. After that my mother used to tell us interesting stories about her childhood, life stories of our ancestors how they went through wars and also about their happy moments. My mother taught us respect, love and to be always honest. Growing up in the family of four kids we learned well such important qualities as sharing, loving, giving, and always supporting each other and those in need.
List any interesting or unusual jobs you may have had.
My memories go back to a small restaurant where I came to work as a chef without any prior education or experience in related field. I was hired for a line cook position. The most interesting thing was that I wasn't taking it as a career opportunity. I just wanted to challenge myself and see what will happen next. In a month I was promoted to a sous chef position, where I learned cooking as an art.
List any volunteering you have done.
"Meals on Wheels and more". Runner's position- delivering hot meals to those in need.
"Caritas". Delivering clothes to orphanage houses.
"Circle of care". Phone pal- staying in touch with people who have no family or are simply left alone and have no one to talk to.
"Woman against forced marriage". Fundraising event. I modeled for a fashion show, which was a part of the event.
"Daily bread. Food bank". Donating food.
"Sick Kids Foundation". Promoting the organization and signing up people to support "The miracle club babies". Also regular clothing and money donations.
Various fashion shows and photoshoots to promote fashion designers, make up artists and photographers.
What is your most unusual talent?
I can compose music. Often it's short melodies. The biggest one I have ever composed was after I read one play. I just simply started imagining how each part would sound, and it seemed to work well.
Where is the most interesting place you have been to? 
I will never forget the ceiling in the Sistine Chapel painted by Michelangelo in Rome, its each square and face. Everything has so much detail, and of course each person on The Last Judgment masterpiece. It is just amazing how every detail can reflect so many different emotions and feelings. The city of Rome has so many beautiful places if you love art at its best. Everything including the galleries, buildings, churches, cathedrals, and fountains are the best places to appreciate the work of art. It makes you feel as if you are going back to the Renaissance but at the same time by going to a local café you feel like you are back to a modern Rome.
What do you hope to be doing in ten years? 
In ten years I hope to have a successful career that will allow me to travel to a different country at least twice a year. I also hope to combine that by going to developing countries and doing charitable work as well.
Is there anything you would like to add that we haven't asked?
I would like to thank each person that has supported me in every step I've taken to come here. Especially I want to thank my mother. I also would like to add that for me winning Miss Universe Canada would be not just a crown and title- it's an honor to represent Canada and to inspire other women.