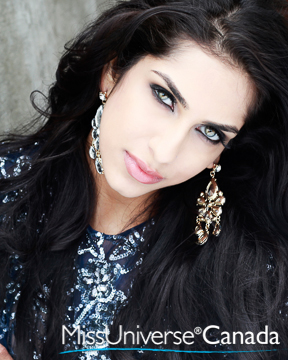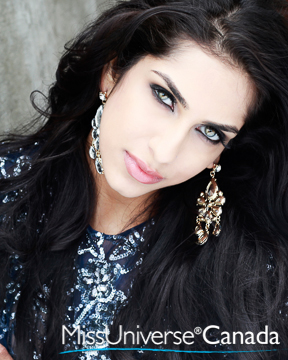 Height: 5'9″
Hometown: Vancouver, BC
Mina believes in the value of hard work and natural beauty. She wishes with all her heart that young women will regain their confidence and have the passion to follow their dreams wherever they lead. She views life with no limits and wants to share her unique perspective with others.
Mina was born and raised in the small town of Port Alberni, BC as the youngest daughter to newly immigrated parents. As a first generation Indo-Canadian, family and heritage have always been important to Mina. The influence of her close-knit community has always kept her grounded despite the adversities of the world around her.
While completing her bachelor's degree in sociology, Mina's desire to connect with other cultures led her to western Africa where she taught English and volunteered in an orphanage for six months. Helping others is something that Mina has and will always strive to do.
Mina has learned to trust in the flow of the universe due to an eye opening experience while modelling in Mumbai. Through the hustle and bustle of the industry, things took a turn for the worst when she was involved in a serious car accident. While many people would have seen only the negativity in this situation, Mina found an opportunity to reconnect with her roots in northern India. She explored ways to heal her mind, body and soul in the shadows of the Himalayas through traditional holistic medicine and meditation. This experience has helped reinforce her beliefs in the importance of healthy living. Mina has brought her newfound passion home with her and has been practicing what she preaches by showing young women that the truest beauty lies within.
The opportunity to wear "Canada" on a sash across her chest would be a huge honour for Mina. She would be proud to represent the mosaic culture of this country and to celebrate the diversity that makes our nation unique and beautiful.
Sponsors:
DAWN ALISON – FIT BODY BC, Teaja Organic, Gateway Dental Centre, Fraser Family Dental Clinic, Filmflex Productions, Go Hair Shop, Sarah's Soft Touch Laser & Skin Rejuvenation, Nails By Quin, Luxe Beauty Lounge, Bel Bronzo Tanning, Bobo's Philosphy Hair Studio
Languages spoken fluently (please include your native language if English is not your native language).
English, Punjabi, Hindi, conversational French
What are your interests and what do you enjoy doing the most?
I love travelling, immersing myself in different cultures, trying new foods and meeting new people. In my spare time I enjoy hiking, baking, meditating, staying fit and watching hockey.
List any special training you have had (music, art, drama, dance, etc.) 
Attended the most prestigious Bollywood acting school in Mumbai, India.
Certified Yoga Instructor
Certified Softball Umpire

In what sports, if any, have you participated?
Cheerleading
Softball
Tae kwon do
Yoga
Swimming
Volleyball
Cross Country Running
Name one person, other than your parents, who has had the most influence on your life. Why? 
There is no one person who has influenced my life, I have been guided and mentored by a number of people throughout my life. These special people have contributed to my upbringing in their own way. Whether it is a professor, a family member or a person I smile to on the street, with each and every encounter or experience there is something to be learned.
What is your proudest personal accomplishment (other than participating in this pageant)?
I have always dreamt of representing my country on a world stage and I got to do just that this past year. Representing Canada at the 2013 Miss Asia Pacific World pageant in Seoul, Korea has been my proudest personal accomplishment.
What is the most interesting or unique thing that has ever happened to you and/or what is the most interesting thing about you? 
One of the most interesting things about me is all of the unique situations I find myself in. Being someone who loves to travel and explore, I have become highly adaptable to my surroundings. From carrying water on my head each day in order to bathe in Ghana, to commuting daily in a rickshaw in Mumbai's infamous traffic, wherever I am, I always manage to become comfortable in uncomfortable environments.
What is your career ambition and what are you doing or plan to do to accomplish that goal? 
My career ambition is to be working with young women on improving their self-esteem and self-confidence. I have attended and been a part of many voluntary activities in which we have raised awareness of the struggles of women in our society. I hope to learn more and more from each of these events and be able to organize my own events in the future and show women that anything is possible when you put your mind to it.
What would be your "dream job" in life?
My dream job would be to have my own cooking TV show- recorded in front of a live audience.
Are you currently a student?
Yes
If yes, where?
Kwantlen Polytechnic University
Area of study:
Bachelors of Arts Degree in Sociology
Are you currently employed?
Yes
If yes, what is your occupation?
CFL Cheerleader for the BC Lions
Describe where you were raised and what your childhood was like.  
Growing up in a small town on Vancouver Island allowed me the opportunity to enjoy an outdoor lifestyle, which I absolutely loved. After school playing in the forest, swimming in lakes, climbing trees, building fortes and chasing butterflies allowed me to explore my creativity and helped form my love of nature. Being raised in an environment where there were no boundaries, no limits and no rules, shaped me to become the fearless, free spirited person I am today.
List any interesting or unusual jobs you may have had. 
One time, I worked back stage at a fitness show and was required to rub glaze all the over the male physique competitors before they hit the stage. It was interesting to say the least.
List any volunteering you have done.
South Asian Mental Health Alliance
Surrey Food Bank

Guru Nanak's Free Kitchen

IVHQ volunteer program in Ghana
What is your most unusual talent?
I can change the oil of my car as well replace a flat tire.
Where is the most interesting place you have been to? 
The most interesting place I have been to is China. I found the different foods the local people indulge in to be very interesting, like all sorts of different animals, insects and sea creatures. Also, in China I had no access to certain social media outlets such as FACEBOOK and that was definitely interesting for me to experience.  
What do you hope to be doing in ten years? 
In ten years I hope to be successful. To me success is simply being happy doing something you are passionate about.  I hope continue pursuing my ever-evolving goals and ambitions. Ten years ago I would not have imagined myself being here and participating in the Miss Universe Canada pageant, following my heart and soul has led me to this point, so I hope the next ten years are just as unimaginable.