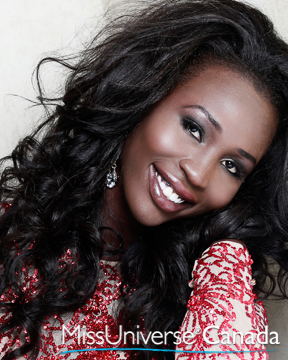 Height: 6'1″
Hometown: Toronto, ON
I was born in a refugee camp in South Sudan during a civil war which separated my mother and I from the rest of my family. My Mother at the time flee to Kenya for safety and it wasn't Until 1997 that we were reunited with the rest of our family.
A year or so later I immigrated to Canada with my cousin landing in New Found Land; a year After Ontario and finally Calgary in 2004. Unfortunately, her and I didn't get along so I moved out at the age of 16 and have been living alone since. Unfortunately, I haven't bee able to reunite my family since 1998 but hope to do so this year. Living in Canada has taught me courage, independence, gratitude, determination, perseverance and to have an immense amount of faith in God, I wouldn't be who I am today without his blessings.
I attended Crescent heights high school where I met amazing teachers who I still keep in touch with today. I was fortunate enough to receive a basketball scholarship for the SAIT women's basketball team. I played with them for a year while taking business. I than had to leave basketball due to my undying passion for modeling.
Modeling in Calgary gave me a lot of experience, I walked for Calgary Fashion week, did photo shoots for a few retail brands and was on the cover of "Pani Modna" a European based fashion magazine.
Realizing I needed change, I moved to Toronto November 2013 for more opportunities for myself, the decision was impulse but I knew it was the right thing to do. I am happily living in Toronto while completing bachelors of Communications degree into public relations and perusing my dreams of becoming a supermodel and Miss Universe Canada.
I believe that true beauty shines from within, and through faith nothing is impossible. The word "impossible" states so itself "I'm possible"
Sponsors:
Rena Artesa Fashion House, MakeupFit – Helen Kats, Alejandro Mendoza, Daian Tang, Hair by Goua Rambang, Family and Friends
Languages spoken fluently (please include your native language if English is not your native language).
English and Nuer the language of South Sudan.
What are your interests and what do you enjoy doing the most?
My interests include creative arts and I enjoy participating in various fitness activities. I love that they both stimulate my mind, body and soul.
List any special training you have had (music, art, drama, dance, etc.)
In high school I participated in drama class and competed in speech and monologue competitions.
In what sports, if any, have you participated?
I played college basketball at SAIT in Calgary, Alberta. In both Junior High and High School I played basketball, volleyball and participated in track and field.
Name one person, other than your parents, who has had the most influence on your life. Why? 
I have been living on my own in Canada since the age of 16 and since then have never really had a true family support system. My Canadian Family were my teachers, Aspen Family and my cousin Nyabili. They all have supported and encouraged me to be the best I can be. I thank God for them being a part of my life. I understand the question states "one person" but these individuals have played the most significant roles in my life and were the most influential at a time when I truly needed support.
Mr. Rajan – was my principal in both Junior and Senior High School. He was like a father figure to me. Mr. Rajan was always there when I needed help and showed me the true meaning and importance of being in a caring and supporting community.
Mrs. Hamilton – was my teacher and one of my coaches in High School. She is like a mother figure to me. Since I have moved from Calgary to Toronto, she still continues to communicate with me, to give me words of encouragement and always remind me to follow my dreams and to never give up. She never fails to call during the holidays always giving and expecting nothing in return.
Ms. Woods – was my Senior Girls Basketball Coach in high school. She taught me the importance of discipline and teamwork not only as an athlete but as a life skill. She would often tell us that if we started doubting ourselves, we would have already lost to the other team, but in order to win, you have to think like a winner and your actions will follow.
Mr. Rose – was my high school Track and Field Coach, he taught me the importance of perseverance, that continuous practice transfers from good into becoming great, at what ever you are trying to do or accomplish. He would often tell me to always practice as if you are actually running the race.
Duby Sui – was my high school Junior Girls Basketball Coach. She is a strong, beautiful, confident and very independent woman who showed me never to be afraid to take on any of life's challenges.
Jenelle Lopez – is like a mother figure to me as well. She is always there to lend a helping hand and give me words of encouragement. She's always understanding and never judgmental towards anyone.
The people at Aspen Community and Network Society – this organization is truly amazing. They have given and taught me love, kindness, responsibility and independence. They helped me to transition into adult hood when I was 16.
Last but not least, my Cousin Ny – she has been by my side since I first moved in with her. She has shown me love and kindness in all facets of life. She encourages me to always do my best everyday and reminds me to never settle for less. She's always there to listen and guide me, no matter the situation or time.
I consider all of these individuals to be influential in my journey to finding and achieving success. Without their help and support, I would not be who I am today. They have truly inspired me in ways that they can never imagine and have helped shape me into the strong, independent, determined and faithful woman I am today.
What is your proudest personal accomplishment (other than participating in this pageant)?
My proudest personal accomplishment has been the ability to develop the skills to make good choices and live on my own responsiblyy, through the guidance of god and never giving up on what I want and believe in.
What is the most interesting or unique thing that has ever happened to you and/or what is the most interesting thing about you?
I was born in a refugee camp in Sudan and immigrated to Canada at the age of five.
What is your career ambition and what are you doing or plan to do to accomplish that goal?
My career ambition is to become a super model and successful businesswoman. To accomplish both, I am competing in Miss Universe Canada, to use it as a platform to achieve these goals. I am also attending University to develop the necessary skills to have my own business.
What would be your "dream job" in life?
Becoming Miss Universe Canada and than Miss Universe is my dream job because they represent strong, beautiful, empowered women who are leaders and role models. These are characteristics that I embody and would love to continue to do professionally.
Are you currently a student?
I am currently doing a Bachelors of Communications in Public Relations through Athabasca University.
Are you currently employed?
Yes, I currently work at a collections agency and I'm also a professional model, currently not represented due to the pageant.
Describe where you were raised and what your childhood was like.
I was born in a refuge camp in Sudan. I then immigrated to Canada with my cousin. Canada has created many positive opportunities for me. Unfortunately I grew up in a very emotional and physically abusive household that did not know the word love or its true meaning.
List any interesting or unusual jobs you may have had.
The most unusual job I have had is when I worked for a commission based sales company that sold pens and calendars.
List any volunteering you have done.
I have volunteered for the Alpha rehabilitation center in Calgary, Alberta as well as community events within my community to empower youth.
Basketball camps for kids
Terry Fox Run
Grad comittee
What is your most unusual talent?
I can pop my thumb and make it dance and sing songs with a baby voice!
Where is the most interesting place you have been to? 
Unfortunately I have not had the opportunity to do much traveling. I have been to New York, I just love the big city and lights! I now know why it's called "the city that never sleeps"!
What do you hope to be doing in ten years?
In ten years I hope to be an accomplished Supermodel, Positive Role Model, Philanthropist, Public Speaker and Business Owner.
Is there anything you would like to add that we haven't asked?
I want to Thank God for blessing me with this opportunity. I want to thank my family and friends for believing in me and supporting me through this wonderful journey. I love you guys!