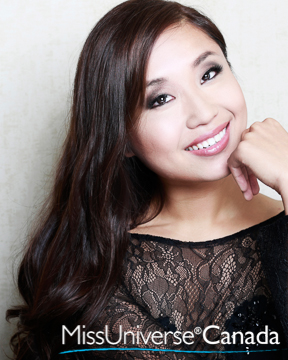 Height: 5'11″
Hometown: Toronto, ON
Devotion to cultural and intellectual pursuits has been a significant and shepherding force in Rain's life and has seen her committed headlong to an array of disciplines, spheres of study and educational institutions, across a number of cities globally. Owing much to a stringent upbringing in a family for whom erudition is the most valuable form of personal fulfillment, Rain's immersion began early in Beijing, from which mathematics, physics and piano quickly took precedent.
At 14, Rain attended Gordonstoun School in Elgin, Scotland, an institution that since its inception has educated three generations of the English Royal family. 2006 saw her in Vancouver and 2007, Toronto; Rain graduated from the University of Toronto with a Bachelor of Science, double majoring in Mathematics and Physics. As part of the biomedical research team studying the optical properties of tissues, targeting cancer treatment research, she has seen her work published in the Biomedical Optics Express Journal November 2012 issue.
Perhaps to lighten the heavy heart of having lived away from her family since before her tenure at Gordonstoun 11 years ago, Rain has actively sought involvement with school communities (Vice President of PASU (Physics and Astronomy Student Union)), local charities (Habitat for Humanity, Toronto General Hospital (Medical Day Unit)), sporting events (#6 Ranking in British Columbia Provincial High School Championship Tournament (2007), Goodlife Half Marathon (2012), Scotiabank Marathon (2013), Mont-Tremblant 70.3 Ironman (2012)) and other such activities that help to build solidarity among peers and the populace, encourage comradery and better the community—hopefully at least a few facets that repudiate math and physics major stereotypes of misanthropy and reclusiveness, participation in the Miss Universe Canada Pageant not withstanding!
Sponsors:
Future Shop – Yonge & Dundas, Total Cleanse, One Hour Cafeteria, Danielle Schon Photography, Aviva Cosmetic and Laser Clinic, Birds of Bellwoods Band
Languages spoken fluently (please include your native language if English is not your native language).
English, Mandarin Chinese
What are your interests and what do you enjoy doing the most?
Painting, music (playing piano and violin), tennis, triathlon, watching TED talks
List any special training you have had (music, art, drama, dance, etc.)
Piano (Level 8 Royal Conservatory of Music), music theory (Level 5 Royal conservatory of Music), violin, commissioned artist.
I started performing crosstalks (traditional Chinese comedic performance in the form of a dialogue between two performers, or a solo monologue) and acting in sketches when I was 8. Making people laugh is one of my favorite things to do.
In what sports, if any, have you participated?
Tennis, marathon (Toronto Scotiabank 2012), ironman (Mont-Tremblant Ironman 70.3 2012)
Name one person, other than your parents, who has had the most influence on your life. Why? 
My grandfather. He was the most loving father, husband, and grandfather. He never took himself too seriously and he loved life to its maximum. He enjoyed learning, everything from politics to economics, from science to arts, anything he could get his hands on; he wanted to learn. He showed me how to live, enjoy, and celebrate life.
What is your proudest personal accomplishment (other than participating in this pageant)?
The paper I published in Biomedical Optics Express (Dec 2012 issue) on my research in the field of Medical Biophysics titled "Detecting axial heterogeneity of birefringence in layered turbid media using polarized light imaging".
What is the most interesting or unique thing that has ever happened to you and/or what is the most interesting thing about you?
I went to a boarding school in Scotland at the age of 14 and have been living on my own ever since. The past 10 years have shaped me into who I am today. I learned at a young age how to be confident, responsible, independent, and to never take no for an answer. During my time in Scotland, we were required to participate on a mandatory one week sailing trip, which took place in early April. The weather was absolutely horrifying, and I had severe seasickness. I threw up over 20 times on the first day and multiple times during the night. We didn't get the chance to get off the boat, and despite the weather conditions, we had to sail through the storm. I learned from that trip how much perseverance human beings are capable of. I can say that no tough condition I've encountered since was comparable to that one way of agony and difficulty of that one week.
What is your career ambition and what are you doing or plan to do to accomplish that goal?
I want to become an architect. I'm hoping to go to graduate school to study architecture in the coming year.
What would be your "dream job" in life?
My dream job would be an architect – not only to build buildings, but to build and/or reconstruct communities to better the structure of our society.
Are you currently a student?
No
Are you currently employed?
Yes
If yes, what is your occupation?
Private Math and Physics tutor
Describe where you were raised and what your childhood was like.  
I was raised in Beijing, China. My parents like all Chinese parents, were very strict and had very high expectations for me. I spent a great deal of my childhood practicing piano as I started playing at the age of 3. My biggest interests growing up were drawing and building ship/plane/architecture models. I could sit by myself for a whole day assembling models, or doing woodwork for them. Being the only child, I learned to enjoy time alone.
List any interesting or unusual jobs you may have had.
I have been a Math and Physics tutor for 7 years, knowing that I have helped inspiring people to develop interests in science, and achieve their dreams is the most rewarding feeling.
List any volunteering you have done.
I volunteered at Toronto General Hospital, Medical Day Unit for a year from 2008 to 2009. I'm also involved in Habitat for Humanity, helping Canada build more affordable housing.
Being an educator for science, I've been helping promoting Math and Physics to children, especially girls. I have helped organize talks and design labs at University of Toronto for high school students to participate in. I have been volunteering at Math in Motion, Girls in Gear, a series of events where the girls are able to attend hand-on sessions run by women who use mathematics and computer science regularly in their careers and also allows them to participate in fun design challenges.
What is your most unusual talent?
I have a perfect pitch, and can recognize any note played by any instrument.
I'm right handed but I can write backwards (mirror writing) with my left hand, like Da Vinci.
Where is the most interesting place you have been to? 
Shanghai. It's a place where developing world clashes with the rich and superficial world
What do you hope to be doing in ten years? 
An architect, and a mother.
Is there anything you would like to add that we haven't asked?
I'm a registered organ donor, and a stem cell and marrow donor.