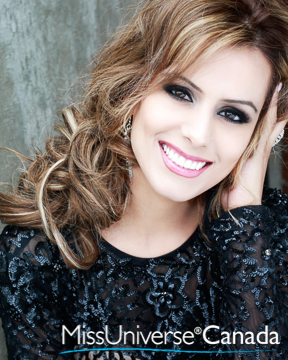 Height: 5'6″
Hometown: Prince George, BC
Rameeta Dhaliwal was born and raised in Northern British Columbia, Prince George. She was involved within her community with public speaking within the school district, volunteering at the hospital, and at the Multicultural Society. Rameeta has been focused on encouraging higher education among the youth and promoting healthy living, and has received awards from the community and RCMP because of her volunteer work.
Throughout the years, Rameeta has devoted her spare time volunteering at various events and several fundraisers throughout the community. Rameeta always strives for excellence in everything she dedicates her time to. Her hard work and dedication to strive for excellence has been evident in various parts of her life, especially when she was awarded valedictorian for her Grade 12 graduating class. Rameeta's commitment to higher education allowed her to pursue her dream of becoming a Registered Nurse. The field of nursing allows Rameeta to make a positive impact on other people's lives. Rameeta is a well rounded individual who, along with devoting time to community service, loves spending her spare time dancing, meeting new people, learning about new cultures, and exploring health care advances.
After successfully completing her Bachelor of Science degree in Nursing, she moved to the greater Vancouver region to begin her career and give back to her community in any way she can. Rameeta has dedicated her free time to helping the homeless on Hastings Street in Vancouver by supplying them with essentials such as clothing and food. She has also been helping children with special learning needs at Active Learning Centre in Surrey. These opportunities have been fulfilling because Rameeta has the chance to help others grow and become stronger. Recently, Rameeta came up with a brilliant idea to join St John Ambulance's dog therapy program with her dog, Grizzly, where they will be visiting patients in Abbotsford Regional Hospital and Cancer Centre and the elderly in care homes. Grizzly and Rameeta, together, will hopefully bring a bit of happiness to the patients. Furthermore, Rameeta believes in supporting the less fortunate by giving them an opportunity to rise in education and build a stronger future for themselves. With this said, she has been helping women in India by sending them funds to be used for their education and personal wedding needs. This year was truly special due to the wedding being hosted in her own parental village to a girl she watched grow up to become a beautiful woman. Rameeta wishes to continue giving back to the less fortunate by sponsoring a local family in need each year for Christmas, rather than buying such gifts for her family members.
Taking part as a stage performer in one of Bollywood's biggest events, the Times of India Film Awards, Rameeta hopes to make history by becoming royalty this year during Miss Universe Canada. She promises to continue to devote her time to community service and hopefully be a strong role model for the future generations. She will take this opportunity to promote change, even if it's the simple task of changing an individual's perspective on life or providing confidence. Her goal is to help provide healthy alternatives to the negative influences in today's society. She wants to empower every woman by showing them their beauty lies through their confidence and self-awareness, and to never give up on making their dreams become reality. She wishes to change society for the better by helping the less fortunate by providing enhanced health care and higher education.
"I alone cannot change the world, but I can cast a stone across the waters to create many ripples." – Mother Teresa
Sponsors:
Family and Friends, High Heel Obsession, Suki's Richmond, Opulent Nails
Languages spoken fluently (please include your native language if English is not your native language).
English and Punjabi
What are your interests and what do you enjoy doing the most?
I enjoy physical fitness and health, and engaging in outdoor activities. I'm a "foodie" and always attempt to try new meals at least once. I love meeting new individuals, learning about new cultures, exploring health care advances, and dancing. My love for being in front of the camera has led me into modeling. I enjoy spending time with young women and children by helping them develop self-confidence. I give back to the community by volunteering with foundations helping the elderly and the homeless.
List any special training you have had (music, art, drama, dance, etc.)
Aside from being trained as a Registered Nurse, I have also received training in Bhangra and Hip-Hop dance styles. In April 2013, I had a unique opportunity to receive training from one of India's best choreographers, Shiamak Davar, for the Times of India Films Awards. I have certificates in swimming and CPR training. My most recent training is with my dog Grizzly through St John's Ambulance where we were tested on communication, compassion, obedience, and control in a high stimulation area and received Therapy Dog certification.
In what sports, if any, have you participated?
Being an avid swimmer, my true passion in sports lies in swim meets.  Along with this, I love volleyball, soccer, hiking, and dance.
Name one person, other than your parents, who has had the most influence on your life. Why? 
I believe each person in my life has positively influenced me in one way or another, however above all my brother is my role model. He has always provided me with guidance and support in choosing the right path. He is one of the strongest and caring men I know that has achieved his goal of becoming a physician. Through him I was able to select my career path of a Registered Nurse. Seeing him helping individuals through their pain, suffering, and recovery, I knew having a hands on career within health care would be rewarding. Not once has he given up on me and has never let me give up. He has always continued to push me in pursuing my dreams and goals. Not only is he a brother, but a friend and a role model.
What is your proudest personal accomplishment (other than participating in this pageant)?
Although each award, diploma, and degree is an accomplishment, I would have to say the proudest personal accomplishment was when I was selected as Valedictorian for my high school graduating class. I received recognition of my hard work and dedication that I had put towards my studies. Becoming Valedictorian provided me with self-confidence and showed me that with hard work I could achieve great things and further my education.
What is the most interesting or unique thing that has ever happened to you and/or what is the most interesting thing about you?
About 20 years ago, my brother and I were watching a WWF match on TV. We had a brilliant idea to re-enact a stunt from one of the wrestlers. I laid on my back with a beanbag over top of my body and my brother came running down the hall and jumped on me. We laughed and were ready to play again when I felt a warm sensation in my mouth and down my chin. This 'brilliant idea' caused my two front teeth to be knocked out and from then on every Christmas I wished for Santa Claus to bring me my two front teeth. After a long five years, my two front teeth thankfully grew back.
What is your career ambition and what are you doing or plan to do to accomplish that goal?
I am passionate about health care and I believe there is a need for a Women's Health Clinic. Within this Women's Health Clinic, I want to be able to provide educational resources and quality care for not only women, but to young mothers and their children. In addition, there are many people in my community who cannot afford medical care.  In the future, I plan on developing partnerships with other health care professionals to open a free health clinic to support their needs.
What would be your "dream job" in life?
My dream job would be to assist women and children, not only in Canada but in third world countries. I want to be able to provide opportunities of health care and education to those in need.
Are you currently a student?
Even though I am consistently reading new material to learn about new medical advancements, I am not an official student. I may choose to return to University to complete my Master's in Public Health in the future.
Are you currently employed?
Yes, I am currently employed at Abbotsford Regional Hospital.
If yes, what is your occupation?
Registered Nurse
Describe where you were raised and what your childhood was like.  
I was raised in Northern British Columbia, with a small Indo-Canadian population. I am the youngest child in my family, with my siblings being six years older than me. My childhood was blessed as I grew up with my parents, grandparents, and uncles and aunts, together in one house. My parents worked day and night to provide for myself and my siblings with the best education possible and never stopped us from enjoying sports or trips.  During my schooling years, I was subjected to verbal abuse and bullying.  Even though this took an emotional toll on me, I did not let my experiences change my attitude or views towards other individuals. In fact, I wanted to take this opportunity to show my community and other students that I was a capable, loving and caring person.  I began devoting my time to volunteer work at city and community events.  Growing up with my grandparents made me love the elderly population and their care and affection was passed on to me, which until this day stays with me in everything and everyone I care for. As the youngest, I was always taught about the importance of education, how to respect all those around me, and to be healthy. I use to take everything I learned from my family, set up my teddy bears and Barbie dolls and go on to teach them. I've had a teacher in me since a child, which is a good quality that helps assist in communicating with all those I meet. I believe that everything in my past, good and bad, has made me stronger, optimistic, and confident, three qualities which I plan to pass on to the younger generation as a role model.
List any interesting or unusual jobs you may have had.
My family background is of farmers, therefore an interesting job I've had is farming at the age of eight. I started picking blueberries, raspberries, and strawberries as a hobby when I was very young. Eventually it became a summer job, which lead to working on a berry machine that involved cleaning berries and throwing the slugs and worms out from the bins. After a few years of working on the berry machine, I worked at a local raspberry canary in Abbotsford where myself and my cousin worked sixteen hour shifts, and had fun along the way with berry wars and water fights with the senior staff.
List any volunteering you have done.
I have volunteered at the Jubilee Lodge in Prince George Regional Hospital, the Multicultural Society in Prince George, the Guru Nanak Darbar Sikh Society, the Guru Gobind Singh Sikh Temple Society, and other Sikh societies throughout the province. I have also participated in fundraising for the Terry Fox Run, Relay for Life, the Heart and Stroke Foundation, BC Cancer Agency, and BC Children's Hospital. While studying at the University of Northern British Columbia, I joined the Punjabi Student's Association, where we performed and raised funds for various charity events throughout the community. I have volunteered at Taste of India, an annual event held in my hometown, where funding has been raised for Amber House Family Resource Preschool, End Polio Now, Big Brothers and Big Sisters, and for the Health and Education Project in Amreli. I help the homeless on Hastings Street in Vancouver by supplying them with essentials such as clothing and food. I have also been helping children with special learning needs at Active Learning Centre in Surrey. Recently, I joined St John Ambulance's dog therapy program with my dog, Grizzly, where we will be visiting patients in Abbotsford Regional Hospital and the elderly in care homes.
Where is the most interesting place you have been to? 
Each place I traveled to has been interesting because I had the opportunity to learn how individuals from that place live. However, the most interesting place I have traveled to would be India at the age of twelve. I had the opportunity to spend three months in my dad's village, without my parents. Being born in Canada, I had to learn more about my culture and adapt to the different lifestyle. I attended school in the village, toured the surrounding villages, made new friends and experienced the "village life" that my parents grew up in. Those three months made me realize how fortunate I am to be living in Canada. I experienced living with no internal heating system in a cemented house, cooking over an open flamed stove, showering with a bucket filled with boiled water, using a toilet which was merely a hole in the ground, and sleeping on a handmade woven bed. Since my trip to India, I have never taken anything for granted and am truly blessed to be born and raised in Canada.
What do you hope to be doing in ten years? 
In ten years, I hope to have furthered my education and accomplished my goal of opening my Women's Health Clinic and free health clinic. I will be known as a role model to the younger generation who successfully accomplished her goals. I will be married, a homeowner and hopefully will have started my own family.
Is there anything you would like to add that we haven't asked?
This pageant provides a great opportunity for individuals such as myself to show young women that hard work and dedication will help in achieving your goals and making your dreams come true. I want young women to understand beauty isn't based solely on looks. Being beautiful doesn't involve the size of her body, the color of her skin, or the brand of clothing she wears. What really makes a woman beautiful is what she projects – her confidence and self-awareness. I want to show that this pageant is not a competition, and a women's only competitor is herself. Achievers are committed to constant and never-ending improvement. Individuals who are great at what they do are usually willing to make sacrifices that others wouldn't dream of doing. Being a part of Miss Universe Canada has already provided me with exposure to individuals throughout the community and is assisting me in creating change. My goal is to help provide healthy alternatives to the negative influences in today's society. I want to empower women by making them stronger, confident and optimistic. If I am selected as Miss Universe Canada, I will have the opportunity to help my community and empower women to never give up with achieving their goals and making their dreams become reality.