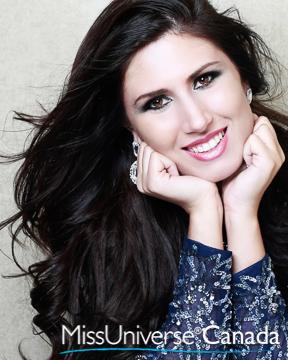 Height: 5'8″
Hometown: Vancouver, BC
Shayla grew up with one dream: To help people.
After graduation, she moved from Winnipeg, Manitoba to Vancouver, British Columbia to pursue an education and career in medicine. While studying in college, she began losing her hearing and would progressively become Deaf. Choosing a positive outlook, Shayla embraced this change with open arms, learned sign language and lip reading and has become a passionate advocate for the Deaf and Hard of Hearing.
Shayla has been fortunate in the pursuit of her goals because she chose to embrace adversity. Helping others has always been at the forefront of her thinking. Three years ago, she began a volunteer position at Coast Mental Health, where she works one-on-one with individuals living with mental illness. Greatly inspired and fulfilled by her work there, she focused her studies on Psychiatric nursing and Behaviour Intervention.
Shayla is an enthusiastic and avid volunteer within the community involved with many organizations and fundraisers, such as Alzheimer's Society of B.C, posAbilities, Rhythm of Life, Ride to Conquer Cancer and the BC & Alberta Guide Dogs Services. She was recently nominated for the WIDHH Annual Award of Merit and the Langara Activist & Achievement Award for her work with the Vancouver Police Department. Given the opportunity to speak with law enforcement, she was able to provide valuable insight and elucidate the need for police officers to be educated on how to communicate with Deaf and Hard of Hearing Canadians. She is a member of the British Columbia Epilepsy Society and participates in their annual run to encourage participants like her to come forward and share their personal stories in order to help educate others.
A competitive athlete throughout her life, Shayla completed the Vancouver Triathlon in September of 2013 and is currently hard at work training for this year's event. She also studies the martial art of Can-Ryu Jiu-jitsu and believes self-defense training is an excellent means for women to gain confidence, self-esteem and personal security.
Shayla is both honoured and overjoyed to be competing in Miss Universe Canada. She hopes this incredible opportunity will inspire other young women living with any disorder, disease or disability to stay positive, pursue their dreams and embrace hope. She appreciates every day she has and with boundless determination throughout life's obstacles, she will happily continue dedicating her life to making a difference.
Sponsors:
MTY Group, TurnFit Personal Training, Caffé Artigiano, Dalakoti Financial, Soirée Planners, Banana Technologies, Fabutan, Simple Hearing Solutions, Justin Sabbagh Royal LePage City Centre Vancouver, VanLonChan, Donald Laing Hairstylist, Family and friends
Languages spoken fluently (please include your native language if English is not your native language).
English, American Sign Language, basic Lebanese and Arabic.
What are your interests and what do you enjoy doing the most?
My interests include reading, volunteering, being active, expanding my knowledge of the world and people around me and of course, giving back to my community. I'm from a large, loving family and spending time with them is very important to me.
List any special training you have had (music, art, drama, dance, etc.) 
As a child I trained in ballet, tap, jazz and figure skating. As a young adult I took belly dancing classes and lessons in drumming. Currently, I am studying to write my PSTARS exam to get my student pilot permit.
In what sports, if any, have you participated?
I have been a competitive athlete throughout my life, specifically in tennis and volleyball. In high school, I played club and team volleyball, as well as basketball and soccer. When I was a child, my father began teaching me how to play golf and I have loved it ever since. I practice the martial art of Can-Ryu Jiu-jitsu, a Canadian adaption of Japanese Jiu-jitsu. Last year I trained for and competed in the Vancouver Triathlon. For this I trained in swimming, cycling and running. Growing up in Manitoba, my father and I had a tradition of running in the Manitoba Marathon on Father's Day.
Name one person, other than your parents, who has had the most influence on your life. Why? 
One person who has had the most influence on me is my brother Kevin. When I was twelve years old he was diagnosed with Aplastic Anemia and in search of a bone marrow transplant to survive. He was someone who was perfectly healthy and was struck hard with an illness that could potentially take his life. I was so young watching this happen to Kevin that it taught me a lesson early on: tragic things do happen but how you respond to them defines your attitude and quality of life. Watching his tenacity and fight made me accept life unconditionally.
What is your proudest personal accomplishment (other than participating in this pageant)? 
My proudest personal accomplishment was the moment I was able to cross "completing the Vancouver Triathlon" off of my list of goals. The triathlon was such a wonderful experience and I was extremely proud to compete in front of my family. They came out with their cameras in the pouring rain to watch me from the moment I went into the ocean until the moment I crawled across the finish line. Their support and encouragement warms my heart every day.
What is the most interesting or unique thing that has ever happened to you and/or what is the most interesting thing about you?
Losing my hearing at twenty-two was one of the most unique things that have happened to me. I was midway through college when I began to lose my hearing and knew I would progressively become Deaf. I made the decision to go to night school to learn sign language and take lip reading classes to better my future. It was such a beautiful journey because I got the opportunity to meet wonderful people, explore a whole new culture that would become a part of my life. I felt this journey has taught me to look at the world with a much wider, experienced and accepting point of view.
The most interesting thing about me is my outlook on life. I am inspired and motivated every day I am alive. The greatest privilege of a lifetime is being who you are.
What is your career ambition and what are you doing or plan to do to accomplish that goal? 
When I was a child I knew that my true calling in life was to help others. I always imagined myself pursuing a career in healthcare. My short term goals include completing two programs: Behaviour Intervention and Psychiatric nursing. My long term goal is to become a Psychiatric nurse and Behaviour Interventionist to work with children with autism and individuals living with mental illness.
What would be your "dream job" in life?
My dream job is to be a Psychiatric nurse and Behaviour Interventionist. I hope to graduate and use my skills in that field to better the lives of others.
Are you currently a student?
Yes.
If yes, where? 
Douglas College and Langara College.
Area of study:
Behaviour Intervention and Psychiatric nursing.
Are you currently employed?
Yes, part-time.
If yes, what is your occupation?
I work for my father's real estate company and my duties include looking after tenants, communicating with suppliers and managing properties.
Describe where you were raised and what your childhood was like.  
I was born and raised in Winnipeg, Manitoba. I grew up in a house full of men. My childhood resembled the movie 'Three men and a baby'! Throughout my life, my father and grandmother took me to different countries so I could be exposed to many cultures and understanding of others. My father has always been my biggest role model. Every great quality I have I got from him. I have always appreciated his honesty when teaching me the truth about life because he would always answer all of my questions. I was able to learn so much at such a young age because of him. My family was and still is my biggest support system.
List any interesting or unusual jobs you may have had. 
When I was nineteen I worked at a bakery. I was in charge of slicing and bagging the bread. One day, the cake decorator was not at work and customers were requesting their cakes be decorated with customized messages. I willingly volunteered to do it! Let's just say it was my first and last day as a cake decorator.
List any volunteering you have done.
For three years, I have been a bi-weekly volunteer for Coast Mental Health, working one-on-one with Deaf individuals living with mental illness. This has been my most rewarding volunteer position. I love having the ability to improve and better a person's life. I have volunteered for Alzheimer's Society of B.C, posAbilites, Rhythm of Life, Ride to Conquer Cancer and every two years I sponsor a B.C guide puppy to be raised as a service dog for the blind and individuals with autism.
What is your most unusual talent?
Oh gosh, where to begin! I love to make people laugh. I can play multiple characters with different accents in conversation with each other. If that isn't unusual enough, I can train dogs using sign language.
Where is the most interesting place you have been to? 
I have been lucky enough to visit many wonderful countries, but Lebanon, my father's birth place, has always held a special spot in my heart. It was a magical experience to see where my father was born and where he grew up. I have so much family there and I always look forward to going to see them.
What do you hope to be doing in ten years? 
I've overcome many battles in my life and I feel it is ok to wish for the simple straightforward things. For me, in ten years, I hope to be alive. I hope to be happy. Life is a gift and the most exciting opportunity we have. Never limit yourself. Infuse your life with possibilities by action.
Is there anything you would like to add that we haven't asked?
I want to take this opportunity to thank my family, friends and the public for their love and support throughout the Miss Universe Canada journey. You have my heart and soul forever.