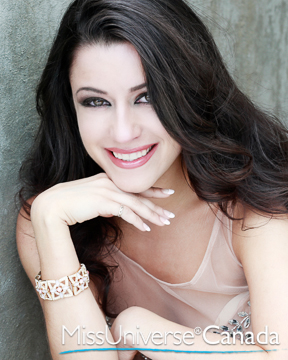 Height: 5'4″
Hometown: Surrey, BC
Stephanie was born and raised in British Columbia. Having lived in various regions within BC, she now resides in Surrey, BC.
Dating back to her earliest years at school, teachers had one word to describe Stephanie; Creative. While she did well in all her subjects, she excelled in Art and English and often won awards for her work. She continues to pursue her artistic talents through writing and painting in her spare time.
Stephanie is also an artist through dance. She started dancing at a young age and a passion was exposed. She trained at a studio in Surrey, competed regionally and provincially, and travelled to Las Vegas for intensive workshops. She completed a Royal Academy of Dance ballet exam, and continues to use dance to maintain her health and fitness.
Stephanie enjoys playing guitar, singing, learning, reading, and spending time with loved ones. She currently works in the service industry as a bartender and appreciates the daily social interactions her job provides; however, her long term goal is to become an author who will have a positive impact on people.
Stephanie is an extremely passionate person and believes any dream is within reach. She knows the power of unconditional love and strives every day to achieve her goals. She lives by the statement "Every moment has its music", and chooses to live every day positively. After all, every day is a blessing.
Sponsors:
Vivah Jewellery, Browns Social House Panorama, Binnie, Friends and Family
Languages spoken fluently (please include your native language if English is not your native language). 
English
What are your interests and what do you enjoy doing the most?
I am a very artistic person who enjoys expressing my creativity through a variety of interests that include: writing, singing, acting, dancing, painting, drawing, and playing guitar. I also enjoy immersing myself in other cultures and environments through travelling; gaining knowledge of other places in the world has been an incredibly rewarding experience.
List any special training you have had (music, art, drama, dance, etc.)
I began dancing when I was ten years old. Over the next ten years I was instructed in Tap, Jazz, Hip Hop, Musical Theater, Contemporary, Lyrical, Ballet, and Pointe. I have also completed an RAD Ballet exam, and traveled to Las Vegas for specialized training. In addition, I have begun formal acting lessons in recent years, which I plan to continue to pursue.
In what sports, if any, have you participated?
I have participated recreationally in swimming, synchronized swimming, running, snowboarding and badminton.
Name one person, other than your parents, who has had the most influence on your life. Why? 
The person with the most influence on my life has been my best friend. She is the hardest working person I know, studying for years to complete her Bachelors of Arts in Psychology; working three jobs at times to support herself and still managing to be my first and truest support system. She is an inspiration, an example of the drive and dedication I aspire to mirror, and she challenges me every day to do my best.
What is your proudest personal accomplishment (other than participating in this pageant)?
I was most proud of myself when I moved away from my home in British Columbia to Winnipeg, Manitoba. It was an exciting yet terrifying journey, one I doubted I had the nerve to complete. However, it wasn't long before I felt confident on my own and the end result was enormous pride in myself and my abilities. When you're isolated from friends and family you learn things about yourself that will surprise you.
What is the most interesting or unique thing that has ever happened to you and/or what is the most interesting thing about you?
The most interesting thing that has ever happened to me was when I travelled through Europe on my own. Every day was a challenge and a new lesson learned. Although I was pick-pocketed and lost everything except for my passport, I still managed to stay positive and enjoy the trip. From the experience I know that I can rely on myself, which is liberating.
What is your career ambition and what are you doing or plan to do to accomplish that goal?
My ambition is to become an inspirational author who will have a positive impact on how people deal with their personal struggles. Everyone has their own battles to face, and our inner ones are often the hardest. If my writing could help people deal with their issues, then I will have succeeded. I am currently in the process of writing such a book.
What would be your "dream job" in life?
If I could, I would become a writer who was also a singer and song writer. I love music, adore performing, and know the difference an influential song can make in one's life. The chance to write and perform songs that people could emotionally connect to would be a dream come true.
Are you currently a student?
I am not a formal student.
Are you currently employed?
Yes.
If yes, what is your occupation?
I am a bartender and server at a social house and I'm currently represented by a performance company in Vancouver.
Describe where you were raised and what your childhood was like.  
I was raised in various communities in British Columbia, settling into a comfortable suburban neighborhood in Surrey when I was nine. My sister and I are close in age, so I grew up with a constant friend to play with and years later we welcomed our younger brother into our close family.  We went on many excursions in BC and Alberta most often to go camping and to visit our large extended family.  We were very active and spent many hours exploring parks and local attractions.
List any interesting or unusual jobs you may have had.
My most unusual job was as a gymnastics coach for children, as I had no formal training in gymnastics. However, having the opportunity to be a trainer and witness my little athletes improve from week to week remains one of my most memorable accomplishments.
List any volunteering you have done.
Throughout high school I volunteered at dance recitals and at school functions.
What is your most unusual talent?
I'm not exactly sure it's a talent, but I can cross one eye at a time.
Where is the most interesting place you have been to? 
Walking through the endless museums in Europe was fascinating. Seeing the paintings and sculptures in the Louvre was miraculous; the Pergamon museum in Berlin had a replica of the Ishtar Gate of Babylon that left me speechless, and simply stepping foot in the Roman Coliseum was humbling.
What do you hope to be doing in ten years? 
In ten years I hope to have finished my book and be using it to help people all over the country. I'd like to have started a family and to be a part-time actress for local plays or short films. I plan to volunteer every few years on mission trips to further help in ways writing a book wouldn't be able to. Simply put, I would like to have made a positive difference in the world.
Is there anything you would like to add that we haven't asked?
I'm overjoyed at the opportunity to participate in this organization and honored at the chance to represent Canada. Winning the crown would mean the start of a journey to raise awareness for important causes all over the world, and regardless of the outcome I will strive to find new ways to better our planet every day. This experience has already opened my eyes to what one individual can accomplish; for this I am grateful.