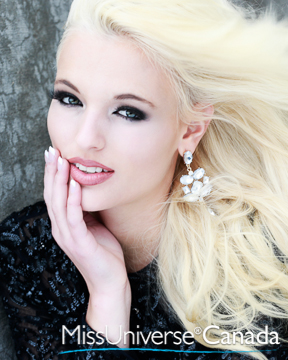 Height: 5'7″
Hometown: Vancouver, BC
Nineteen years ago, Vada Müller was born in a small city in Germany. It has always been her passion to be on stage and to perform in front of people.
Some of her talents are singing, dancing, acting, playing the piano or modeling.
She also loves doing some charity work for her church like planing services or giving concerts with her own band.
This year, Vada decided to leave her small town and to go to a totally new continent – new country – new city – to Vancouver, BC, Canada.
New people – new cultures – a whole new and bigger world was in front of her and she decided to go on this adventure when she was 19 years old.
Languages spoken fluently (please include your native language if English is not your native language).
German, English, French
What are your interests and what do you enjoy doing the most?
Interests in fashion, movie, media, culture, people, traveling
List any special training you have had (music, art, drama, dance, etc.)
Sing, dance, act, model and piano training
In what sports, if any, have you participated?
Dancing (ballet, hip hop, standard), volleyball
Name one person, other than your parents, who has had the most influence on your life. Why?
"my older sister" Iris, through her I started doing artistic things at a young age
What is your proudest personal accomplishment (other than participating in this pageant)?
Coming to Canada/America and fulfilling my dream
What is the most interesting or unique thing that has ever happened to you and/or what is the most interesting thing about you?
I came to Canada by myself with 18 years old and now I am in the pageant
What is your career ambition and what are you doing or plan to do to accomplish that goal?
Want to study PR and Marketing/ TV Journalism
What would be your "dream job" in life?
Being the host of my own show, meeting a lot of people on events
Are you currently a student?
No, I am currently not a student
Are you currently employed?
If yes, what is your occupation?

Working as a hostess and model/actress
Describe where you were raised and what your childhood was like.
Smalltown girl, everyone knows everyone/everything
List any interesting or unusual jobs you may have had.
Starting modelling in my little city (got lot of different reactions)
List any volunteering you have done.
Planned services for my church
What is your most unusual talent?
That I have so many talents
Where is the most interesting place you have been to?
North Cape in Norway
What do you hope to be doing in ten years?
Having a job and people around me I love
Is there anything you would like to add that we haven't asked?
I am super excited for the pageant and honored that I can be one of the delegates!