Height: 5'10″
Hometown: Woodbridge, ON
Zerina Derveni was born in Albania, raised in Germany and Canada. She has a Bachelor of Honours degree in Law and Society along with her postgraduate diploma in Corporate Communications and Public Relations. She is currently completing her Master's Certificate in Business Management at Shulich School of Business. Her unique combination of education and character embody her life's mission to be an independent role model to young women.
Through her family values, Zerina has learned at an early age that goals are achieved through dedication, strive, passion and commitment. With compassion and enthusiasm, she encourages young people to follow their dreams and maintain a positive attitude.
Zerina's interest to promote independence led her to become a supporter for health and well-being scholars. She believes that positive thinking has helped her achieve her goals, impact her skills and overcome hardships. As an advocate for self-empowerment, she inspires people around her to maintain a healthy and positive state of mind. Thanks to her passion for well-being, she is now writing her first book.
During her reign, Zerina hopes to work closely with charitable organizations that help promote anti-bullying initiatives and strategies. This is a cause that is very close to her heart because she believes that individuals are entitled to be treated with respect and dignity. She is a strong supporter of the Miss Universe Canada organization because it provides women with the powerful skills to be leaders within communities.
Her travels have taken her throughout the globe exploring different cultures. Meeting new people and discovering diverse traditions has brought aspiration in her life. Zerina values time spent with family, friends and appreciates the simple beauty of nature.
Sponsors: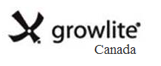 Teknika Group, Modern Imagery Photography Studio, Vaughan Laser & Anti-Aging Medical Clinic, BODYBARE, Crisace, Vanity Beauty, Family and Friends
Languages spoken fluently (please include your native language if English is not your native language).
English and Albanian
What are your interests and what do you enjoy doing the most?
I enjoy travelling because it's invigorating, creates lasting relationships and it is a great opportunity to explore diverse cultures.
List any special training you have had (music, art, drama, dance, etc.) 
Drama and Art
In what sports, if any, have you participated?
Soccer, Volleyball and Cross Country
Name one person, other than your parents, who has had the most influence on your life. Why? 
Aside from my parents, Mother Teresa has had a significant influence on my standard of living. She is an icon for selfless service to others. She devoted her life to helping the poor and personally caring for over thousands of sick individuals. Her perspective on life has taught me that "love cannot remain by itself – it has no meaning. Love has to be put into action, and that action is service." – Mother Teresa
What is your proudest personal accomplishment (other than participating in this pageant)? 
My proudest personal accomplishment was completing my Honours degree in Law and Society. I had the opportunity to examine law in a social and cultural context which has helped me explore different approaches to law from an interdisciplinary and international perspective. This legal platform has intrigued my capability to raise awareness on human trafficking and on the importance of preventative actions against human trafficking.
What is the most interesting or unique thing that has ever happened to you and/or what is the most interesting thing about you? 
The most interesting thing about me would be my ability to communicate and bond with individuals naturally. I encourage and embrace individuality and admire people because they are so unique and fascinating. Everyone has their own hardships, desires, goals and values. I love that I can make people feel comfortable enough to connect with me on a personal and emotional perspective.
What is your career ambition and what are you doing or plan to do to accomplish that goal? 
My career ambition is to be an entrepreneur. As an entrepreneur, I would have the ability to lead a business according to my own creativity, values and standards. At the moment, I am completing my Master's Certificate in Business to enhance my business competencies and leadership effectiveness. I believe that hard work, dedication, passion and a positive mindset are all exceptional qualities that can help you achieve any desired career.
What would be your "dream job" in life?
To follow in the footsteps of Barbara Walters career.
It would be a privilege to have such a strong platform to influence and engage with various members of communities. I would love to have the opportunity to use my transferable skills towards helping raise awareness on humanitarian and social issues.
Are you currently a student?
Yes
If Yes, where?
Schulich School of Business
Area of Study:
Business Management
Are you currently employed?
No
Describe where you were raised and what your childhood was like.  
I was raised in Albania, Germany and Canada. My childhood memories consist of moving to different countries and meeting new friends. I believe that my passion for travelling was sparked from an early age.
I was raised in a very supportive and loving family. My favourite childhood memories include adventures bike rides with my brother and playing with action figures. I am very grateful that my parents were able to provide me with an active lifestyle as a child. I believe that it has influenced who I am today and the quality of my work ethic.
List any interesting or unusual jobs you may have had. 
The most interesting job that I ever had was when I was a babysitter at 16 years old. Being a babysitter was fun and I enjoyed spending time with children because they are so adventurous. This job helped me gain adult-like qualities such as responsibility, authority, maturity and good social skills.
List any volunteering you have done.
Sick Kids Hospital
Dixon Hall – Out of the Cold Program
Operation Smile
Golden Future Albania
Church Food Drives
What is your most unusual talent?
I have ability to interpret body languages.
Where is the most interesting place you have been to? 
I find all countries and places to be fascinating and unique but If I had to pick the most interesting place I have been to this far, it would be Australia. When I completed my bachelor's degree, I moved to Australia for six months. I was fortunate enough to experience coastal drives, journeys across the outback, beautiful white beaches and historical landscapes. A memorable moment was when I had the opportunity to cuddle with koala.
What do you hope to be doing in ten years? 
I hope that in ten years I am lucky enough to have my own family, fulfill my career goals and make a positive contribution to society.
Is there anything you would like to add that we haven't asked?
I am so grateful to have the support of my family, friends and MUC community during my participation in Miss Universe Canada. This experience is such an honour and I would love to have the opportunity to empower young women to achieve their desires. Also, as a woman who has endured many challenges, I want to encourage young people that bullying is never acceptable. It is important to educate young people that they deserve to be treated with respect and dignity and remember that it's also their responsibility to treat others the same way.