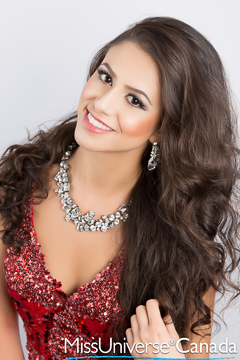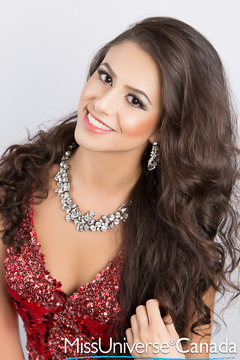 Height: 5'8″
Hometown: Richmond, BC
Arezoo Payvar was born in Iran and raised in the beautiful multicultural city of Vancouver, British Columbia. With her Iranian roots and adaptation of the western culture, Arezoo truly embodies the essence of Canada, a liminal person who strives for the best. She attended the University of British Columbia, specializing in English Literature and Economics. Selfless, caring and outgoing, Arezoo makes a room shine with her positive attitude and determination. She aims high and never gives up, always giving 100%. Arezoo loves to spend time with her family, who not only taught her to give back to her community, but to have strong morals, values and appreciation of the life around her.
Arezoo believes in a strong body and soul by staying active and living a healthy lifestyle. She loves to run and thinks it is one of the best ways to clear your mind each and every day! Travelling alongside her parents and her brother, Arezoo came to love exploring different cultures and backgrounds at a young age. She absolutely adored living in Dubai for her high school life and has met some exceptional people of whom she cherishes. Although not a top chef yet, Arezoo does enjoy cooking and aims to prepare traditional Persian dishes one day just like her mom!
Believing in the importance of great role models, Arezoo has made it her priority to give back to her community. Her journey as a Sighted Guide at the Canadian National Institute for the Blind (CNIB) has not only been rewarding, but a humbling experience. A remarkable woman, who has lost her vision at a very young age has taught Arezoo that beauty is not something you can see. For someone who cannot see, that perception comes from within, and therefore Arezoo has witnessed first hand the power of "inner beauty." Witnessing the daily challenges of a partially sighted individual has taught Arezoo the importance of determination, courage and a positive mindset.
Arezoo feels very fortunate to have such a great support team that will continue to guide her in becoming a great role model. She believes that the Miss Universe Canada Organization is an unbelievable opportunity to further empower women on pursuing their dreams. She is eager for this upcoming journey and excited to acquire incredible knowledge and unforgettable memories.
Sponsors:
Eccotique Spas and Salons, BoboZhaoPhotography, Friends and Family
Languages spoken fluently (please include your native language if English is not your native language).
Farsi and English; conversational French.
What are your interests and what do you enjoy doing the most?
I love to travel and to meet people from different cultures and backgrounds! With my father's career in the aviation industry, I was very fortunate to travel around the world when I was younger and move to exotic places such as Dubai! I enjoy spending time with my family and living every day to its fullest!
List any special training you have had (music, art, drama, dance, etc.) 
During my undergraduate years at the University of British Columbia, I specialized my studies in English and Economics, emphasizing on writing and editing. With practice and the right professors, I was trained with certain skills that excelled my writing and editing skills. I am also very artistic and love drawing, specially cartoon characters! I love training and working out, and try to keep a healthy lifestyle. It is true what they say, you are what you eat! The healthier you live your life, the more energy you have to enjoy the simple pleasures around you.
In what sports, if any, have you participated?
I have been involved in numerous Volleyball and Basketball teams. Working alongside team environments at such a young age has really taught me the importance of communication and working with your peers to achieve any goals ahead.
Name one person, other than your parents, who has had the most influence on your life. Why? 
One thing that I have learned throughout these past couple years is to surround yourself with people who have good morals and values, who treat you with respect and ones who will be your family when you need them the most. Friends are the family you chose for yourself, and I believe I am truly fortunate for having a great environment to work in, a great family to come home to and most importantly, a supportive environment every single day. Therefore, my daily life and the few people who are in it are the people who influence me the most in my life.
What is your proudest personal accomplishment (other than participating in this pageant)? 
My proudest personal accomplishment would have to be excelling in my studies at the University of British Columbia. Finishing my degree in 4 years, I have acquired skills that will carry forward in my upcoming future. Time management, organization and professional writing and editing are some of the skills that contribute to my life every day!
What is the most interesting or unique thing that has ever happened to you and/or what is the most interesting thing about you? 
I would say moving to Dubai for 4 years of high school was the most interesting and life changing experience of my life. They say change is good, and I absolutely agree! Moving half way across the ocean and adapting to a new environment was the best thing that has ever happened to me; it changed my life and made me who I am today. Experiencing the culture and lifestyle of Dubai has shaped my understanding on different people and cultures around the world. I met some extraordinary people and still go there at least once a year to visit my parents, for they still live there!
What is your career ambition and what are you doing or plan to do to accomplish that goal?
My career ambition is to be  an influential speaker and writer. One of my greatest qualities is listening, and being able to listen and give advice is such a humbling process. I love to help people, whether it is at work and giving advice to customers on their banking and how to save money for their future, or spending time volunteering at CNIB assisting the blind or partially sighted. With the title of Miss Universe Canada 2015, I believe that I can further help, listen and assist people around the world for the better.
What would be your "dream job" in life?
My "dream job" would definitely be to empower women and children to acquire knowledge of the world around them and to challenge the status-quo. I would love to help women be brave and not be afraid to speak their beautiful minds, to want equality and want the most from their lives. I believe I will be able to campaign even more with my title as Miss Universe Canada 2015 towards empowerment and betterment of women around the world. The importance of inner beauty and being happy with who you are is the hardest yet most rewarding aspect of a woman's life and I would love to help women and children around the world achieve this goal.
Are you currently a student?
No
Are you currently employed?
Yes!
If yes, what is your occupation?
A proud Customer Service Representative at TD Canada Trust!
Describe where you were raised and what your childhood was like. 
Although I was born in Iran, I was raised in Vancouver, British Columbia. My childhood was very fun, active and filled with love! My parents were so loving and supportive in my childhood and I am so thankful for all their hard work. Growing up in a different culture and environment yet keeping my roots as a Persian woman, my liminality between the cultures has definitely made me the strong, independent person I am today. The most memorable childhood memories are ones of my parents and my brother going on road trips to Los Angeles and traveling around Europe! Traveling to different places definitely made me appreciate the beauties around the world!
List any interesting or unusual jobs you may have had. 
I was a Brand Ambassador for Michael Kors Canada, and I can truly say that I love his dresses!
List any volunteering you have done.
As previously stated, I volunteer at CNIB (Canadian National Institute for the Blind) and absolutely love it! Every day is a learning experience and I am so thankful to learn and communicate with the blind or partially sighted individuals. Their lives are so difficult and incredibly hard to comprehend but as each day passes, I feel like I have made a difference in someones life, either through being a Sighted Guide and spending time with them or passing along the correct information and techniques to my family and coworkers on how to assist the partially blind individuals in my community.
What is your most unusual talent?
I am surprisingly really good at accents!
Where is the most interesting place you have been to? 
Prague! There are tons of amazing architecture, churches and castles! The amount of architectural history mesmerized me, and how each and every building had their own story.
What do you hope to be doing in ten years? 
In ten years, I hope to publish a short story or novel and to demonstrate my writing abilities to the public. I also hope to be married with 2 children! I hope that in ten years, I would have contributed to someones success and ambitions; to guide women and children in my life towards pursuing their dreams and goals, for I have achieved mine by doing this incredible pageant.
Is there anything you would like to add that we haven't asked?
I was once told by my wonderful parents and the best role models in my life that no matter what happens in your life, never give up on your goals and dreams; always strive for the best. Being a delegate for Miss Universe Canada 2015 is not only a dream come true, but the most incredible journey ahead. In everything I do, I put 100 % of commitment, loyalty and effort. I love a good challenge and never give up, and with the right positive attitude, anything is possible!