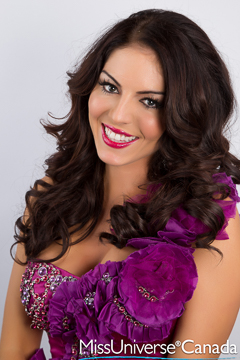 Height: 5'7″
Hometown: Calgary, AB
Brittany is a dedicated, hardworking, humble, professional, kind, articulate and intelligent young lady, who lives her life with integrity. From a young age she always had a thirst for knowledge, learning and challenging herself, leading her to complete her B Com Finance degree while running her own company, BAM Marketing Solutions, for now over 6 years. She started her marketing business when she was only 19 and the success of her business was built on her strong values and moral code of ethics. She is known for always giving everything she does 150%, never giving up and overcoming any challenges she puts her mind to! She has a beautiful kind soul, finding her greatest fulfillment & purpose in always helping to inspire others to reach their greatest potential in life and is always a huge pleasure to be around with her contagious positive energy! Brittany is a little fire ball full of energy, love and excitement for everybody and everything she gets involved with! Her family always comes first and her hobbies include working out, snowboarding, reading, learning, volunteering and teaching people about how important health and nutrition is to prevent illness. You can find her at church on Sundays and involved in politics during the week. No doubt about it, she has a passion for life, growth and inspiring others! Watch out, her largest goal in life is to build an empire and leave a legacy to help & inspire others to follow their dreams!
Sponsors:

BAM Marketing Solutions, Branded Magazine, Cambio Capital, Cafe Blanca, Airstream, The Vista Group, Picturesque Landscaping, Elite Fitness, Canada Rocks Live, Dynamis Online, The Prism Group, Pink Lime Hair Salon, Friends and Family
Languages spoken fluently (please include your native language if English is not your native language).
English
What are your interests and what do you enjoy doing the most?
Mentoring & inspiring people to live well, be their best possible selves, always thinking positively & developing to their fullest potential. I also love constant mental stimulation through reading, ongoing educational courses, reading lots of books, watching expository programs on TV as well biographies & autobiographies on interesting people I aspire to be. I enjoy intelligent conversations with intelligent people. I especially enjoy running my own business & working on building an empire. Last, but not least, I feel the greatest fulfillment, happiness & purpose through volunteering & random acts of kindness resulting in meaningful & positive changes in others.
List any special training you have had (music, art, drama, dance, etc.)
From the time I was 3 years of age, I have had the pure pleasure of engaging in various art forms such as jazz, tap, ballet, hip hop and contemporary dance, which continued throughout University. In my teens, drama was something I took very seriously & was in all the school plays and even a large European film, somewhat analogous to our version of "The Love Boat." I also found a passion for horses while taking riding lessons & summer camps. Warming up to competitive Gymnastics during the cold winter months taught me total body discipline. Between the age of 10 & 11, I won top medals in competitive snowboarding (Mark Faucett) and skiing  (Nancy Green) lessons, as I was aspiring to become an Olympian, like my cousin Mike. However, my mother yanked me from the team, paranoid that the potential injuries could kill my pursuit in finishing my degree. As the team captain of my post secondary volleyball team, I regained my passion for sports. At the age of 5, I played soccer recreationally but realized it was more fun chasing my friend Peter, which was in the opposite direction of the ball. Needless to say, that ended my soccer career.  The piano has remained a permanent fixture in our household where I have attained a great appreciation & developed some level of competency though lessons. Lastly, I completed my PADI certificate in diving, which has allowed me to scuba dive with turtles in some of the most breath taking coral reefs I have ever seen.
In what sports, if any, have you participated?
Since time immemorial, I have always been active and participated in many sports. I was top athlete of my school in running & track and field. At the age of 13 I ran the Royal Victoria half marathon & came in 1st in my age group. But then only 7 were in my age group. I use to race competitively in snowboarding & skiing, winning several gold medals through the Mark Fawcett and Nancy Green program. I participated in volleyball, soccer, swimming, football and rock climbing and everything else I stated in the above question!
Name one person, other than your parents, who has had the most influence on your life. Why?
My Grandfather… Sadly he was diagnosed with mesothelioma, an unpreventable cancer caused by asbestosis exposure and he passed into heaven on January 26, of this year. Carmine D'Ambrosio is his name and true to the meaning of his name he was a gifted & passionate gardener, which CBC called the "Garden of Eden" while he participated in the home & garden fundraiser in his community. He was a great, kind, generous & passionate man that pursued excellence & took pride in everything he did. He nurtured & looked after his family like it was his garden. He lived for his family & we lived for him. Being very close to him and watching him deteriorate from Cancer opened my eyes to how important diseases prevention is through environment, health, wellness, diet, nutrition and exercise. Although I cannot control all aspects of the environment I can control my reactions & positive action towards disease prevention. Shortly after his diagnoses I become enthralled and captivated with educating myself on how to be the healthiest version of myself to prevent any possible diseases. I now study health and nutrition to better myself, close family and friends & hope to inspire them to live a long and healthy life. His wisdom has influenced me to become very passionate about reading every article, research paper, documentary and book I can get my hands on. Thirsty for accurate, scientifically proven knowledge and enjoy teaching it to those around me. As my hobby, I am enrolling in a program to obtain my nutritional certificate in order to educate myself and those around me. I know in my heart that he would be very proud of me entering this pageant, since he always promoted the progression of self growth & being the best possible human being that appreciates all the gifts & beauty this life has to offer. He often reminded us of how lucky we are to be living in this beautiful world. We will miss him deeply, but his legacy will live in our hearts & soul.
What is your proudest personal accomplishment (other than participating in this pageant)?
Working diligently to start a business when I was 19 and building it into a wildly successful company, while completing a finance degree at the University of Calgary. I had to focus and sacrifice much to complete my degree, while building my business full time to meet the constant demands of clients and professors. I had to give up a social and personal life, not to mention several other things to complete my goals. However, in the end it was totally worth it! It has been very rewarding nurturing my baby 'company' while obtaining a degree.
What is the most interesting or unique thing that has ever happened to you and/or what is the most interesting thing about you?
Possibly the fact I used to be EXTREAMLY bullied all through out school till I was about 19. A lot of my peers participated in cruel things and unusual behaviors.  I don't regret any of it though, since I do believe what doesn't kill you, makes you stronger. It built a lot of character and I gained & great sense of compassion towards others, resilience, humility and it made me that much more ambitious to make the most of my life. Since I have first hand experience of the hurt & loneliness that is derived from bullying, I strive to help others who feel the same way. I continue to volunteer my time towards anti-bullying campaigns especially through social media.
What is your career ambition and what are you doing or plan to do to accomplish that goal?
I am very ambitious towards my future career / business goals. I am always looking to expand my business into different markets, build a strong management team, create maximum capital, help more people and stay competitive through being a market leader. Currently I am hiring and training new staff to keep up with busy client demands. Also I am focusing on SEO (search engine optimization) and social media branding to keep us competitive online. Furthermore I am working hard on growing our reputable brand and always working towards expanding our cliental base. I also enjoy investing my capital in high yielding opportunities. I am looking to expand my venture & call it "BAM fitness" in health and nutrition to help people achieve their goals.
What would be your "dream job" in life?
I feel as though I have achieved my dream job and will continue to expand & develop it. I would love to travel the world inspiring / coaching people towards positive change in their lives. Assisting others in achieving the happiest, most successful versions of themselves while reaching their maximum potential is what I genuinely enjoy and find fulfilling & purposeful in life.
Are you currently a student?
I completed a Bachelor of Commerce in Finance degree from the University of Calgary in 2014.
Are you currently employed?
I am an entrepreneur; I run my own business.
If yes, what is your occupation?
CEO of Bam Marketing Solutions – National based marketing and promotional business
Describe where you were raised and what your childhood was like.
I was born and raised in beautiful Calgary, Alberta. Where should I start?! My mother raised me with strong morals and values. She would always push and inspire me to achieve greatness, believe in myself, live humbly and work hard. She has such passion, strength of conviction and always insisted in living life with integrity, making wise & appropriate choices, treating yourself and others with respect, staying positive, never giving up, following your passion and becoming a resourceful, resilient & responsible human being. I am so blessed to have such an amazing role model like my mother in my life, who has always pointed me in the right direction and shown me what true unconditional love looks like. My dad is the hardest working man I know, he is self made and I am lucky he taught me what true hard work ethic looks like. I have always grown up in a very hard working, entrepreneurial oriented family and feel blessed to have the parents I do. I also had the opportunity of living with my Grandparents for 2 years, which enabled me to bond with them before it was too late. They are the most family orientated people I know, loving their family so dearly. They also instilled strong family morals and values in me and a healthy work ethic. I truly thank God everyday for the amazing family I am blessed with to support and love me while teaching me how to live life successfully and with integrity.
List any interesting or unusual jobs you may have had.
My entrepreneurship began very early on in life. I began by selling rocks when I was a kid. I would paint the rocks then sell them door to door. I moved on to buying and then selling beanie babies at a profit, as well as collecting Pokemon cards and selling the rare ones at a nice little profit as well!  While in my first 2 years of university I ran a tutoring business which was very interesting. I felt I learned more from the students, such as patience, compassion and how to communicate effectively.  It took greater effort to adapt & implement different tutoring strategies to effectively tutor the various learning styles. Nevertheless, this led me to my current business, which is VERY exciting & interesting. It has taught me how to deal with and manage a large range amount of people.
List any volunteering you have done.
I enjoy to organize a lot of my own charitable activities and events, I am very passionate about it!
Before Christmas I organized a 'wrapping drive', an event where I bought all the supplies and invited my entire network to bring a gift and wrap it. The evening proved to be an absolute blast as we mingled & wrapped gifts for the children's hospital for kids with cancer.
For my 'Clothing drive' I invited everybody I knew to bring clothes, warm winter attire, shoes etc. and gave it to 'Inn from the cold'.
Through social media I initiated an 'Anti bullying campaign' in an effort to raise awareness to stop bulling. Furthermore, I walked in the anti bulling awareness walk.
Creating a food drive also proved to be a success as we dropped off perishable items for those in need.
And several other small acts of kindness and volunteer efforts!
What is your most unusual talent?
Comedian? My mother calls me the ham of the family, because I occasionally come up with the most unusual comments that will make them chuckle.
Where is the most interesting place you have been to?
This is a hard one, I LOVE travelling; it's a huge passion of mine. I have been to Italy, Mexico, Hawaii, London, Spain, Cayman Island, Bahamas, St. Lucia, Toronto, Vancouver, Kelowna… Also I have travelled to most parts of the US. New York, California, Chicago, L.A, Vegas, Miami, Orlando, San Francisco and several other places when I was a kid. Although I found something interesting in each culture & every city, my favorite place would probably be Dubai and sky diving over the Palm Jumeirah & the Caribbean. I loved the down to earth and grounded people & culture there.
What do you hope to be doing in ten years?
Running multiple businesses & being financial stable so I can volunteer my time & money to help others. I hope to be in the beginning stages of creating a loving and happy family. Overall just be happy and continue my passion for constant growth and learning. Honestly I want to change the world… Stay tuned 😉
Is there anything you would like to add that we haven't asked?
I am extremely excited and feel blessed for this opportunity. I feel this is an amazing platform for 'Miss Universe Canada 2015' to deliver strong messages to youth and other aspiring females. This platform enables Miss Universe Canada 2015 the opportunity to truly make the world a better place through role modeling, volunteering and inspiring others.  I wish everybody the best of luck and look forward to this experience and all the valuable lessons to be learned!