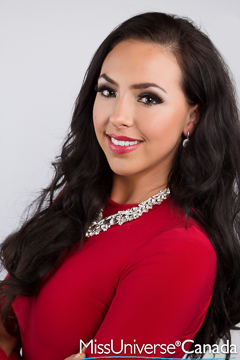 Height: 5'9″
Hometown: Toronto, ON
Kara Granger is a 23 year old entrepreneur, born in Vancouver and currently residing in Toronto. Kara's education history is a mixture of event planning, tourism, entrepreneurial management and business development for Green Town Property in Shanghai. She is known for her positive outlook on life, and vibrant energy. Her friends describe her as, ambitious, determined and genuine. As an extrovert she loves to keep extremely active outdoors, and the thought of travelling around the world entices her.
She is currently pursuing her own ventures in fashion design and wellness as well as managing her own community group called "The Karebear Community". Kara truly believes that In life one hand is for helping yourself, and the other is for helping others.
She truly appreciates her love and passion for helping those less fortunate, and is determined to impact many young girls lives with her positive outlook on self-image and self-respect as one of her long term goals is to be a motivational speaker for youth. Growing up watching World Vision and donating monthly bags of clothes to numerous charities, played an important role in her understanding and appreciating the value of helping others, any which way she can.
She believes each person has their own view of what being successful looks like and for her it means to believe in yourself and to follow your dreams, to have goals in life and a drive to succeed, and to surround yourself with the things and the people that make you happy.
Sponsors:
Maciek Walicht – Mortgage Edge, Friends and Family
Languages spoken fluently (please include your native language if English is not your native language).
English
What are your interests and what do you enjoy doing the most?
I am interested in health and wellness, events, business, fashion and nature. I enjoy going to the gym, traveling and going on adventures. I love to keep active!
List any special training you have had (music, art, drama, dance, etc.)

I used to be a competitive cheerleader and I was trained to throw girls in the air which was a lot of fun. I also used to take singing and acting lessons as it was my dream to be a professional singer/ actress.
In what sports, if any, have you participated?
As a child I loved to play sports. I was enrolled in swimming for many years, gymnastics, soccer, and in school I loved playing all the rough field sports with the guys.
What is your proudest personal accomplishment (other than participating in this pageant)?
One of my proudest personal accomplishments was moving to Toronto from Vancouver, by myself and restarting my life with little money and only one friend. I felt very empowered and I knew that everything would eventually work out.
What is the most interesting or unique thing that has ever happened to you and/or what is the most interesting thing about you?
One of the most interesting things that has happened to me was filming a T.V show as a contestant on " The Panic Button". I was locked in a coffin with bugs, and I had to put my head in a box with a giant spider.
What is your career ambition and what are you doing or plan to do to accomplish that goal?
My career ambition is to own and operate five of my own profitable businesses as well as tour as a motivational speaker for young women. Each day I work towards my goals, I write everything down, as well as attend networking events and business seminars to further my own knowledge. I also have prepared a step by step process as to foresee how I can get to where I want to be in the future.
What would be your "dream job" in life?
My dream job would be to have my own businesses running that allowed me to have time for family and charity work.
Are you currently a student?
Not currently, however I attend business seminars and self development classes regularly as I feel it is very important to continuously educate yourself. I am also teaching myself mandarin.
My previous areas of study was for Entrepreneurial Management, business development for Greentown property in Shanghai and Hospitality and Tourism.
Are you currently employed?
Yes
If yes, what is your occupation?

I own Granger Enterprises, which branches out to The Kara Louise Collection, as well as Kara Louise accessories. I also work with a nutritional company " Vega ", as well as with Top Talent Management for acting and modelling.
Describe where you were raised and what your childhood was like.

I was raised in a small town in BC called Chilliwack. I was very active as a child, I loved school, dance class, art, drama and singing. One of my favorite things to do in school was to present in front of the class, I loved to put on a show.
List any interesting or unusual jobs you may have had.
One of the most unusual gigs I have worked, was being a centerpiece in a decorated bathtub dressed as an Egyptian princess.
List any volunteering you have done.

Thekarebear community
Right to Play
Active volunteer for the "Down Syndrome Facility ER"
Raised $200 for the Variety Children's Charity
Raised $200 for prostate cancer research
Raised over $400 for the "Animal Safe Haven"
Active volunteer for "The Salvation Army"
Attended and raised money for "Free the Children" charity event (walk 5k)
Monthly clothing donations for "Big Brothers and Sisters"
What is your most unusual talent?

My most unusual talent is I can whistle with my hands and it sounds like I am playing the flute.
Where is the most interesting place you have been to?

The most interesting place I have been to is the mountain tops in Costa Rica. It was such a memorable amazing experience, renting a car and driving for hours in the middle of no where. I felt like I was on top of the world surrounded by the most breathtaking mountains.
What do you hope to be doing in ten years?

In ten years from now at the age of 33 I aspire to continuously run my businesses, while having the pleasure of completing charity missions around the world while managing " The Karebear Community". At that point in my life I would like to have a well established Motivational speaking business that focuses on empowering young women and also a family.
Is there anything you would like to add that we haven't asked?

I am very excited to get to know each contestant as I believe everyone has something special and unique to bring to the table.