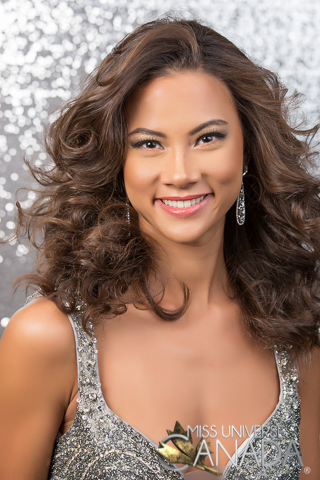 Height: 5'9″
Hometown: Toronto, ON
Elizabeth Quan was born and raised in Ontario, Canada. Completing her degree at George Brown College for Applied Business Administration (Hospitality) Program, she has also completed two years at Ryerson University for Hospitality and Tourism Management. Even though she has completed her education, she constantly strives to learn more and pushes herself to be the best she can be every day. She currently bartends and manages one of the best claimed Mexican restaurants within Canada in the distillery district of Toronto. She also has a few short segments displaying her flair and knowledge of mixology on E Talk as well as YouTube.
Having a background of Chinese, Trinidadian, and British decent, multiculturalism and diversity reflects her passion for culture and heritage everywhere she travels. Pushing herself to learn more and strive in the hospitality industry, she intends to use her talent and skills for business across the globe. Being culturally inquisitive shows her drive towards travel, culture, and heritage alike. Being intellectual as well, helps in achieving her goals to learn more languages and bring awareness towards various events and issues that people face on a regular basis around the world.
In accordance with one of her favourite quotes "learn from yesterday, live for today, hope for tomorrow" she believes everything happens for a reason and to make the most out of what life gives you. She also believes positivity, optimism and happiness are a necessity in everything that you do. Working optimistically every day to be the best you can be, is one of the best qualities she believes one should have. Her unconditional love and motivation to make everyone happy and confident to be themselves makes her life more meaningful. By reflecting her positive outlook on others, she plans to be an ambassador of confidence and beauty for women and men alike.
Sponsors:
Friends & Family
Languages spoken fluently (please include your native language if English is not your native language).
Fluent in English, currently learning Mandarin and can understand and speak a little Spanish.
What are your interests and what do you enjoy doing the most?
Traveling and learning the culture and history of each destination of the world. Mixology, art, and dance are also things that I enjoy.
List any special training you have had (music, art, drama, dance, etc.).
Mixology/flair bartending, piano, art, and dance (competitively)
In what sports, if any, have you participated?
Rugby and Basketball
Name one person, other than your parents, who has had the most influence on your life. Why?
My grandmother and my best friend or they have inspired me to be the best I can be in everything that I do. They have also given me the confidence and drive to be who I am and do more in life.
What is your proudest personal accomplishment (other than participating in this pageant)?
Graduating with a degree in business, specifically in Hospitality and Tourism Management.
What is the most interesting or unique thing that has ever happened to you and/or what is the most interesting thing about you?
Majority of the time people think I care too much. I believe it is a great trait to have for I believe people do not care enough or at least show it. I want to make everyone smile, laugh, and be confident in their own bodies; as well as strive to be the best reflection of you every day.
What is your career ambition and what are you doing or plan to do to accomplish that goal?
I want to be a leader in the Hospitality and Tourism industry. I plan on accomplishing this by networking, traveling the world and constantly learning about the different cultures across the globe.
What would be your "dream job" in life?
A diverse travel consultant, specifically, focusing on food and beverage as well as historical landmarks.
Are you currently a student?
No
Are you currently employed?
Yes
If yes, what is your occupation?
Manager in Training and head bartender at El Catrin Destileria.
Describe where you were raised and what your childhood was like.
Raised in Scarborough and Newmarket, Ontario. My childhood was great on the family and education segments, however, I lacked confidence and was bullied as a child at school. My family has taught me to be myself and be the best in everything that I do.
List any interesting or unusual jobs you may have had.
When I bartend, I flair (tricks and fire shows).
List any volunteering you have done.
I have helped with latin festivals in the past, embroidered designs on childrens' robes for Sick Kids Hospital, helped with elementary school basketball and volleyball games, and helped with morning positivity events (Morning Gloryville).
What is your most unusual talent?
Flair bartending
Where is the most interesting place you have been to?
Beijing, China
What do you hope to be doing in ten years?
Traveling the world and being the most adventurous and outgoing person I can be.
Is there anything you would like to add that we haven't asked?
My background: I am born and raised in Canada but my background is Chinese, Trinidadian, and British. With my diverse background and profession in hospitality, I believe this encompasses Canada as a whole.