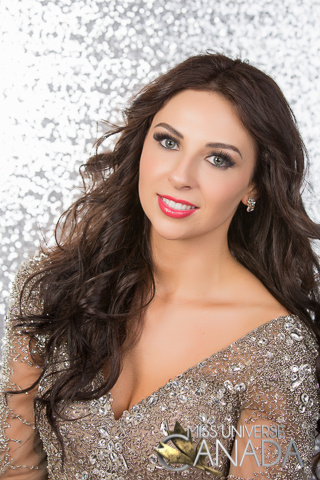 Height: 5'7″
Hometown: Burlington, ON
Kayce was born and raised in the beautiful lakeside city of Burlington, Ontario, Canada. Surrounded by water and the famous Bruce Trail, Kayce spent a good part of her childhood outdoors exploring. Having always had an interest in art and decor Kayce focused her college years on studying interior design at Georgian College. Eventually however, Kayce missed the outdoors and her active lifestyle and made the pivotal decision to follow her true passion of a career in health and wellness.
Pursuing her dream of being her own boss while staying close to nature, Kayce packed up her life and drove solo across Canada eventually settling in Kelowna, British Columbia in the heart of the Okanagan Valley. Residing in the Okanagan has had such a positive impact on Kayce as she is surrounded by nature and people who seek out and encourage a healthy lifestyle. This fits in perfectly with Kayce's life philosophies and her dedication to her business goal of improving and supporting health and wellness on a global level.
Volunteering has always played a significant part in Kayce's life. She can frequently be found taking part in charitable events and fundraisers for a variety of causes. Kayce especially enjoyed her time spent helping out at Ten Thousand Villages: a fair trade organization in Oakville, Ontario. Although Kayce strongly supports buying local to support community business; she also believes that fair trade is a key ingredient to encouraging a better world.
Miss Universe Canada is the first competition that Kayce has been a part of. She has an amazing support team and has been having a fantastic time preparing for the main event. Kayce feels that the knowledge, experience and memories that she gains from this journey are priceless and she will always treasure them.
Sponsors:
Herbalife, TWP Fitness, MOD Salon, Xccessorize Me, Greg Cleaver Photography, City Chic Spray Tanning, Friends & Family
Languages spoken fluently (please include your native language if English is not your native language).
English
What are your interests and what do you enjoy doing the most?
One of the best things about where I live is the endless opportunity for outdoor adventure. I love to go exploring in the mountains; it helps to keep me spiritually grounded while still being active and maintaining a healthy lifestyle. The gym is fun, but nothing beats nature's playground. Besides the outdoors, I have recently discovered a passion for cooking. It is always a fun challenge to find new healthy recipes that I can attempt to duplicate and work in to my active lifestyle.
List any special training you have had (music, art, drama, dance, etc.).
Music has always been a big part of my family; almost everyone can play some type of instrument. My instrument of choice began as the piano. From a very young age, I would spend hours tinkering on my grandfather's piano attempting to figure out the melody to my latest favourite song or compose my own little piece. As a child, I grew up taking piano lessons as well as acoustic guitar and still like to play a little for fun.
In what sports, if any, have you participated?
With the busy life I lead, I haven't had a chance to get involved in organized sports. However, I always have a great time participating in a number of annual charity baseball tournaments and whenever I get the chance I head to the beach for some volleyball with friends.
Name one person, other than your parents, who has had the most influence on your life. Why?
One of the many people who have had a positive influence on my life is my best friend Alisha. A friend since grade school, Alisha has always been a strong force in my life. Her strength, compassion and realness are qualities that I admire. I definitely believe that the ones we are closest with are the ones who influence us the most; Alisha has taught me so much of what it means to be a strong and independent woman. She has always been my cheerleader.
What is your proudest personal accomplishment (other than participating in this pageant)?
My independence. At fifteen, I set out to make my own way, the whole while balancing two jobs while attending school fulltime. There were many difficult challenges and I rose to face them all. I managed to graduate, attend college, travel, begin a career, start a business and now follow my Miss Universe dream.
What is the most interesting or unique thing that has ever happened to you and/or what is the most interesting thing about you?
Two years ago, I took a huge step in my life and decided to move across Canada. I quit my job at the time, sold my belongings, packed my clothes and drove by myself from Ontario to British Columbia, eventually calling Kelowna my new home. It was the most invigorating thing I have ever done. A journey to a far off, unknown place, with no direction…an adventure!
What is your career ambition and what are you doing or plan to do to accomplish that goal?
My career goal is to continue focusing on building my health and wellness company. It is my goal to be a successful entrepreneur in a business that allows me to promote the importance of healthy living while also helping others to achieve financial stability.
What would be your "dream job" in life?
My dream is ever changing. I set a goal for my business and once achieved I look at the next dream and what it will take to get my business there. If anything, I hope to be able to help others achieve their health and wellness goals.
Are you currently a student?
No
Are you currently employed?
Yes
If yes, what is your occupation?
I am a nutrition advisor and an independent distributor of health and wellness products.
Describe where you were raised and what your childhood was like.
I was born and raised in the city of Burlington, Ontario. Growing up I was always surrounded by friends and family, often spending weekends and summers in beautiful Northern Ontario. My parents love the outdoors so we would always be fishing, dirt biking, at the cottage sitting around a bonfire singing songs. Those are definitely some of my favourite childhood memories.
List any interesting or unusual jobs you may have had.
I can't say that I have actually had any unusual jobs. However, I did spend a summer working in construction. It wasn't unusual but it was definitely out of my normal element & also surprisingly enjoyable!
List any volunteering you have done.
Throughout my school years, I would frequently take part in or attended charity fundraiser events. I have spent a large amount of time volunteering at a fair trade store called Ten Thousand Villages in Oakville, Ontario. I have also volunteered with the Salvation Army, World Vision and now am excited to work with Operation Smile.
What is your most unusual talent?
It is not that I don't have an un usual talent, I simply haven't discovered it yet. I have recently taken up golf and I am quite talented at missing the ball, but I'm slowly getting better!
Where is the most interesting place you have been to?
I love visiting ghost towns or abandoned buildings. Although it is sad to see, I find the history of it all to be so intriguing. While out exploring I have come across a cluster of small homes in the middle of a forest that still have belongings in them. I have also visited an abandoned waterpark! That was fun, walking down the old waterslides and exploring the dilapidated hotel on the grounds.
What do you hope to be doing in ten years?
I plan to have my career and my passion continue to come together. To become independently successful, both in health and wealth. I strive for a life filled with love, laughs and adventure. I hope to travel and see the world before I settle down and start a family.
Is there anything you would like to add that we haven't asked?
I am honoured to have been chosen to compete in Miss Universe Canada 2016. This is a first time experience for me and I have already learned so much and have pushed myself harder than ever to become prepared. I am excited for what is next to come in this journey.