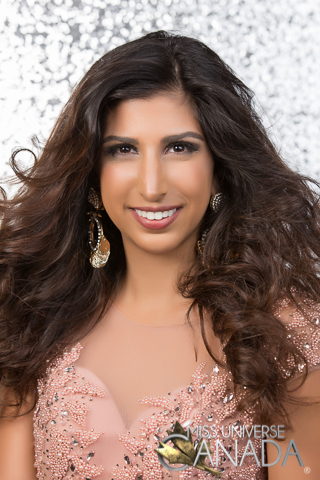 Height: 5'8″
Hometown: Richmond Hill, ON
Darya Khosravi was born and raised in Richmond Hill, Ontario into a family that provided her with unconditional love and support since day one. With her roots originating from Iran and being Zoroastrian, Darya truly embodies what it means to be a Canadian – being free to be who you are and to proudly represent what you believe in. She grew up playing sports, learning languages, and enjoying the simple things in life alongside those whom she loved the most. She may be a naturally-born actress, but she always remembers to stay true to who she is.
Think of Darya as a ray of energy, positivism, and optimism. She does not go a day without smiling and brightens up the room with her energy and attitude she has towards life. Her ambition in life is to be rich not in the materials that she owns, rather the qualities that she possesses. Darya believes that wealth comes from within, which is why she values honesty, sincerity and passion the most. Her passion for making a difference in the society and giving back to the community is what drove her to start her own branch of a non-profit organization, known as Generocksity, that aims to unite good music, good times and good deeds together by showing young adults how easily philanthropy can be incorporated into their lives.
Her interest in the environment peaked during the onset of her bachelors degree in Science at McMaster University. Upon the completion of her degree she plans on seeking out a career in public speaking – advocating for sustainable development. She wants to be in a position to promote ways where the current generation can meet their needs without compromising the future needs of generations yet to come. She wants to use her voice for the greater good of our society and wants to advocate not only on issues regarding our environment, but others as to which she is passionate about as well.
Becoming a delegate for Miss Universe Canada is a journey Darya has embarked on and she hopes to be an inspiration with the message she has to share. Age is just another number, and although Darya is one of the younger girls in this competition, she does not let that stop her from doing things well beyond her years. Her message in life is to be beautiful enough for the deaf to hear and the blind to see. Her actions and words define her true beauty, as that beauty has no limitations.
Sponsors:
Pure Self Salon & Spa, Curve Envy, Saiid Kobeisy, Runway Luxe, The Persian Palace, Friends & Family
Languages spoken fluently (please include your native language if English is not your native language).
English and Farsi; conversational French and Spanish.
What are your interests and what do you enjoy doing the most?
Learning about this world we live in interests me and being in the unfamiliarity of a new place brings me more joy than I can explain. For me traveling is not about getting away from the realities of my everyday routines, rather it's about getting lost in a new place, immersing myself in the people, the food, and the culture.
Most of the time we get so caught up in the daily demands of our lives that we forget about the other things that matter – the smaller things that make us happy. I was always a very active child, therefore participating in sports has become an important element of my own happiness. My love for sports goes beyond just playing the game; it's about that moment the bond of family forms between teammates. The levels of loyalty, dedication, encouragement, and support extends beyond the game time and into my everyday life.
Much like sports, dancing is something that lies at the core of who I am. When the rhythm takes over my body, I find myself letting go of so much negativity and stress. Dancing allows me to express the emotions I have that can't be expressed through words. It's an art that brings all people together. Perhaps it's this inclusiveness that draws me in so strongly.
List any special training you have had (music, art, drama, dance, etc.).
Dance Training: Ballet, Tap, Jazz, Contemporary, Hip Hop, Acro, Musical Theatre
Musical Training: Piano and flute
Broadcasting
Theatre and Acting
Sailing
In what sports, if any, have you participated?
Basketball
Ultimate Frisbee
Soccer
Volleyball
Track and Field
Name one person, other than your parents, who has had the most influence on your life. Why?
Aside from my parents, the individual who has influenced my life the most and left a footprint in my heart is a woman named Elena Linares. Elena works at McMaster University, which is where I met her while attending my first year at this institute. There was this radiance to her, this positive energy she put out into the world, that drew me towards her. For those of you who do not know Elena, she does not go a day without a smile on her face. She has taught me to let go of the past in order to focus on the present to work towards a future.
She is the base of my feet that keeps me grounded, the bones in my spine that keep me aligned, and the signals sent to my brain that keep me going. I call her "mi madre", my mother, as she has reached out for my hand but instead has touched my heart. Some may declare family as those who share the same blood, but I consider Elena family, as she has allowed me to grow into the woman I am today.
What is your proudest personal accomplishment (other than participating in this pageant)?
It's amazing to look back on life and see how far I've gotten; that to me is the greatest accomplishment of all. The most personal and perhaps most meaningful accomplishment of mine so far has been starting my own branch of a non-profit organization called Generocksity. We all desire to make the world a better place and I spent a long time dreaming of how I could actually make this happen. Generocksity turned this dream into a reality that has far exceeded what I ever dreamed it could be. This project has opened up a network to other young people like myself, who share a passion for philanthropy – a drive to better the communities we live in. Our mission is to unite good music, good times and good deeds by educating young adults on the importance of philanthropy and how easily it can be integrated into their lives. We showcase this by hosting different musical events where people come together, celebrate who they are, and enjoy live music by a variety of artists, all while giving back to the community as 100% of our proceeds get donated to a charity of choice.
I believe that given the proper motivation and tools to take initiative, our generation can do extraordinary things! I am so humbled to witness and be a part of a movement where young people are realizing this for themselves. Realizing that the tools they need for change lies within and among themselves. This feeling of accomplishment lies within this new community of togetherness that has emerged. It is an indescribable feeling to know that Generocksity is having a huge impact, not only in the lives of our communities but in the lives of our members.
What is the most interesting or unique thing that has ever happened to you and/or what is the most interesting thing about you?
The most interesting thing about me is that I thrive on being challenged. Whether it is in my academics, in the work place, in sports or in every day life, I approach every challenge with an open mind and an open heart. I take pride in everything I take on because I give it my all and make sure it's the best version of what I can do.
What is your career ambition and what are you doing or plan to do to accomplish that goal?
The thought of speaking in front of large audiences tends to scare most people, but has slowly become something that I genuinely enjoy doing. So much so, that upon the completion of my bachelors degree I plan to seek out a career in public speaking – advocating for sustainable development. My interest in sustainable development peaked during the onset of my bachelors degree in Science at McMaster University. I want to be in a position where I can promote ways for this generation to meet their needs without compromising the future of those to come.
What would be your "dream job" in life?
My goal in life is to speak to thousands, but touch at least one heart. With that being said, my "dream job" is to be a motivational speaker. I want to empower individuals of all ages, backgrounds and genders as I advocate for specific causes that are an issue within our society.
Are you currently a student?
Yes
If yes, where?
McMaster University
Area of study:
Life Sciences
Are you currently employed?
No
Describe where you were raised and what your childhood was like.
I was raised in an environment of unconditional love. My mother and father, who I thought were embarrassing as a little girl, raised me with tenderness and patience; I could feel their love radiate off of them whenever they walked into the room. My parents gave me sports equipment instead of dolls, books instead of televisions, and pets instead of stuffed animals. They shared their wisdom and instilled good Zoroastrian morals in me as they unselfishly dedicated their time to allow me to have a great childhood without any regrets. They grew up in Iran and I was born in Canada, which is why they raised me to appreciate both cultures and learn English and Farsi at a young age.
I grew up in a cozy cottage house in Richmond Hill, Ontario with a backyard that extended onto a lake. However, the house was never quiet though! My younger sister and I were, and still are, like two peas in a pod. We were always up to something as we let our imaginations run wild; one day we were pirates on a ship sailing through a treacherous storm and the next we were princesses waiting for our prince charming to swoop us off our feet. With the convenience of the lake, we were either found swimming and kayaking in the summer or skating in the winter. My mother called me her Little Mermaid as I'd always be found playing by the water and collecting the strangest things. It was never a dull moment when I was younger and I couldn't have asked for a childhood any different than the one I had.
List any interesting or unusual jobs you may have had.
Rock climbing instructor
Sports broadcaster
Tutor
Sports coach
List any volunteering you have done.
The Michael Cuccione Pediatric Oncology Laboratory
The Johnson Laboratory of Molecular Signalling in Diabetes
The Arthritis Society
Special Olympics Four Corners
Sports Ball Coaching
Assistant Hip-Hop Instructor
What is your most unusual talent?
I am proficient in the air guitar, but on a more serious note I can do the worm!
Where is the most interesting place you have been to?
Those who travel seek an experience – they search to find themselves, embrace new cultures, and witness the beauty the world has to offer. I have traveled to many places; however the most interesting and impactful place I have had the chance to visit and experience is Peru. Beyond the mountains and across the ocean, lies a magical place that holds so much truth to it. I had my eyes opened by the history behind Machu Picchu and the sincerity from the Peruvian villagers, as their past has allowed them to value what they have in the present. I was able to learn that you need three things, aside from food and water, to live a happy life- a place to call home, love from those you call family, and a purpose to live.
What do you hope to be doing in ten years?
As we grow older, the things that we value to be important changes as we grow. However, there are certain foundational goals that I hope I will have accomplished in ten years time. In ten years I hope that my career will have placed me in a position where I am positively impacting those around me. I also hope to have started a family built on the foundations of love and the values that my mother and father passed down to my sister and I. Most importantly, I hope that as I grow over these next ten years I will have stayed true to who I am, never losing sight of the importance of being truly happy.
Is there anything you would like to add that we haven't asked?
I am honoured to have the opportunity to be a delegate for the Miss Universe Canada 2016 competition. This organization itself creates a platform for strong female leaders to grow as individuals as they inspire those around them. It would be a blessing to become Miss Universe Canada, as I will have the opportunity to be the voice for all those who are too afraid to speak up.
I want to demonstrate that beauty radiates from within and that the beauty that is surface-level will eventually fade. Age is just a number; I may be young, but I do not let that stop me from doing things beyond my years. Every little girl dreams, and I always dreamt of representing our country proudly as not only a role model, but as a passionate patriot. Becoming the next Miss Universe Canada means that my childhood dreams can become my adulthood destiny.
I'd like to thank Miss Universe Canada for allowing me to embark on this journey, and my friends and family for all the love and support they have provided me that has pushed me forward.