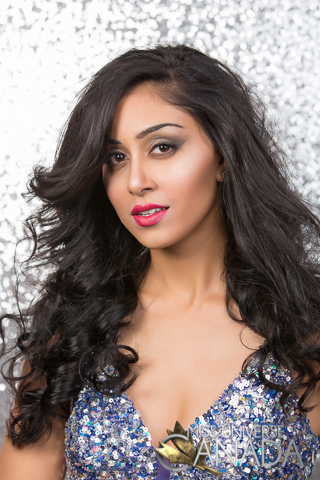 Height: 5'8″
Hometown: Brampton, ON
Navnit Sidhu was born and raised in Canada and currently lives in Brampton, Ontario. She is a nursing student, but has currently taken a break from nursing to purse her dreams in acting school. She has been a excellent athlete her whole life. Playing softball since she was 5, Navnit received scholarship offers from a few universities which she was not able to uphold due to personal reasons. Although she stopped playing softball 3 years ago, she continues to maintain her athleticism through fitness and extra curricular activities. Along with schooling and sports, Navnit has been an occasional model through which she gained confidence and poise, as well as gained some camera experience. She is an extremely creative and artsy individual. Ideas and creations flow like water to her when it comes to drawing, baking, painting, clothing designs, household projects, and a variety of other things. Growing up with a very handy father, she is extremely well coordinated with a drill and screwdriver. So along with being good in her girl instincts, she doesn't need the support of another individual. She is well aware of her surroundings always, and is a great problem solver. She is a huge believer in destiny. If something is meant to happen, then it will. Life is lighter this way; in the sense that if something goes wrong, you're not completely upset over the fact that something didn't happen the way you wanted it to. Life will throw the biggest boulders at you but what you have to do is smile and say 'bring it on'. Life will come at you with challenges which will make you fail, but you will grow. You will overcome and conquer. She believes that 'Mindset is Everything'. As long as the heart is happy, nothing will phase you or be able to put you down. That being said, self love is the beginning of a whole new you, and a whole new world. As Mohandas Karamchand Ghandi once said, 'be the change you want to see in the world'. Be happy in today, not in the search for tomorrow.
Sponsors:
Friends & Family
Languages spoken fluently (please include your native language if English is not your native language).
English, Punjabi, Hindi
What are your interests and what do you enjoy doing the most?
Fitness
Sports
Sketching
Dancing
Religions
Acting
Photography
Being photographed
Wellbeing of others
List any special training you have had (music, art, drama, dance, etc.).
Rep softball player
Excited to start training for this amazing Miss Universe Canada Experience
In what sports, if any, have you participated?
Softball
Cricket
Tennis
Badminton
Rugby
Football
Table tennis
Track and field
Soccer
Name one person, other than your parents, who has had the most influence on your life. Why?
My late Grandfather was the one person other than my parents who had the most influence on my life. He is the person who taught me to practice my religion, and also respect other religions, people, traditions and cultures because as he saw it, and as i see it now, the simplest and most effective way to get along with people is to see them as your equals.
What is your proudest personal accomplishment (other than participating in this pageant)?
Other than this pageant, my proudest personal accomplishment in my life was receiving scholarships for softball. Although for personal reasons, I did not move forward with them, the offers made me feel very proud of my hard work.
What is the most interesting or unique thing that has ever happened to you and/or what is the most interesting thing about you?
The most interesting thing about me is that I excel in all types of sports. Im an extremely quick learner and I can catch on to things almost instantly.
What I find most unique about myself is that I think differently than most people I know. I do not fit into stereotypes too well because I am my own character. I often catch people off guard with my reactions to things. I love being different.
I am extremely pleased to be the person I am. I am happy with my character and thats what makes me unique and interesting.
There's a lot about me that you won't find in others.
What is your career ambition and what are you doing or plan to do to accomplish that goal?
My career ambition is Acting. This pageant is my first step towards that ambition. And in May, I will be going to acting school in Toronto.
My back up career ambition is nursing, for which I am currently in school for.
What would be your "dream job" in life?
My dream job is acting.
Are you currently a student?
Yes
If yes, where?
Area of study:
I started off at the University of Windsor for Law. From there I switched my area of study to nursing. I attended Macomb Community college in Michigan for a semester, from where I then came back home to continue in the field of nursing. When I got chosen for this pageant, I saw a window opening for me to chase my dreams. I then applied to acting school for which I auditioned and got in. So starting in May, i will be attending the Toronto Acting school for Film and Television to make my dreams come to life.
Are you currently employed?
Yes
If yes, what is your occupation?
I work at CIBC as a customer service representative.
Describe where you were raised and what your childhood was like.
I was raised in Brampton, Ontario. I have lived in the same house since I was born. Since I was little, my parents have been my biggest support. My grandparents both lived with us since we were very small which is why my sister and I have grown to be proudly attached to our culture. My father has been my best friend as a child, where as my mother has been my emotional balance growing up. My parents and sister have been the three best friends that I've ever known. My father has 6 siblings who all live very close to us. My mother has 4, but they live on the western side of Canada. My cousins, aunts and uncles have been very tightly knit every since I can remember, which is why I can proudly say that more than anything else, I am extremely family oriented. My parents spent a lot of time and effort making our childhood full of happiness. There is absolutely nothing I can do to pay them back, but I can certainly try my best to chase my dreams and make them proud because that is what they raised me so well for.
List any interesting or unusual jobs you may have had.
The very first job I had very nothing unusual, but it was definitely very difficult. I was a recoup worker at a General Mills factory where I had to open pallets of damaged cereal boxes, hand pick the good boxes from the bigger boxes and repack the boxes to send back out to grocery stores. It was not my first option but every job requires hard work. Mindset is everything.
List any volunteering you have done.
Unfortunately, due to me being so involved in sports my whole life, I did not get much time to do any volunteer work. But the little volunteering i did do was at a local sikh temple, cooking food for the daily meals that are served. I do this often.
I also have volunteered at my sister-in-law's optometry clinic where I would file paperwork. But like she always says, I was great at keeping the patients extremely entertained.
What is your most unusual talent?
The only unusual talent I can think of is that I am very strong. For a girl, I have very unusual strength. When it comes to fitness and lifting weights, I can lift very heavy and it has surprised many fitness trainers and many people.
Where is the most interesting place you have been to?
There isn't a single location i can name that has been the most interesting to me. Many places intrigue me. Going to different places of worship are always interesting. Taking walks through nature trails is extremely interesting. I am very open minded so new things are all interesting to see.
What do you hope to be doing in ten years?
In ten years I hope to have become an actress, and done a couple of roles in movies. Maybe be doing something in the film or TV industry.
Is there anything you would like to add that we haven't asked?
I am a very open minded individual. There is so much in life that I want to do. The options are endless in my mind. The career pathos acting that I wish to pursue is not only for the fame, it is for the experience. Through acting and different roles, I would be able to visit different places around the world. I would be able to feel the emotion of different characters; be in the shoes of different characters and be able to grow as an individual by experiencing the different lives people live through those roles. For me, my ambitions hold great importance when it comes to excelling my character. This pageant has opened may closed doors for me and winning this pageant is the door I wish to walk through. This pageant holds some strings to my future and I will do what ever I can to make the best out of it.