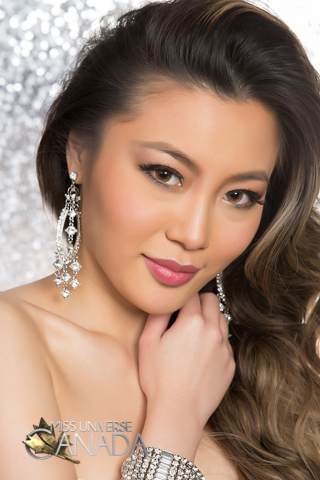 Height: 5'8
Hometown: Toronto, ON
Languages: English
Occupation: Fashion Model, Actress, and Real Estate Investor
Cara Castelli is a fashion model, actress, lifestyle influencer, and founder of Ignite Your Light Canada- a charity dedicated to moving mental health forward in Canada by promoting universal awareness and social inclusion, and holding fundraising events. Currently completing her graduate study in Global Business Management at University of Toronto, Cara aims to become an influential actress, entrepreneur and philanthropist.
Discovered at the age of 7 on a train in Hong Kong, Cara has appeared in numerous advertisements on television, in magazines and newspapers. Over years of modelling, she has travelled extensively around the globe, having modeled for such brands as Roberto Cavalli, Lanvin, Ralph Lauren and DSQUARED2.
At Vancouver Fashion Week F/W 2017, where Cara modeled for international labels, she participated in Be Body Aware Project, alongside Boston Marathon survivor and global amputee rights advocate Adrianne Haslet, to promote body positivity and inclusivity. Not only did the campaign gain extensive recognition from the public, Internet and mass media including Vogue, Teen Vogue, CBC and FASHION Magazine, it was also shared on social media by Kim Kardashian West and Lil Wayne.
On New Year's Eve 2016, Cara was invited as a guest speaker on succeeding in the face of adversity – among some of Hong Kong's government officials – at the New Year Charity Gala held annually in Hong Kong. Philanthropy has always been an important part of Cara's life. She has been actively involved in fundraising and volunteering for charities and organizations such as Canadian Breast Cancer Foundation, Operation Smile Canada, SickKids Foundation and Women's College Hospital.
Having navigated through many life challenges such as self-esteem, body image and mental health, Cara aims to be a role model and goodwill ambassador for causes that are timely and relevant to today's youth. She lives by the principle- "be the light you wish to see in the universe".
Sponsors
Video
Q&A
What are your interests and what do you enjoy doing the most?
My interests are very vast- aerial yoga, tennis, golf, horseback riding, travelling, painting, reading and hiking. Among all, I enjoy aerial yoga, tennis and travelling the most.
Having the habit of meditation every day, I find a sense of clarity and groundedness when combining that with aerial yoga; whereas tennis is my favourite cardiovascular exercise to enhance my metabolism rate.
The world is an open book- through travelling and immersing myself in a living book of infinite wisdom, I have learned to appreciate the essences of different cultures and develop insight into my life.
List any special training you have had (music, art, drama, dance, etc.) 
Theatre, Drama & Performance: 3 years of professional training in acting, vocal, musical dance and screenwriting has equipped me with the essential skill sets to be an all-round performer. I have even produced, written, directed and performed my own play in front of an audience of 500 people.
Dance: My love for dancing started at age 5 with ballet- then expanded into other genres such as ballroom, contemporary, folk dance and Jazz. For 4 consecutive years, I was the principal teen dancer at the internationally acclaimed and award-winning Hong Kong Dance Company- specializing in contemporary and folk dance, after being scouted by the troupe's chairman at a regional competition and winning multiple awards.
Choir: For 3 years I was a part of the internationally renowned Hong Kong Children's Choir, where I performed locally and internationally. I was also a part of my elementary and high school choir.
Oil painting and watercolor painting: My enthusiasm for art has propelled me to be proactively get involved in competitions and won numerous awards since childhood.
In what sports, if any, have you participated?
In high school, I was so determined to achieve a toned physique that I conquered my aquaphobia due to a near drowning incident at age 6, and learned all 4 competitive styles- butterfly, freestyle, breaststroke and backstroke- all in a month- by training daily in the pool. Then I went on to compete regionally as a part of my high school swim team.
Other sports I have been actively involved in include tennis, aerial acrobatics, golf, horseback riding, etc.
Name one person, other than your parents, who has had the most influence on your life. Why? 
Audrey Hepburn has been a source of influence on my life path. Besides being an acclaimed Hollywood icon who had won countless awards- Academy, Emmy, Grammy and Tony Awards, she was also widely praised for her philanthropic efforts as a UNICEF Goodwill Ambassador- in helping the most underprivileged communities globally.
To date, her beauty is still the epitome of class, sophistication and elegance. Her inner beauty shines beyond her external beauty. I believe this kind of beauty is truly captivating and transcending. She has been a huge inspiration in my career endeavors in the limelight, and my philanthropic efforts in serving humanity universally.
What is your proudest personal accomplishment (other than participating in this pageant)? 
Modelling for some of the most distinguished fashion houses such as Roberto Cavalli, Lanvin, Ralph Lauren and DSQARED2 is undoubtedly among my proudest accomplishments. It is with great honour that I had these opportunities that many have dreamt of their entire lifetime.
Being invited as the guest speaker among government officials had also left me speechless, because never had I thought that one day I would be praised as a role model and an inspiration to our generation, let alone speak in front of 500 teens on the same stage as some of the most prominent figures. It was my absolute privilege to share my story and encourage teens to have confidence and resilience in the face of adversity. I believe these are dominant factors for success.
Besides being accepted into a top-ranked graduate school for Global Management, founding my own charitable organization and making an impact to the vulnerable communities has also made my very proud. It allows me to transform my past struggles into new strength, and empower those who feel powerless because of stigma.
What is the most interesting or unique thing that has ever happened to you and/or what is the most interesting thing about you? 
I attribute much of what I have accomplished in life to having hit rock bottom and reinventing myself from it.
As a young model and actress, I was constantly being put in a vulnerable position and facing judgments in the public eye. Struggled with many insecurity issues with my self-esteem, and the tensions amidst my parents' divorce, I stopped seeing any of my friends. For 3 months, I hid myself behind closed doors. When I finally consulted a doctor, he said I had agoraphobia, panic attacks and depression.
Fortunately, I gradually found my way back to happiness and self-love through therapies, meditation and yoga. I learned that true happiness and a sense of self-worth stem from within. Beauty is a state of mind – it's being comfortable in your own skin without the need for external validations. Therefore I founded my charity to shine a light on mental health challenges that our generation is facing, and hope to instill a sense of self-love in them.
What is your career ambition and what are you doing or plan to do to accomplish that goal? 
My career ambition is to be an influential Hollywood icon, a successful serial investor and entrepreneur, and harness my influence to serve humanity, while having the freedom to travel the globe.
Currently, I work closely with an artist manager on bookings and public relations mainly in Canada, New York and Asia. I will be establishing my career in Hollywood by working with a local artist management there.
Additionally, I am launching an ecommerce business selling mental health subscription boxes benefiting mental health initiatives nationwide. Having started my own charity and implemented successful fundraisers and campaigns, I aim to become a TED speaker, and publish a memoir to inspire others with my lived experiences with mental health.
What would be your "dream job" in life?
My dream job would be to become a UN or UNICEF Goodwill Ambassador – to help the most vulnerable communities globally and shine a light on global issues such as mental health, poverty and human trafficking.
I would also love to become an influential Hollywood icon who stars in movies and television series, and produces a reality show that highlights her life- with the intention to draw public attention to philanthropic causes.
Furthermore, I would love to become a prominent serial investor and entrepreneur- with a diverse businesses portfolio that is impactful to humanity, while travelling the world.
Describe where you were raised and what your childhood was like. 
Born in Hong Kong- a cosmopolitan city that is largely influenced by British culture due to colonization, I moved to Canada at a very young age. I couldn't be prouder to call this great country home ever since. Having been living in Toronto primarily, I lived in London for 3 years during my advanced study of Theatre, Drama and Performance.
Since my childhood, manners, art and performing have been instilled in me by my mother. Therefore, I have always had a natural affinity for cultural and artistic endeavors such as dancing, singing and painting; whereas my father would inspire me with his sense of entrepreneurial ambition and grit. As a result, I've always enjoyed being a performer and an achiever growing up.
List any interesting or unusual jobs you may have had. 
I was the guest judge and mentor at the Children Dance Contest held by internationally renowned Hong Kong Dance Company, where I mentored young dancers between 6-12 years old, and picked the top 3 performances among 100 contestants.
I have also been a private dance instructor for a pair of 7-year-old twin sisters. In 2 months, they went from possessing only fundamental dance skills, to being confident in performing a custom contemporary ballet routine- in front of an audience of 1000 people at a talent show.
List any volunteering you have done.
Ignite Your Light Canada - As the founder of the organization, I have led our team in hosting successful fundraisers and campaigns for mental health. Our initiative with Shoppers Drug Mart Run for Women raised close to $1000 for Women's College Hospital's mental health programs.
Be Body Aware™ Project x Vancouver Fashion Week – I joined forces with Boston Marathon bombing survivor Adrianne Haslet and fashion house Lesley Hampton at Vancouver Fashion Week- to shine a light on body positivity and inclusivity. Not only did our campaign gained extensive recognition from the public, the Internet and the press including Teen Vogue, CBC, FASHION Magazine, etc., it was also backed by Kim Kardashian and Lil Wayne.
Operation Smile and Canadian Breast Cancer Foundation – As the co-host and runway model at Sharleez Fashion Show Gala, we teamed up with Canadian fashion houses such as Sharleez Concept, NARCES and LIDIJA to raise funds for Operation Smile and Canadian Breast Cancer Foundation.Other organizations I have worked closely with:
SickKids Foundation
Kids Help Phone
Project Sunshine Canada
Centre for Addiction and Mental Health
Heart and Stroke Foundation
Defeat Depression
What is your most unusual talent?
Empathy. I am able to step into other people's shoes, recognize their feelings and understand things from their perspectives. I believe true leadership is the willingness to place others' needs above your own.
Where is the most interesting place you have been to? 
Paris, the city of love. Wandering the streets of Paris, I could truly feel that "love is in the air"- the exquisite architecture, locals' impeccable style, and most importantly – the open celebration of love.
Lovers displaying their affection to each other, holding and kissing each other in public – it's a reflection of their inclusive and respectful culture regardless of gender, age, sexual orientation, gender identity and expression.
It was thought-provoking to see Parisian's natural sense of self-love and confidence. I believe a just and inclusive community starts with each individual- by having a sense of self-love, you then learn to love and respect others and your surroundings without judgments, in spite of differences.
What do you hope to be doing in ten years? 
In ten years, I see myself as a prominent investor and entrepreneur, Hollywood icon, impactful philanthropist and jet setter.
Besides managing a successful businesses portfolio of restaurants, bars, and e-commerce, I will utilize my resources to influence lives universally – to lead my charitable organization in hosting community programs and campaigns for universal mental health; to be a UN or UNICEF Goodwill Ambassador; and to impact universal issues such as human trafficking and poverty.
I will also be starring in movies and television series, as well as producing a reality show that highlights my lifestyle, with the purpose of drawing public attention to philanthropic causes.
Is there anything you would like to add that we haven't asked?
I would like to express my sincerest gratitude to the Miss Universe Canada organization for giving me an amazing platform to shine a light on universal issues and transform lives. I would also like to extend my utmost appreciation to the outpouring of support from my community, sponsors and family – I wouldn't have done it without them.
It has been my absolute privilege to show the world what the crown truly means to me: being confidently beautiful is much more than skin deep- it is the confidence to embrace your authentic self, the strength to rise above your circumstances, and the sense of purpose that drives you to be the best for your community.
I am thrilled to see what the future holds, and to make our country proud on the world stage!