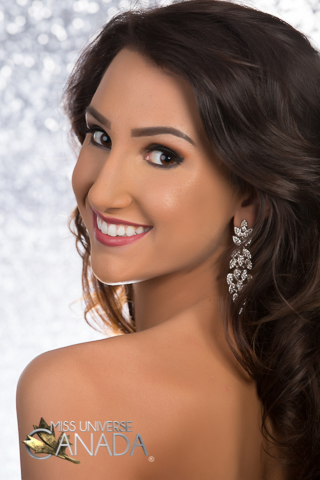 Height: 5'10
Hometown: Prince George, BC
Languages: English
Occupation: Student at College of New Caledonia (Medical- Licensed Practical Nurse)
Emmersun is a 19 year-old woman from Prince George, British Columbia. She is a determined, energetic young woman who strives to be the very best she can possibly be. She is passionate about encouraging other young woman to be strong, and to fight for what they believe in.
Emmersun is full time student at the College of New Caledonia working towards her degree of Practical Nursing. Her goal's are driven by her intense passion towards helping people every day, therefore education in the medical field was something she knew was meant for her. Emmersun enjoys working and is constantly pushing herself to be her very best.
Growing up, Emmersun participated in competitive dance for 5 years achieving many medals, certificates and other awards. Ballet was always her favorite as she enjoyed the elegant nature of it. Competing gave her adrenaline and excitement, but at the end of every competition she was always thankful to have her family and friends supporting her.
Currently, Emmersun is working towards raising understanding for living organ donation in British Columbia, then eventually all of Canada. She hopes to bring "living donors" back into the light, as it is a very uncommon procedure done in her province and can help save several more lives, including her mother who suffers from liver disease and is in dire need of a transplant.
Video
Q&A
What are your interests and what do you enjoy doing the most?
Things I enjoy the most include reading biographies, ballet, and spending time with my family.
List any special training you have had (music, art, drama, dance, etc.)
I danced competitively for 5 years, Ballet was my favourite.
In what sports, if any, have you participated?
Growing up, I participated in dance, and gymnastics.
Name one person, other than your parents, who has had the most influence on your life. Why?
My sister Mercedes, she has always helped me stick up for myself, and inspired me to work towards my nursing degree.
What is your proudest personal accomplishment (other than participating in this pageant)? 
Receiving my acceptance letter into Nursing school.
What is the most interesting or unique thing that has ever happened to you and/or what is the most interesting thing about you?
I can spend countless hours organizing things so that it looks like the way I want.
What is your career ambition and what are you doing or plan to do to accomplish that goal?
To obtain my diploma, I am going to dedicate my time towards my studies and remain organized and confident throughout the whole process.
What would be your "dream job" in life?
To become an official Registered Nurse.
Describe where you were raised and what your childhood was like.
Prince George, British Columbia. My childhood was filled was constant giggles, travelling, and unforgettable memories with my family, every day was always a blast!
List any interesting or unusual jobs you may have had.
I used to work every summer during high school stacking tires and organizing them according to size/type.
List any volunteering you have done.
Childcare-2012-2015
Two Rivers Art Gallery, "Kidz Art Dayz" summer of 2012
What is your most unusual talent?
When I get going on a topic that intrigues me, I speak VERY quickly.
Where is the most interesting place you have been to?
Provence, France.
What do you hope to be doing in ten years?
To be working on the maternity floor at the hospital as a Registered Nurse.
Is there anything you would like to add that we haven't asked?
I am beyond thrilled to be a part of this wonderful experience, and I cannot wait to meet all these new people!