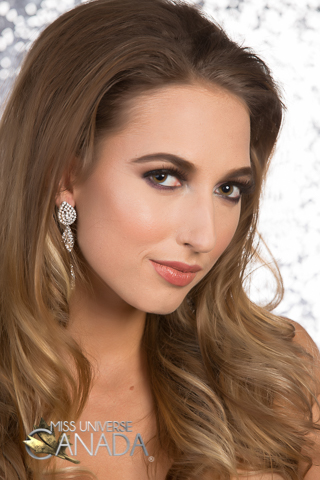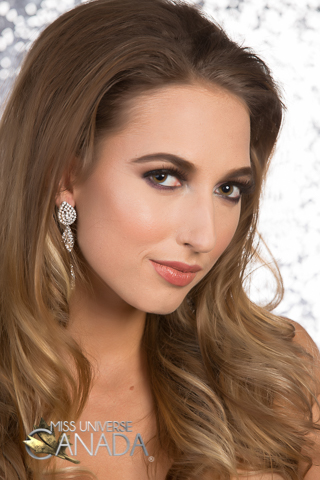 Height: 6'0
Hometown: Langley, BC
Languages: English
Occupation: Student at Trinity Western University (Human Kinetics and Psychology)
Jessica Bailey was born in Vancouver, B.C. but spent a large portion of her childhood traveling, with many years in New Zealand. Her roots have always been planted proudly in Canada, which she loves. Jessica returned to her homeland when she was 10 and immediately was drawn to athletics. Due to her stature, strength, and determination Jessica was a natural athlete. In every sport she was involved in she excelled; including dragon boating, basketball, soccer, track and field, Tae Kwon Do and primarily volleyball. Numerous awards later Jessica is now on scholarship for volleyball at Trinity Western University, a nationally ranked U sport team.
When she's not on the court you may find her in the kitchen as she has studied culinary arts and has experience in the industry. You also may find her traveling on mission's trips as she has been on 3 already to Vanuatu, Albania, and Guatemala. These trips included painting schools and churches, helping out in a hospital, handing out supplies, and teaching children English. Back at home Jessica has volunteered coaching at an after school program called mini diggers, where she is able to give back to the community that she came from.
Due to personal reasons Jessica developed depression and anxiety at the tender age of 10 but with the help of counselling and loved ones, she overcame these speedbumps at the age of 18. She has a heart for the hurting. This inspired her to combine her passions, for sports and her empathy for individuals with mental illness. This gave her a clear vision to strive for a double major in Human Kinetics and Psychology. Jessica hopes to become a Rehabilitation Specialist to help those who have experienced a traumatic accident, event, or injury. She wants to assist them with the mental and physical healing needed after such traumatic events, thus allowing them to conquer setbacks and persevere to achieve their goals. Jessica also hopes to create a nonprofit organization that will give back to society.
Jessica Bailey has a natural stage presence due to her experience in various award winning choirs and bands. She believes that she is a natural advocate. If blessed with the opportunity of wearing the Miss Universe Canada crown, she would use it to its fullest potential. Using the platform to shed light on important issues, such as mental illness and bullying, drawing from her own experiences. She's thankful for those supporting her through this journey and hopes to make them proud.
Sponsors
Customgold Manufacturing Ltd
,
Bella & Wren
,
Dr. Terry Abel
,
StarGarden Corporation
,
Game Ready Fitness
,
Galinis Greek Kouzina & Grill
,
Cole Hergott: NSCA-CPT, FMS-2, Pn1.
, Adrienne Friesen: Spartan Training, Family & Friends
Video
Q&A
What are your interests and what do you enjoy doing the most?
Trying new foods due to my Culinary Arts background
Singing,
Sports of any kind,
Traveling,
Dancing in the mirror,
Learning new skills like guitar,
I might just have a superman collection.
Helping others
List any special training you have had (music, art, drama, dance, etc.) 
I have been a music enthusiast for most of my life. I was a part of various choirs and bands including Vocal jazz, chamber Choir, School Choir, School band and Jazz band (playing trombone.)
I was a part of a culinary arts training program for 3 years. Working in the field.
Was ranked 3rd in New Zealand for taekwondo as a child.
In what sports, if any, have you participated?
I am currently a varsity volleyball player at a nationally top ranked university program: Trinity Western University. I have been playing for 10 years now.
I played all kinds of sports in high school including: Dragon Boating, Soccer, Basketball, Track & Field, and volleyball.
Name one person, other than your parents, who has had the most influence on your life. Why?
My Great-Aunt Doris Bailey, I call her Amma. She is in my opinion the definition of selfless. She spent her life as a missionary in the Indian slums taking care of Dalit orphans. She never married or had children of her own because she was so invested into these orphans lives. I hope my life will have an impact on others as she had on those kids and those who witnessed her work.
What is your proudest personal accomplishment (other than participating in this pageant)?
I'm proud to say I have overcome depression and anxiety. It was a long process but the effort payed off.
What is the most interesting or unique thing that has ever happened to you and/or what is the most interesting thing about you?
I was on the hero team, as a special abilities extra, in the upcoming film called "Live Like Line" Starring Helen Hunt.
What is your career ambition and what are you doing or plan to do to accomplish that goal?
I hope to become a rehabilitation specialist for individuals who have suffered from severe accidents or injuries. Helping them with the mental and physical trauma, leading them to a full and speedy recovery.
What would be your "dream job" in life?
My dream job would be a food journalist. Being paid to travel the world and eat sounds very ideal.
Describe where you were raised and what your childhood was like.
I was born in Canada but when I was 2 my family began traveling. A majority of that time was spent in New Plymouth, New Zealand. I returned to Canada when I was ten, which resulted in a slight culture shock. I'm the youngest of four and have three step siblings, which makes for a big family. My father and mother are divorced and my father along with two of my siblings still live in New Zealand, but even though my family is spread wide across the world, we are all close in heart.
List any interesting or unusual jobs you may have had.
While working in a kitchen on Canada day, I had to shuck over 200 oysters in one day.
List any volunteering you have done.
Meals On Wheels: Which brought left over food from stores to welfare families.
3 Foreign aid trips: Including Guatemala, Albania, and Vanuatu. Helping paint schools, in the hospitals, bring supplies, lead church services, and teach English.
Mini diggers: A volleyball after school program for children ages 7-10.
Blood Donor: Her first donation was on her 17th birthday.
Covenant House Vancouver: Provides services and support to help street youth aged 16-24 find healthy, independent futures off the streets.
For her 19th Birthday, instead of having a party, she cooked meals and gave it out to the homeless including her birthday cake.
What is your most unusual talent?
I'm able to fit my arms around my body without letting go.
Where is the most interesting place you have been to?
While traveling through Vanuatu with my father and helping out in the hospitals. I was brought up to the rim of a volcano while it was exploding onto the other side.
What do you hope to be doing in ten years?
I hope to have my own practice as a physiotherapist and to have a family.