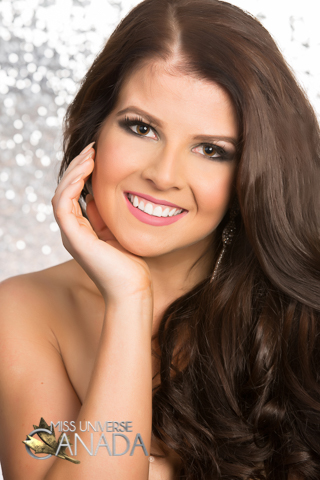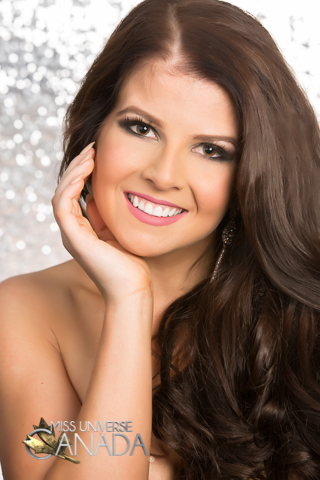 Height: 5'5
Hometown: Burlington, ON
Languages: English, Polish
Occupation: Student at McMaster University (Materials Engineering and Co-op, with a specialization in Electrical Materials)
Katherine was born in Hamilton and raised in Burlington, Ontario, in a Polish household. Having already completed a B.Sc in Life Sciences from McMaster University, she is currently pursuing a B.Eng in Materials Engineering & Co-op from the same institution. It is her hope to someday obtain her professional engineering license (P.Eng) and work as a certified engineer.
Her parents emigrated from Poland for a better life for themselves and for their children. As first generation Canadians, Katherine and her family have experienced first-hand the struggles that come with immigration. She is thankful for these hardships however because of what she has learned from them. From her parents and from living in such an amazing country like Canada, with its boundless opportunities, she has learned that you can achieve anything you set your mind to if you work hard enough.
In her spare time she loves to bake, and leads a healthy and active lifestyle around her intense school schedule. She loves to run in particular (she runs a minimum of 5km a week, oftentimes more!) and lifts weights four to five times a week.
She originally applied for Miss Universe Canada in 2016 because she felt it would be above all else a fun and rewarding experience – and it was! Not only did she gain a lot from the experience personally, but she lost 40lbs, healthily, over the course of 8 months with steady, hard work. She unfortunately had to drop out a month before the competition because she was diagnosed with rheumatoid arthritis and systemic lupus erythematosus, chronic autoimmune diseases that target joints, connective tissues and organs. It was a difficult time for her in the months that followed to regain her health, but she took this as yet another obstacle that she could overcome. She decided to pursue another lifelong dream in this time, which was to compete in a triathlon (while still battling lupus and arthritis) and can now proudly call herself a triathlete! It is now her ambition to raise awareness around these diseases. Additionally she wants to show everyone through this experience that we should not limit ourselves, that we can overcome anything with hard work and perseverance, and that health and taking care of one's body properly should always be a top priority in life.
Miss Universe Canada is very different from anything she has ever pursued in her life, and she is enjoying the process immensely. She also gravitated towards this experience for the opportunity to give back and raise awareness around many causes that she is passionate about. She particularly enjoys participating in charity runs. She is also very passionate in her advocacy towards mental health as she has struggled with anxiety and depression in the past. Additionally, as a woman, she wants to be a role model for young girls. She wants young women to see that beauty queens can also be engineers.
Being Miss Universe Canada would not only be an incredible platform to advocate for all of the causes that she is passionate about, but she knows she would do an outstanding job representing this amazing country. She is ready to take on that responsibility.
Sponsors
Video
Q&A
What are your interests and what do you enjoy doing the most?
I am deeply passionate about singing and baking – if I was not in engineering I'd be pursuing either of these two as careers.
I am also passionate about health and fitness, even more after being diagnosed with autoimmune diseases which rely heavily on how one takes care of themselves. I really love running (I run a minimum of 5km every week!), and enjoy lifting now as well, and plan on competing in more triathlons in the future.
If I have spare time I enjoy painting (with acrylics), drawing portraits, and playing video games. I love to read and I like photography and videography.
List any special training you have had (music, art, drama, dance, etc.) 
I was trained classically on piano for eight years
I have received a few months of vocal lessons
I was a part of the McMaster Engineering Musical for two years, where we sang, acted and danced at bi-weekly rehearsals (it's the best, you should come see it!)
I took art throughout high school
In what sports, if any, have you participated?
In elementary school I was on cross country, track, and volleyball. In high school I played field hockey.
Name one person, other than your parents, who has had the most influence on your life. Why?
My older brother, Paul, has probably had the most influence on my life. He was always gently prodding me to pursue a career in engineering, being a civil engineer himself. After I completed my bachelors of science degree I finally took his advice and enrolled in engineering, and I am so glad I did. Engineering, in all of its facets, has become a central part of my lifestyle; the community, the efficient and problem-solving approach to life, the drive, the career prospects, and all the challenges that I still face as a student and will continue to face throughout my career. Engineering has made me a better and tougher version of myself, in all respects, through all of its hurdles. I have my brother to thank for that.
What is your proudest personal accomplishment (other than participating in this pageant)? 
I have two main recent accomplishments that come to mind. The first is having competed in a triathlon last summer while battling lupus and arthritis. My goal was not necessarily to place but to not stop once during the race, and I did just that. I am looking forward to competing in more triathlons and marathons in the future after this competition.
The second accomplishment is qualifying to go on an exchange program abroad. In my first and second years of engineering I was very interested in an exchange to Grenoble, France, offered by the materials engineering department at my school. It was my dream to travel, conduct research and study abroad. I was also in love with France and its culture, so this opportunity seemed ideal for me.
Unfortunately after my first year I did not meet the cut-off average required to go. I was not discouraged however, and decided to speak with the organizers of the exchange. I wrote a letter outlining why I felt I was a perfect candidate for this exchange, and how determined I was to work hard to raise my average throughout my second year.
To my delight they agreed to reassess my application after second year first semester, and would allow me to go if I met the cut-off average in that semester.
That was the first time in my life where I worked at something that hard for so long, and stayed as consistent as I did. I stayed in the library almost every night until it closed, studying and reviewing to ensure I fully understood as much information as I could retain for all of my classes. As you might have guessed by the tone of this story – I made it! I worked very hard and accomplished my goal! I went to France in May of 2015. It was an incredible experience, both professionally and personally.
I believe that it was this experience that helped me push myself physically for the Miss Universe Canada 2016 and now 2017 competitions. Anything is possible with hard work and determination.
(Thank you Dr. Zurob for believing in me, and giving me the chance to prove myself).
What is the most interesting or unique thing that has ever happened to you and/or what is the most interesting thing about you? 
The most interesting thing that has ever happened to me was when I packed my bags and moved halfway across the world by myself. I travelled to a place that was totally unfamiliar to me or anyone I knew, all in pursuit of a dream I had of myself living in France. It was scary at first, but I grew so much from that experience and gained a sense of independence that I could not have gained had I stayed in Canada. I will always be grateful for that experience.
What is your career ambition and what are you doing or plan to do to accomplish that goal? 
As a Materials Engineering student at McMaster University I have various industries that I am eligible to pursue once I graduate. Those of particular interest to me are either working in failure analysis as a forensics engineer, a consulting position as a materials engineer, the aerospace industry, or working with semi-conductors.
I am currently on a 16-month internship as a Junior Engineer, ending in August 2017. It is my hope that this experience will help me further broaden my horizons for after graduation.
What would be your "dream job" in life?
Miss Universe, of course! It is the perfect blend of advocacy and giving back, taking care of yourself, and responsibility.
Describe where you were raised and what your childhood was like.
I was raised in the wholesome city of Burlington, Ontario.
My family and I lived and continue to live modestly. As first generation Canadians, to say that my family and I have seen hard-times would be an understatement. Through these hardships though I have learned an immense appreciation and gratitude for the things that matter; family and love, a roof over my head, food on the table, and clothes on my back. I've learned that your character and perseverance can take you far, and that you can never go wrong with kindness. My parents were always a source of love and support for me, and continue to be that to this day. They are my examples of hard-work.
As a child I gravitated towards my studies and focused on my future. I enjoyed playing outside with my older brothers and younger sister as well as more introverted activities, like reading and drawing.
My family did not have the money to afford luxurious vacations in the summers, so we oftentimes went to local parks to picnic with homemade lunches prepared by my mom. We also drove to nearby waterparks, or drove up north and rented cottages. At the cottages we would spend the day swimming in the lake, or go fishing, and by night we would roast hot dogs and marshmallows over a crackling fire, and play card games. Those summers are some of my best memories.
List any interesting or unusual jobs you may have had. 
Baker/chef
Cake decorator
Interning for a transmission electron microscope project
Teaching assistant
Junior Engineering Specialist
List any volunteering you have done.
Shinerama (Cystic Fibrosis Canada)
Defeat Depression runs
Advocate for mental health services on my university campus, where I do bi-annual guest lectures for the 'Abnormal Psychology' class, as well as additional talks at various events throughout the year
Canadian Foundation for AIDS Research (CANFAR) – McMaster Chapter
Volunteered at local hospital in Burlington in the emergency ward as a liaison between patients and families
Operation Smile
Lupus Canada
Around the Bay Road Race – 10km Relay for St. Joseph's Healthcare Hamilton
What is your most unusual talent?
I'm a good singer!
Where is the most interesting place you have been to?
Monte Carlo, Monaco!
What do you hope to be doing in ten years?
I generally don't plan my life out so far in advance – I just want to be doing whatever makes me happy, and I want to stay healthy above all else. I would like my lupus to go into remission, if possible, but that is unfortunately not entirely up to me.
I'll see what opportunities present themselves, and continue working hard towards whatever goals I set for myself. Life is too unpredictable to plan out sometimes. Everything can change overnight.
Is there anything you would like to add that we haven't asked?
I'm ready to take on the honour and responsibility of Miss Universe Canada. I'm ready to take on the expectations and challenges that come with having a national title. I want to make Canada proud! Thank you everyone for reading, and thank you Beauties of Canada for this opportunity! I can't wait for pageant week!