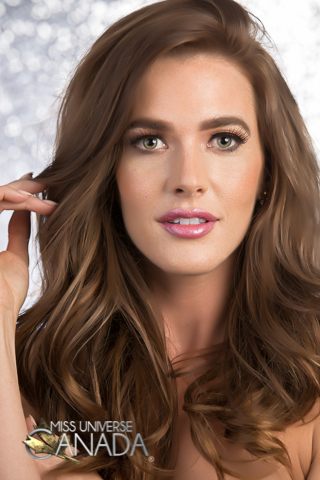 Height: 5'7
Hometown: Wetaskiwin, AB
Languages: English, Intermediate Spanish
Occupation: Actor
Kathryn Kohut is a confident, driven and ambitious woman from Wetaskiwin, Alberta. Entering the construction industry at an early age, her ambition and work ethic brought her to the top quickly, earning her awards for her efforts within her company. While her work in construction was fulfilling and challenging she always had a desire deep down to try her hand in the film industry – with her interest focused on acting. Deciding she needed to explore and follow her true passion wholeheartedly, she made the move to none other than New York City, to study at the prestigious Lee Strasberg Theatre and Film Institute. After completion of her term in NYC she made the move to Toronto where she currently resides as a working Actor.
Kathryn's core values include family, community, commitment and hard work. Volunteering has always been an important part of her life, and she has worked with charity organizations internationally as well as in Canada.
Kathryn has a strong love and passion for her family and friends, animals and sports. She loves a challenge, loves to laugh and has a great sense of humor. One of her favorite quotes by Jackson Brown Jr. is "In the confrontation between the stream and the rock, the stream always wins, not through strength but by perseverance." It reminds her to never give up when the times get tough. She is a generous young woman who believes that having motivation, commitment and perseverance is essential to achieving one's goals.
Sponsors
One Free World International, Mint Extensions, NARCES Dresses, Family and Friends
Video
Q&A
What are your interests and what do you enjoy doing the most?
My biggest passion at this time in my life is Acting. I love breaking down scripts and building great stories and characters.
Through my interest and love of travel, I have learned so many important things, not only about myself but also about the culture of others and how they live their lives. It has made me a more well-rounded person as a result.
Some of my other favorite pastimes are horseback riding and long distance running. I have an appreciation for fashion, I love reading, writing and I enjoy playing chess.
List any special training you have had (music, art, drama, dance, etc.) 
Acting – Lee Strasberg Theatre and Film Institute, NYC
Dance – Broadway Dance Center, NYC
Comedic Improv – Second City, Toronto
Modelling
Horseback riding
Long distance running
Piano
In what sports, if any, have you participated?
Long distance running
Horseback riding
Dance
Basketball
Gymnastics
Swimming
Name one person, other than your parents, who has had the most influence on your life. Why? 
My grandparents have always had a strong positive influence on my life. They have always had my best interests at heart and have really helped me become the confident and kind woman I am today. Some of my earliest memories are of the many stories that my grandparents used to tell my sister and I. They were always stories that had a great lesson to be taken away.
What is your proudest personal accomplishment (other than participating in this pageant)? 
The day I moved to New York city to follow my dream of Acting is one of my proudest accomplishments thus far in my life. Making the decision to change my life completely, and to go for what I truly want took a lot of courage, bravery and dedication. I have now completed training at one of the best schools in the world for Acting and it has opened doors for me that I never could have imagined. I met the most wonderful people and learned many valuable lessons.
What is the most interesting or unique thing that has ever happened to you and/or what is the most interesting thing about you?
Something interesting and unique about me is that I can weld. I come from a family of pipeliners and before boarding the plane to New York, I worked for one of the largest construction companies in Canada.
What is your career ambition and what are you doing or plan to do to accomplish that goal? 
My career ambition is to eventually reach a place in my work with Acting that would allow/require me to work in various places all around the world. Training in New York City gave me great insight and helped play a big part in the success I am having now. I know that continuing my education will only help me move forward, therefore I am currently studying here in Toronto as well. I work to be better at my craft almost every day, with hard work, training, consistency and a lot of practice.
What would be your "dream job" in life?
I am currently on the path to my dream job! I truly want to be an inspiration to others and lead by example. My dream job includes lots of travel and meeting new people – I know that the path I am on now will allow me to do these things if I just keep working hard and believing!
Describe where you were raised and what your childhood was like.
I was raised in the small city of Wetaskiwin, Alberta where I learned to appreciate the hard work that people put into their community, and the teamwork it takes to keep it growing and successful.
I am so fortunate to have the family that I have. I was raised to always be kind, respectful and considerate of others in order to gain wisdom. My family stressed the importance of education, which taught me to value my schooling and training, to study hard, and to appreciate my teachers. My mother instilled in me to remember that 'you are who your friends are' and to surround myself with positive and successful people.
List any interesting or unusual jobs you may have had. 
An interesting job that I had was being a welder's apprentice when I first started my career in the construction industry. Looking back, I am so thankful for this job because not only did it teach me hard work, but I got to spend time with my grandfather and work with him before he passed away. I also had the privilege of working beside my father, who helped teach me about the trades and also many valuable life lessons.
List any volunteering you have done.
Costa Rica – I volunteered in a community center, a woman's shelter and also a dog shelter. I helped teach English classes and worked with children of all ages. I was fortunate to become part of several construction projects in which we helped repair and rebuild houses for some grateful families in very underprivileged areas. The experience was beautiful and humbling and it is one that I will never forget.
Nicaragua – I had the opportunity to travel to Nicaragua and work directly with Operation Smile and SOS Children's Villages. Getting to witness the surgeries and the transformations happen right before my eyes was so beautiful and also life changing.
Saskatchewan – I helped raise $8,600 for the Rosetown Youth Center and also spent time volunteering at the local medical clinic working with senior citizens.
Alberta – I have done canvassing for the Heart and Stroke Foundation and spent time volunteering at the local animal clinic.
What is your most unusual talent?
An unusual talent that I have is being able to catwalk a dirt bike. Growing up I spent a lot of time riding dirt bikes on farms and at motocross tracks with friends.
Where is the most interesting place you have been to? 
I am fortunate that I have been able to travel to many interesting places thus far, but one of the most interesting for me was Thailand. Everything from the Grand Temples to the local markets were incredible and the people were truly kind and welcoming.
What do you hope to be doing in ten years? 
In ten years I hope to still be continuing my travels, and I hope I would be seeing the world as a successful woman within the film industry. I believe that creating your own work within the TV/Film industry is important, so I hope that within ten years I would have several of my own projects completed. I also hope that I will be inspiring other young women around the world to follow their dreams too.
Is there anything you would like to add that we haven't asked?
I am thankful for the opportunity to participate in this year's Miss Universe Canada competition. I believe in seizing the opportunities that come our way in life, as we never know what doors they may open. I truly wish to help and inspire others.