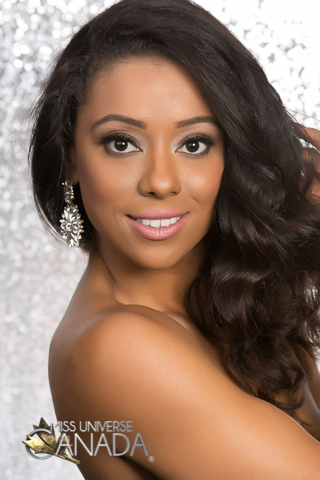 Height: 5'9
Hometown: Hamilton, ON
Languages: English
Occupation: Customer Service. Part-time Model.
Kaylee Christine is a smart, confident, energetic, and independent young woman that perseveres through everything. She's had job experience in the health and fashion industries giving her current insight in today's good practices and trends. Clearly focused in body, spirit, mind, and community she embraces the opportunity to share the knowledge and experiences she has had.
Just recently graduated from Mohawk College's, General Art's and Science program. She plans to use what she has learned to work for herself on her own endeavors in the future. With a strong passion for nutrition and fitness, she stays active and believes that it is very important to do so when living a healthy lifestyle.
Born and raised in Hamilton, Ont. Kaylee spent most of her childhood with her single mother who raised her and her brother, while visiting her dad on the weekends. Although not having much, her mother insured they were always happy. This has made her appreciate everything life has to give, no matter how small it may seem. She believes that no matter what obstacles life presents you, there is a way to get over and past it. This may not be the first time, or even the second, but if you make a plan and follow your dreams you can accomplish anything.
Kaylee is the founder and organizer of Hamilton Environmental Week (HEW). It's a non-profit organization based in Hamilton that focuses on educating the community on how they can reduce their carbon footprint, connect, and work together to help save the environment. This year will be the second annual HEW which takes place in June.
Kaylee has been honored to receive three national titles, a regional title, as well as taken home special awards in pageantry since 2011. The most memorable being in 2013 representing Canada on the international stage, as well as in 2014 representing St Vincent and the Grenadines. Now she looks forward to being able to represent Canada on the international stage once more.
Sponsors
D.E.M Studios Hair
,
True Hamiltonion
,
Kings and Queens Gallery Lounge
,
Venture Homes
,
Hamilton Fashion Week
, Me Boutique – Jackson Square,
Tracie's Place
,
Kurtis Herve Photography
,
Rachael Warner
,
Hey Hey and Co
, 13th Frame Photography, Family & Friends
Video
Q&A
What are your interests and what do you enjoy doing the most?
I enjoy so many different things it's hard to choose what I enjoy the most; but I truly love learning new things. It could be a new skill, or something from an experience. I think it's important to broaden your mind and constantly expand as an individual. I enjoy playing new songs on the piano. I am also currently learning the guitar! It's important for me to stay in touch with my creative side. I feel my greatest learning experiences have been from traveling. Getting over your fears and pushing your own boundaries is exciting and shows the strength you have inside you.
List any special training you have had (music, art, drama, dance, etc.) 
I started tap and jazz at the age of 2 along with gymnastics. I danced until I was 14 then I began power cheerleading, which I continued until the end of my high school years. Throughout and after secondary school, I was also involved in theatre.
In what sports, if any, have you participated?
Throughout high school I participated in track and field, and power cheerleading.
Name one person, other than your parents, who has had the most influence on your life. Why?
I would have to say myself. That is because in my hardest moments when I needed strength, I had to dig deep to find it within. With self-discipline I was able to push myself to accomplish my goals. I always had guidance, but always had to find my own way. I am proud of the fact that I have reached where I am today because of my hard work and perseverance.
What is your proudest personal accomplishment (other than participating in this pageant)? 
My proudest accomplishment is when I set goals and figure out how to obtain them. Although you don't always succeed at first you learn from your failures and build from it.
What is the most interesting or unique thing that has ever happened to you and/or what is the most interesting thing about you? 
The most interesting thing about me is how quickly I am able to pick up and adapt to new things. I only need to be shown something once maybe twice for me to get the hang of it.
What is your career ambition and what are you doing or plan to do to accomplish that goal? 
My career ambition is to work for myself doing what I love. I am currently making marketing campaign and finalizing licenses to accomplish that. I can't tell you what it is yet but I am very excited!!!
What would be your "dream job" in life?
My dream job would be to spread love and joy through music. If I could wake up tomorrow doing what I would love I would become a singer/performer. I love to sing, play the piano, and entertain. My whole life I have always been musically inclined.
Describe where you were raised and what your childhood was like.
I was born and raised in Hamilton, Ontario. My childhood was pretty normal besides my mother having my brother and I at a young age. So everything wasn't always easy. I learned to always appreciate what I have. Which made me the strong independent women I am today.
List any interesting or unusual jobs you may have had. 
Some interesting jobs I have had would be from modeling, you never really know how you might be dressed up for a show.
List any volunteering you have done.
Camp Jumoke, walkathon & bowlathon 2013
AGM Fine Art Auction 2014
Diversity Expo 2014, 2015
Transformation Awards: 2014, 2015
Glamour in the Hammer: 2015, 2016, 2017
WWF Shoreline Cleanup: 2016
Team up to Clean up: 2016, 2017
What is your most unusual talent?
It would probably be that I can fall asleep anywhere. There can be music playing, people talking, or I can be sitting up in a chair. It doesn't matter I will fall asleep.
Where is the most interesting place you have been to?
The most interesting place I have been to so far was Thailand. It was breathtaking, the landscapes, the architecture, the food, and the people; absolutely everything was amazing.
What do you hope to be doing in ten years?
In 10 years I hope to have travelled, be working for myself, and happy with my own family. One of the most exciting parts of life is not knowing what might happen in between now and then. Knowing you have set yourself goals and created a plan to achieve them you just need to enjoy everything that happens.