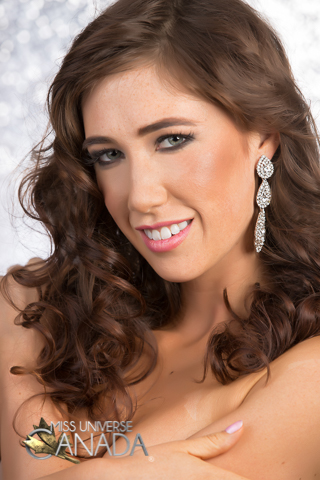 Height: 5'9
Hometown: Toronto, ON
Languages: English, French
Occupation: Student at Canada's National Ballet School (Teacher Training Program)
Keleigh McCall was raised in Caledon, the greenest town in Ontario. She moved from Caledon to Toronto in 2015 to study full time at Canada's National Ballet School in the Teacher Training Program. She is a passionate and dedicated teacher. She has the privilege to inspire dancers across Ontario with her teaching, including students at Canada's National Ballet School. It brings her joy to share her talents with students of all ages.
Keleigh is a gifted performer. She is creative, thoughtful, and hard working which has achieved a high level of skill in many dance forms as well as acting and public speaking. The dance styles that Keleigh has studied include ballet, jazz, acrobatics, urban dance, modern, folk dancing, and contemporary.
Inspired by her desire to achieve excellence in dance, Keleigh discovered a love for fitness, nutrition and meditation. She advocates for exercise, healthy eating, self love and positivity. She is a high energy individual. She is often embracing new projects and opportunities. Recently, she has turned her attention to eco-friendly initiatives. Keleigh is aiming to become waste free and she embraces a plant based diet.
Keleigh's ambition is to dedicate her life to creating art and to advocating for arts education.
Keleigh is a dedicated performer and public speaker. At 15 years old, Keleigh organized an overnight Relay for Life at her secondary school. The event was extremely successful and she continued to spearhead the project for three consecutive years. Collectively, the events raised over $70 000 for the Canadian Cancer Society. In addition to her charity work, Keleigh was the student council president, and she participated in many extracurricular activities including theatre productions, an intensive after school dance program, and peer mentors. Keleigh also attained her bilingual certificate in the Extended French Program, a SHSM certificate in Arts and Culture, and she achieved honour roll for four consecutive years.
Keleigh graciously thanks her friends, her family and her community for their endless support in all of her endeavours.
Video
Q&A
What are your interests and what do you enjoy doing the most?
The Arts: dancing, singing, acting, writing, reading, listening to music, attending live performances.
Also athletics: I run, I play tennis, I ride horses, I swim, I cycle, I do yoga/pilates, I participate in strength training
I love to be social and enjoy time with my friends and family
I have recently began a blog and a vlog. I am enjoying the process of teaching myself how to film, edit and produce content. I have enjoyed learning to create my own website.
I love to cook, to shop at farmers markets and specialty stores such as the Saint Lawrence Market in Toronto and Rock Garden Farms in Caledon East. I love to relax and enjoy outdoor space, at the many conservation parks in the GTA and camping.
I most enjoy social interactions and connecting with likeminded people. I love to learn of others viewpoints and to share my own experiences. Collaborating with other minds is incredibly stimulating and rejuvenating for me.
List any special training you have had (music, art, drama, dance, etc.) 
I have received a high level of training in many dance forms including ballet, national folk dancing, acrobatics, contemporary, hip hop and jazz. I have received a high level of training in classical music, music history and music as it relates to dance. I am a novice singer, with a strong background in music.
I have studied drama for the stage for many years. I have particular experience in musical theatre and improvisation.
In what sports, if any, have you participated?
I have participated in long distance running, cross country, track and field, soccer, horse back riding, cheerleading, ice skating, and gymnastics.
Name one person, other than your parents, who has had the most influence on your life. Why? 
I have been blessed to have teachers that were supportive and well educated. In particular, when I arrived at Canada's National Ballet School I had the privilege to study under a passionate teacher, Marq Frerichs. He has become a close mentor to me and he has been significant in my development as a dancer and as a teacher. Furthermore, he is constantly inspiring me to explore my creative side more deeply and he is very supportive in my endeavours to accomplish all of my dreams. He is a person who has experienced tribulations during his life, yet he has persevered and through his own diligence and persistence, he has achieved success as a dancer, and a teacher in my field. He is open about his philosophies in life and in dance. He has guided me to becoming a more confident and prepared young woman beyond the dance studio.
What is your proudest personal accomplishment (other than participating in this pageant)? 
My most proud accomplishment to date is having the courage to pursue a career in the performing arts. I left the prestigious institution of Queen's University after one year of study to audition for Canada's National Ballet School. I listened to the instincts that told me that I had the potential to become a successful performing artist and dance educator. My instincts have proven to be correct. I find fulfillment and inspiration is never-ending in my work and I am constantly discovering new challenges that entice me. I have had the opportunity to build a community of likeminded individuals and I have exceeded my earlier expectations of what my body was able to achieve.
What is the most interesting or unique thing that has ever happened to you and/or what is the most interesting thing about you? 
I think an interesting aspect to my life is my devotion to holistic nutrition. I am an advocate for holistic health, which is in essence, health for the body, the mind, and for the spirit. I feel an important component of this is a person's to connection to the food that fuels us. I advocate for eating a sustainable diet which is largely made up of plants, legumes, grains and fresh herbs. I diligently inspire others without shaming the nutrition habits of other people. It is interesting that I came into this lifestyle through my own exploration. As a young person I was thoughtless regarding my relationship to food. As a teenager I began to connect my consistency in taking care of my body to increased mental and emotional wellbeing. I continue to support others in their journey of self-care, particularly in the aspects of empowerment, nutrition, sleep, exercise and self-love.
What is your career ambition and what are you doing or plan to do to accomplish that goal? 
My career ambition is to combine my skill for organizing events and teams with my love for performing. I aim to direct my energy towards passion projects like community integration, choreographing, directing feature lengths works for the stage and for film as well as performing. Currently, I am producing, directing and choreographing a series of concept videos featuring Toronto based dancers. Bringing together teams of artists has proven to be a rewarding challenge.
What would be your "dream job" in life?
My dream job is to balance a variety of my interests including directing, performing, public speaking and writing to be able to present content that is meaningful in an engaging way. I feel that the art is an expressive platform for social, political or entertaining messages to be shared and I dream of creating a network and reputation for myself that allows me to be as versatile in my career as I am in my life.
Describe where you were raised and what your childhood was like. 
I was raised in Caledon East, which is a small community that has an abundance of green space. Efforts have been made by the town to conserve the natural beauty of the forests, the fresh rivers and streams and the other natural beauties of Caledon. I have 2 sisters: I am the middle child. I am so grateful to have a deep connection with my two sisters whom I consider to be my best friends. My mother and father have raised us to value education and to work veraciously to achieve our goals. I spent my childhood participating in a variety of extra curricular activities including gymnastics, soccer, choir, and dance. When I was not actively participating in these activities, I often was supporting my sisters in their activities, or I was spending time with my friends and family. I was an avid reader. It was common for me to be carrying a book under my arm seeking any spare moment to read. I am very grateful for my supportive family who have encouraged me to strive for excellence in all areas of my life.
List any interesting or unusual jobs you may have had. 
 I have had a variety of jobs from which I have gained diverse experience. I feel that my most interesting job is my current career- as a dance educator. I feel so privileged to educate adults and children about the history of performing and dance as a means of expression. I prioritize forming strong emotional connections to my students, and I am passionate about instilling in them, virtues that foster success beyond the dance studio.
List any volunteering you have done.
I am currently an active volunteer in the community of Toronto. I have participated in the community outreach program Sharing Dance in June 2017 and June 2016. I volunteer each week at Canada's National Ballet school, assisting the part time students in their performances and classes. I have had the privilege to volunteer during Dancing With Parkinson's classes as well, when my school schedule allows. Previously, I was a leader in my community of Caledon, Ontario. I organized three Relay for Life Events, which raised a collective total that exceeded $70 000. I was the leader of this project which involved many fundraisers leading up to the event. I simultaneously organized a variety of fundraising events for my high school Robert F Hall including variety shows, spirit days, outdoor activity days and walk-a-thons. I was a leader on my school's student council for four years.
What is your most unusual talent?
I am a well rounded artist, acrobat, writer, model and vlogger. I feel that my artistic explorations thus far have led me to discover my truly unique quality: I am highly socially intelligent and I am highly proficient at communicating with diverse groups of people. I am well able to articulate my ideas, while adapting the delivery of my ideas to be most relevant to any target audience.
Where is the most interesting place you have been to? 
I find that eclectic gatherings of people are most interesting to me. When groups of people come together to accomplish a shared goal, I am very intrigued. For this reason, I feel that all artistic collaborations interest me including the International Assembly that was held at Canada's National Ballet School in May 2017, and every opportunity that I have to be able to work with artists on projects for stage, for film or for growth.
It is for this reason that I sincerely enjoy conferences and symposiums. I had the opportunity to attend a symposium in November 2016 that received grants from a variety of Canadian Medical Associations. The symposium was bringing together individuals from across Canada who were doing research based studies and work on integrating health care, education and dance. I had the opportunity to learn from very innovative, knowledgable researchers including a woman who teaches dance in women's penitentiary to help patients sort through PTSD and a man who teaches dance to blind children to help them become more connected to their bodies'.
The coming together of minds and projects is inspiring and it brings passionate energy to the world. Group dynamics are extremely fascinating to me, and it is satisfying to enjoy the final product of collaborations.
What do you hope to be doing in ten years?
I hope in ten years to have seen many parts of the world because I intend to learn about other cultures and customs and to allow them to shape my perspective. I hope to be integrating my desire to travel with my passion for sharing the arts. My ultimate goal is to use the arts as a platform for education. Lessons in all subjects can be presented in engaging, memorable ways with creative movement. I have strong views on minimizing our waste to improve the environment, on political movements that need to be taken to ensure that all people are given equal opportunities, on education, on mental health and on community. It is my intention to become a modern day Sergei Diaghilev and to use my power to bring together the greatest authors, teachers, artists, political activists and other successful people in their respective fields. By bringing together eclectic teams of highly skilled and open minded persons, ground breaking art can be created.
Is there anything you would like to add that we haven't asked?
I would like to add why I feel that I will be an excellent candidate for Miss Universe. As a teenager I had endless motivation and I was working on philanthropic projects round the clock. When I graduated high school, I took time away from committee oriented projects to explore my place within this world and to decide what was truly most important in my eyes. I experimented with my social groups and with my daily routines and I feel that through these experiences, I have attained a maturity that is rare for my age.
I currently attend Canada's National Ballet School, which is an inspiring institution that places immense amounts of pressure on students to achieve excellence. In order to succeed in the world of classical dance, one most attain a high level of artistry, expressiveness, intellectualism, physicality and deportment. I have been shaped by my experiences and I feel that I will be a relatable candidate to the diverse audiences of Miss Universe.
Additionally, my time at the school has given me the opportunity to study the history, cultures and folk customs of many countries. This opportunity has fostered my inquisitiveness and my eagerness to learn more and to celebrate the diversity of our world. I am fortunate to have the opportunity to work every day with artists who originally were living in Brazil, Russia, Western Europe, the United States of America, Japan, China and Singapore. As Canada's representative at Miss Universe, it is imperative to embody Canadian culture: which ultimately is one of acceptance, understanding, and celebration. Over 200 languages are spoken in Canada, over 18 religions are practised. We open our country's doors to people from all over the world and invite them to make Canada their home. Canadians representing our country must embody this aspect of our culture, especially at an international event such as Miss Universe.