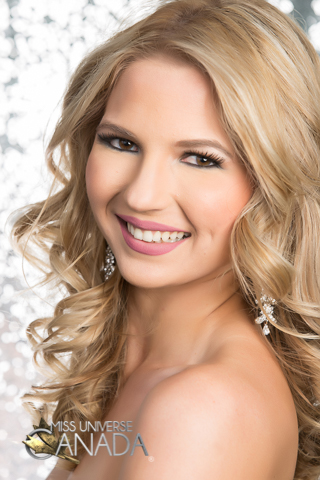 Height: 5'8
Hometown: Toronto, ON
Languages: English, Spanish
Occupation: Digital Campaign Manager
From multi-media marketing to professional modeling, Maggie McTavish is a young entrepreneur of numerous talents. Maggie was born in Montreal, Quebec, raised in Panama City, Panama, and is now living in Toronto, Ontario, executing a successful career in digital marketing.
Growing up in a multicultural environment and constantly traveling between Canada and Panama, Maggie was perfectly bilingual in English and Spanish by the age of three. By age seven, she played piano, and was involved in theatrical and dancing performances.
It was this love for all things culture and art that lead her to acting and modeling at age 14. She covered her first national modeling ad campaign at age 16, and hosted a national fashion TV show at 19 — Maggie was quickly climbing to the top of the Panamanian promotions scene.
She participated in numerous national and international runway shows, ad campaigns, TV commercials with brands such as L'Oreal Paris, Tiffany & Co. and Carolina Herrera.
Never one to be scared to take on a new challenge, Maggie decided to try something that could truly showcase all her talents — pageants. In 2009, she represented Canada at the Miss Teen Universe pageant in El Salvador and in 2010 she represented Panama at the Miss Princess of the World pageant in Czech Republic.
Having a passion for media and communications, Maggie attended Niagara College Canada in 2011 to learn the art of journalism and public relations.
Graduating with both a president's honour roll diploma and a post-graduate certificate, Maggie used her know-how, experience and always positive demeanor to land a career in digital marketing. This led her to found her own digital media agency, Mango Media, in which she provides small businesses fresh ideas and sweet results. Maggie has worked in the world of digital marketing for multinational organizations, educational institutions and large Toronto law firms. She is currently working as the Digital Campaign Manager for Randstad Canada, the largest recruitment and staffing solutions agency in Canada.
Never one to feel complacent, Maggie is currently working full-time while furthering her education at Ryerson University.
When it comes to her personal life, Maggie is an enthusiastic lover of animals, a vegetarian, a classical guitar player, a world traveler, and a strong believer in woman empowerment. She hopes to represent Canada at the Miss Universe pageant by embodying Canadian values such as multiculturalism, compassion and relentless optimism.
Sponsors
Video
Q&A
What are your interests and what do you enjoy doing the most?
I love traveling and learning about new and different cultures through meeting diverse people, tasting international foods, and living a global lifestyle. I enjoy photography, listening to music and sightseeing architecture from around the world.
List any special training you have had (music, art, drama, dance, etc.) 
National Conservatory of Music of Panama: classical guitar player.
Professional runway training from Miss Universe 2002 Justine Pasek.
Dance and theatrical performances.
Professional broadcaster.
In what sports, if any, have you participated?
Growing up, I always enjoyed playing recreational volleyball and soccer with friends. Now, I spend my time cycling down Toronto's beautiful harbourfront along Lake Ontario.
Name one person, other than your parents, who has had the most influence on your life. Why?
My best friend Brayden who has always encouraged me to follow my dreams and supported me in the process of accomplishing many of my personal goals.
What is your proudest personal accomplishment (other than participating in this pageant)? 
My proudest accomplishment has been maturing into an emotionally, financially, and mentally self-sufficient individual, which in turn has allowed me to be able to help others (both friends and strangers) in need.
What is the most interesting or unique thing that has ever happened to you and/or what is the most interesting thing about you? 
Traveling between Canada and Panama throughout my life has taught me to be adaptive, have an open mind and always be a global citizen.
What is your career ambition and what are you doing or plan to do to accomplish that goal? 
My career ambition is to build a digital media company that helps small businesses and non-for-profit organizations succeed in the digital world. About four years ago, I founded Mango Media, a Digital Marketing agency that provides businesses with fresh ideas and sweet results.
What would be your "dream job" in life?
My dream job would be to influence and empower women and young entrepreneurs around the world to work hard, and to assist them with overcoming obstacles so that they can achieve what they're truly capable of.
Describe where you were raised and what your childhood was like.
I was born in Montreal, QC, but raised in Panama City, Panama. Having a Panamanian mother and a Canadian father, I grew up in a multicultural environment. At the age of three, I was perfectly bilingual in English and Spanish.
My childhood consisted of going to the beach, picking mangoes from the trees with my friends, and traveling between countries. I was always involved with the arts by painting, playing piano and guitar, and performing theatre and dance.
My parents divorced when I was 11 years old, so for a few years, my mother and I experienced challenging economical situations.
The hard times we experienced and her exemplary hard work, taught me to never give up and be the best version of myself.
List any interesting or unusual jobs you may have had. 
When I was a teen in Panama, I would perform English to Spanish interpretation for a church service. This consisted of being in a sound-proof booth with large headphones and a microphone, frantically translating the pastor's words to the congregation. The large audience would hear my translation via radio with a headset.
List any volunteering you have done.
Visited Mancora, Peru with the church to help a local organization.
Volunteered every year at Niagara College's orientation week to ensure students felt welcome.
Participated in Niagara's annual Food Fest as a volunteer and event photographer.
What is your most unusual talent?
I have played classical guitar since I was a young girl and have performed for several audiences — from a medium sized crowd, to my mom and dad.
Where is the most interesting place you have been to?
Throughout my childhood, I would visit a rural area located in the countryside of Panama where my grandmother grew up. There is no electricity, washroom or laundry room. Everything is 100% natural. Locals use kerosene lamps at night, do laundry in the river nearby, and get their produce from the animals of the land. To get to the village, you must travel over 2 hours by horse going up and down mountains and crossing rivers. It was very rewarding to experience life at it's most natural state.
What do you hope to be doing in ten years?
Something that will continue making me happy. I would love to be helping others to achieve their best self.
Is there anything you would like to add that we haven't asked?
I have been a vegetarian my entire life and a passionate animal lover.