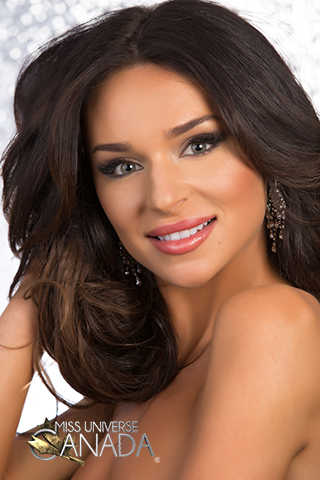 Height: 5'7
Hometown: Ottawa, ON
Languages: English
Occupation: Student at York University (Psychology, Bachelor of Sciences)
Meral was born in Ottawa, and moved to Toronto to pursue her dream of becoming a doctor, currently completing a Bachelor of Sciences degree in Psychology at York University. Between devoting her time to studying for the MCAT exam, volunteering at the Hospital and working with other organizations, she always ensures time for the gym, or a long run. Exercising is her passion and maintaining her mental and physical health is of outmost importance to her.
Meral loves taking on challenges, and having fun while doing it. She lives by the motto "there is always a solution". It has taught her how to manage stress, and driven her to achieve the goals she sets for herself, no matter the barrier.
Travelling the world and exploring new cultures is her favorite hobby. From exploring Italy, to teaching English in Costa Rica, learning about other cultures and embedding herself into them is what has shaped her to be the person she is today.
Video
Q&A
What are your interests and what do you enjoy doing the most?
Exercising (especially running and hiking), and spending time with my family! I am extremely family oriented.
List any special training you have had (music, art, drama, dance, etc.) 
I have done ballet from the age of 4-17, and have continued it recreationally. I have also taken acting classes.
In what sports, if any, have you participated?
Track and field! Running, of course

Name one person, other than your parents, who has had the most influence on your life. Why?
My brother, Elgin. As an older brother, he taught me not to be naïve, and to be strong and go after my dreams. He never doubted me, always supporting whatever I wanted to do. As a lawyer himself, I saw his own perseverance and motivation, and it encouraged me to go after whatever I wanted. He always told me "dreams come true".
What is your proudest personal accomplishment (other than participating in this pageant)? 
Deciding to take the path that I am on today. I know my aspirations are a long road, and starting at my age I know I will have some sacrifices ahead. But I also know, it will be worth it.
What is the most interesting or unique thing that has ever happened to you and/or what is the most interesting thing about you? 
I would say having Justin Bieber ask if he could sit at my dinner table!
What is your career ambition and what are you doing or plan to do to accomplish that goal? 
I am currently working hard to complete my Bachelor of Sciences degree and write my MCAT so that I can apply to medical school and become a dermatologist.
What would be your "dream job" in life?
Being a dermatologist! I also hope to one day have my own skincare line, where I can help young women and men improve their confidence. As a teenager who struggled with acne, hyperpigmentation, and sun damage, I knew how much it affected my confidence. I want to be able to create products that I wish existed when I was going through that!
Describe where you were raised and what your childhood was like.
My childhood consisted of a lot of quality family time and family trips, where we had the privilege of travelling to so many new places. Growing up with 3 brothers, our house was always busy and I was taught at a young age to have thick skin. I did ballet rigorously, so when I wasn't busy with school I spent a lot of time training. My mother is a lawyer, and I can recall travelling with her to conferences and meetings, which I think really forced me to develop strong social skills at a young age. Growing up in Ottawa was one of the best cities in Canada to grow up in because it has that hometown feel, yet is still a large city. Overall, I had a really wonderful childhood. Of course, like any family, we had our ups and downs. Having had mental illness run in my family, it has been hard but has empowered me to remove the stigma associated with mental illness.
List any interesting or unusual jobs you may have had. 
I was a nanny for 3 kids under the age of 3! Definitely a different job than what I was used to. It involved a lot of responsibility and energy!
List any volunteering you have done.
New Edinburgh Retirement Residency (2010)
30 Hour Famine (2010 & 2011)
Best Buddies Program (2010-2011)
24 Hour Wake (2010 & 2011)
Monte Carlo School Fundraiser (2011)
Harmony House Women's Shelter (2012-2013)
Costa Rica Global Crossroads – teaching English (2013)
First Aid & CPR Certificate (2011)
Canadian Blood Services (2016)
Mount Saint Joseph Hospital (2017)
What is your most unusual talent?
I'm good at car racing video games!
Where is the most interesting place you have been to?
I would say Istanbul. There is so much history, culture, and architecture there. As my background is half Turkish, the first few times we visited there I was so fascinated. It was amazing to see my own heritage and explore a part of my identity that I didn't yet know.
What do you hope to be doing in ten years?
In 10 years, I hope to have my own practice as a dermatologist and have started my own skincare line. I hope to be making a difference in other people's lives by using my education to give back.
Is there anything you would like to add that we haven't asked?
I really want you to see that I am well rounded and genuine. I work hard in school, I'm driven, and I love taking care of my body and health. I think in this day and age, so many young women feel that they need to compromise the way they look for being smart. I want to show young women that yes, you can be confident, smart, and feel beautiful, all while achieving your dreams.