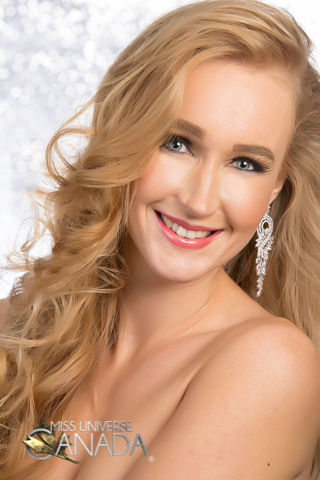 Height: 5'7
Hometown: Kanata, ON
Languages: English
Occupation: Student at the Southern Baptist Theological Seminary (Masters Degree in Counseling)
Sarah was born and raised in Ottawa, Ontario. She had a very happy childhood of playing sports and spending time with her family and friends. Growing up she was really close with her two younger brothers, and they continue to be two of the most important people in her life. During High School, many of her friends were struggling with depression, anxiety, and eating disorders, and this was when she first became interested in studying counseling. She desperately wanted to help all of her friends, but she wasn't always sure how to do that, and that is what put her on the course in life that has brought her to what she is studying now.
In 2015 she moved to Hungary to go to school for one year. During that year, she was able to travel to 15 other European and Middle Eastern countries, and that was when she fell in love with traveling and with experiencing other cultures. After her year in Europe she moved to Brazil for half a year, where for the first half of her stay she taught English as a second language for two classes of children in a favela in Macae. She returned home from Brazil for a few months before leaving for a counseling internship where she worked with troubled youth at a residential therapeutic boarding school in the Dominican Republic for two months. A few months after this internship she took a solo trip to Barbados for one month. These traveling experiences have played a large part in shaping who she is today.
Sarah graduated with highest honors in 2016 from Crossroads Bible College (IN) with a BSc in Biblical Counseling, and she is currently studying for a Masters Degree in Biblical Counseling at The Southern Baptist Theological Seminary in Louisville, Kentucky. She is studying counseling because her heart breaks for those who are hurting, and she wants to do everything that she can to help. A quote that really reflects the goal for her life is: "Ours is not the task of fixing the entire world all at once, but of stretching out to the end of the part of the world that is within our reach. It does not take everyone on earth to bring justice and peace, only a small determined group who will not give up." (Clarissa Estes) Sarah wants to impact those around her for the better, and whether that is many lives at once, or one life at a time, she will work to be that determined individual who will change her part of the world.
Sponsors
Video
Q&A
What are your interests and what do you enjoy doing the most?
From the moment I first tried Latin styles of dance about two years ago, I fell in love with dancing! I have been dancing Salsa and Bachata as much as I can since then and traveling to Salsa congresses as often as my schedule allows me to. I love the culture of Latin dance, all the people that I get to meet, the exercise, and I love the music.
List any special training you have had (music, art, drama, dance, etc.) 
Theatre, piano, horseback riding, dance (contemporary, hip hop, jazz), Latin dance (Salsa, Bachata, Kizomba)
In what sports, if any, have you participated?
Skiing, snowboarding, dance, horseback riding, and competitive soccer.
Name one person, other than your parents, who has had the most influence on your life. Why?
My best friend Abby has had the most influence on my life. She has been my best friend since we were around 5 years old. I have always admired her strength of character and her ability to stand behind her convictions. No matter how much time passes in between seeing her, we always can pick up right where we left off. Not many things in life are constant, but she has been a constant for me. She always strives to do her best in everything, and having her in my life always pushes me to do my best as well. She is one of the people I admire most in my life.
What is your proudest personal accomplishment (other than participating in this pageant)? 
I was asked by a church in Macae, Brazil if I could teach English to children who weren't able to access English classes. This church did a lot of work in a very low income area, providing for medical needs, dentistry, and other school classes, things that people living in this area couldn't afford. I didn't have any experience teaching English, but I wanted to help so I started researching how to teach ESL. I began to put together lesson plans, find homework assignments, print out crossword puzzles and fill-in-the-blank sheets, and came up with games to help the children learn English in a fun way. I was able to teach two classes of children ages 8-12 for a couple of months. I am very proud of this accomplishment because it was outside of my comfort zone, I had to teach myself how to teach, and because of the impact I was able to have on the children. Those children did not have many positive influences in their lives, so having the opportunity to be a positive role model for the children was a great blessing.
What is the most interesting or unique thing that has ever happened to you and/or what is the most interesting thing about you? 
I was staying in Austria at the mansion that was Mr. Von Trapp's house in the movie The Sound of Music, and I noticed that there were a lot of TV crews and cameras everywhere. So I wandered closer to where they were filming and asked a guy what was going on, and he said that they were filming the pilot episode of Austria's Next Top Model. I asked him what his role was in the show and he said that he was one of the judges. I stayed talking with him for a little while and he told me about how he grew up in Senegal, was scouted at an athletic event, and started modeling all over the world. I knew he was famous but it wasn't until later when I looked him up that I realized I had been talking to Papis Loveday, who for several years was considered the most booked black male model in the world!
I think the most interesting thing about me is the fact that in the last 3 years I have traveled to 20 different countries, and 13 states in the United States. Traveling this much has had a lot of influence in shaping my personality, broadening my perspectives, and in giving me many stories to tell. I have gone hang gliding over the mountains in Dominican Republic, snorkeling around a shipwreck in Barbados, climbed around ancient ruins in Rome, and watched an opera in Vienna. Traveling worldwide has also resulted in a deepening appreciation for Canada, and what it means to be Canadian.
What is your career ambition and what are you doing or plan to do to accomplish that goal? 
I want to work with young girls who have been abused or who have been sex-trafficked. I am currently studying for a Masters Degree in counseling, and I am in contact with a few different organizations that work with girls and women who have been trafficked about internship opportunities. My plan is to intern with one of these organizations and then to eventually take what I have learned and begin my own organization in one of Canada's major cities.
What would be your "dream job" in life?
I would love to work as a counselor in a therapeutic residential home for girls who have been sex trafficked. A place where they can feel loved, safe, get counseling, learn life skills, get education, and everything else that they need to recover and get back on their feet. My dream would be to show these girls that they are special, worthy, loved, and safe. I would also love to start more of these homes in the largest cities in Canada, start an outreach program, and raise awareness for the issue of sex trafficking.
Describe where you were raised and what your childhood was like.
I was born and raised in Kanata, Ontario, which is a suburb of Ottawa. I have very loving parents who support me in everything I do. They instilled confidence in me as a young girl and continue to do so even now as I am a young adult. My memories of my childhood are happy ones of playing sports outside almost every day with my two younger brothers and our friends. We were always building snowforts, and using our imaginations to come up with all kinds of stories. I will always treasure these memories from my childhood.
List any interesting or unusual jobs you may have had. 
I have been an extra in many movies and TV shows. Some of the roles have been quite interesting, like a news reporter at a scene where a building gets blown up, or the photo double for an actress who was playing a rich young women from the 1800s. It is always fascinating to see how movies are made from behind the scenes, especially when special effects are used.
List any volunteering you have done.
Veterinarian assistant at the Kanata Animal Hospital
Ottawa Salsa Convention
Teaching ESL in Macae, Brazil
Teaching ESL at a weekend snow camp in Czech Republic
Summer camp counselor
Staff at the International Christian Film Festival
What is your most unusual talent?
I consider world-traveling to be a talent. On the practical side, one needs to be able to find flights, buses, trains, hostels, food, and make a plan to see all of the sights. And on the cultural side, one needs to be able to understand the culture that they are in, learn from those around them, be open-minded, and be willing to go outside their comfort zone. I have gotten very skilled at arriving in a new country and becoming comfortable with it very quickly. Soaking in a new culture is one of my favourite things to do.
Where is the most interesting place you have been to?
Jerusalem. I love ancient history and other cultures so this city was fascinating for me. I got to climb Mount Masada and from the top of it watch the sun rise over the Dead Sea, I got to splash through Hezekiah's tunnel, I got to wander around the ancient ruins, and I got to drink tea with a local shopkeeper and hear his stories of all the people that come through his store. Walking on streets that are thousands of years old was a surreal experience and one that I will never forget.
What do you hope to be doing in ten years?
I hope to have started a program and a therapeutic residential house in one of Canada's major cities for girls and women who have been sex-trafficked. Over the next few years I plan to intern for an organization that already has an established program, and then I will take what I have learned and begin my own program. It will encompass public awareness, prevention programs for at-risk youth, and residential houses for trafficking victims which will include counseling, education, life skills training and other needs that the survivors will have.
Is there anything you would like to add that we haven't asked?
I would like to use this paragraph to bring more awareness to sex trafficking in Canada. Human trafficking is considered one of the fastest growing criminal activities in the world today. Statistics are hard to collect because much of these events go unreported, but it has been estimated that over 10,000 Canadians are trafficked domestically each year. Sex trafficking is not something that only happens far away in other countries, it is right here in each of our cities. 93% of Canada's trafficking victims are from Canada, and the average age of recruitment in Canada is 13-14 years old. This means that hundreds of our young girls are being exploited and abused every year. This is not something that we can ignore, as stated by the Canadian Women's Foundation; "True equality for women and girls will not be achieved until all forms of violence, including sexual exploitation and sex trafficking, are eradicated." (Canadian Women's Foundation: The Task Force on Trafficking of Women and Girls in Canada) We can all help to end sex trafficking, I encourage you to learn more about this issue, speak up about it, and discover what part you can play