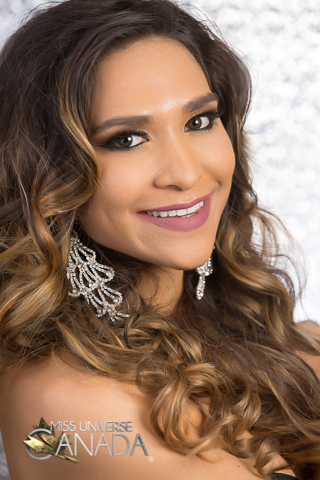 Height: 5'8
Hometown: London, ON
Languages: English, Azerbaijani
Occupation: Student at Queen's University (Public Administration MPA)
Sheila Amri was born and raised in London, ON but is of Azerbaijani decent. She graduated with honors from Western University in Health Sciences and then took her education to Queen's University to graduate in the Masters in Public Administration (MPA) program. She also has successfully completed all acting levels at EVN Film Studios in Toronto. She is currently working in Toronto for the provincial government but continues her passion for acting.
Her ethnically unique background explains her love for belly and hip hop dancing. More importantly, she is an ethnically ambiguous model as the industry terms her as she is known to have exotic features. Aside from her physical looks, Sheila is an avid traveler, having traveled to every continent except Antarctica. Most notable of which is her travels to the Philippines to undergo an Internship with the World Health Organization (WHO) in the Nutrition Unit. Her passion for health and public policy is highly recognized as she was awarded the best delegate, representing Azerbaijan at McGill University's WHO simulation conference while in Undergraduate studies, and later awarded two scholarships upon entry and exit to Queen's University's MPA program.
Sponsors
Video
Q&A
What are your interests and what do you enjoy doing the most?
My hobbies are vast in nature but are predominately athletic in nature from yoga to playing sports like tennis, to also long distance running. I also enjoy Yoga, dancing (including hip hop and belly dancing), and on occasion, writing poems.
List any special training you have had (music, art, drama, dance, etc.) 
I grew up learning dance, and playing a lot of sports competitively. I currently undergo Acting training through private classes.
In what sports, if any, have you participated?
Volleyball, tennis, basketball, badminton, fencing, and figure skating.
Name one person, other than your parents, who has had the most influence on your life. Why?
My older sister has been a strong influence, while cliché, as we have had similar educational interests and pursuits. She has been a great mentor in terms of advice and tutoring, when needed.
What is your proudest personal accomplishment (other than participating in this pageant)? 
My proudest personal accomplishment is striving to work to pay for my undergraduate studies while simultaneously striking a healthy balance to pursue my personal interests in the form of extracurricular activities, volunteer work, staying physically active, while excelling in my studies and forming long lasting memories with my close friends and family.
What is the most interesting or unique thing that has ever happened to you and/or what is the most interesting thing about you?
I have a very adventurous personality as I love going on hikes, and trying new activities like rock climbing or whatever else is presented. Primarily because I like trying new activities and life is too short not to constantly try new and cool hobbies.
What is your career ambition and what are you doing or plan to do to accomplish that goal? 
My career ambition is to work as a policy analyst as the Ontario Public Service. However, I multi-disciplinary in nature as I also love and enjoy acting and I aspire to pursue both passions.
What would be your "dream job" in life?
My dream job is to combine my love of policy analysis and making with acting and to one day work as a Global Ambassador for the UN to promote human rights, women rights, animal rights, and/or refugee rights.
Describe where you were raised and what your childhood was like.
I was raised in a small town, London, ON and lived there all my life until one year ago. My childhood had a strong emphasis on education as my parents left a country facing religious discrimination which did not always allow religious minorities to go on to further education.
I worked hard and was always dedicated to my studies with a strong intrinsic drive. I have been described as very energetic and exuberant, with a strong drive. I was always involved in sports, music, and student council. I was actually elected as the Student Trustee for my city for the school board, which was a great opportunity and highly reflective of my strong dedication to student government since elementary school.
List any interesting or unusual jobs you may have had. 
I have worked a total of 12 jobs in addition to the privilege of conducting a UN Internship with the World Health Organization (WHO). The job which shaped me the most was working at McDonalds off and on over the span of 3 years as a fortunate National McScholar. While minimum wage, every minute matters at McDonalds and there is no "off-time", every hour worked is a well-earned $11.25. When not taking orders, I was always stocking, cleaning, or consulting with customers at times.
I have worked at a call center as well, as a research assistant, health promoter, fitness instructor, fund development assistant.
List any volunteering you have done.
I have been active on the London Youth Council growing up as a Co-Chair and Board of Directors member for the South London region. I have been involved in two major national mental health projects with MindYourMind in collaboration with the Mental Health Commission of Canada and one of which with Western University.
I took my passion for student governance to the Municipal level and acted as the post-secondary representative for the London Diversity and Race Relations Advisory Committee for the City of London. The Committee advises and supports City Council on matters related to diversity, inclusivity, equity, and the elimination of discrimination in the City of London.
In Undergraduate studies, I was the Community Liason Manager (CLM) for the International and Exchange Student program as a previous peer mentor. The program provides international students with a positive transition to Canada by facilitating new friendships, and building English grammar, and verbal communication skills.
I have also acted as a program coordinator for the Junior Youth Empowerment Program holding the program at the Stronach Arena and Community Centre in London, ON for approximately 15 youth between 12-15 years of age. The program develops: their powers of expression, capacity for moral reasoning, and an ethic of service to others to contribute to the well-being of their communities. Furthermore, the program combines study with social action ranging from environmental (including park clean-ups) to small-acts-of-kindness.
What is your most unusual talent?
I would say belly dancing because it's not typically expected as its typically shed in a negative, promiscuous manner at times, quite contrary to the professional, public image of the public service. However, belly dancing is not actually a promiscuous dance, and is really a cultural dance and great and fun workout or hobby. I particularly enjoy using zills as well.
Where is the most interesting place you have been to?
I have been to 9 countries across 6 continents including: USA, Amsterdam, Israel, Hong Kong, Philippines, Malaysia, Chile, South Africa, Australia. While each was a unique experience, I found Malaysia to be distinctively unique because it is a multi-cultural country with delicious food, and beautiful sights, both naturally and man-made.
What do you hope to be doing in ten years?
I aspire to combine my passion for public service and the promoting the greater social good with acting and continue doing both or find a path which combines the two.