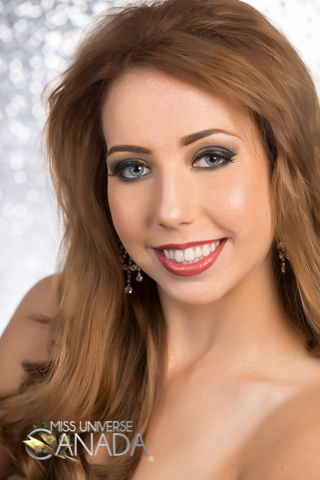 Height: 5'10
Hometown: Strathmore, AB
Languages: English
Occupation: Part-time Model. Barista.
Victoria Wilke was born and raised in small town Brandon, Manitoba. She feels that when she moved to Strathmore, Alberta in 2016, she was able to to "extend her wings," where she began modeling, working as a barista at Starbucks, and mentoring youth and volunteering at the hospital. When she is not working, she is running, writing, painting, rock-climbing, hiking mountains, or tackling an entirely new activity. At 18 years old, Victoria has achieved 5 Academic Honor Roll certificates, completed 2 Advanced Placement English courses, and has worked at 5 different jobs. Her current mission is to pursue a Social Work Diploma, and serve her local community in hopes of changing high pregnancy, STD, alcoholism, and drug rates in youth. She aims to help others recognize the importance of taking care of their emotional, physical, and spiritual needs to experience an overall wellbeing of the mind, body, and soul.
Victoria's desire to help people started when a social problem surfaced in her high school. She noticed her peers developing dependencies on drugs, alcohol, and smoking, ultimately leading to gang-related activities and destruction of close relationships. Victoria strives to be a role-model by encouraging others to make positive life choices, despite the opposition they may face from negative environments. She teaches youth not to focus on lack of opportunity or resources, and to instead utilize present talents and skills, to bring them closer to their future goals. She believes that once a person discovers their innermost desires and wishes, then opportunities and chances will be given to pursue.
Victoria describes herself as an intuitive empath, with a sensitivity to other's deep emotions that are not portrayed on the surface. Her heightened sensitivity became eminent after she overcame social anxiety and depression as a child. She replaced what once limited her with a newfound ability to talk to people that she senses are in need of help. Victoria overcame her challenges through faith and determination, and wants to represent hope for all people diagnosed with mental health disorders. She wishes for Miss Universe Canada to be an opportunity to have a voice fighting against the stigma that abounds mental health.
Growing up absorbed in art, writing poetry, and reading literature, Victoria utilizes her creativity in her work to express her personal opinions and beliefs. When creating, she aims to impact an audience on certain subject or topic she has solicitude for. She is fascinated that people can have various interpretations of her work, and that they can relate to it based on their current situation. She loves that art allows her to have free expression of her mind and senses, and it brings her closer to understanding herself and the world around her.
Video
Q&A
What are your interests and what do you enjoy doing the most?
I love how my mind is stimulated through the study of philosophy. I like to educate myself on topics I am interested in, such as health, spirituality, and art. While listening to podcasts, watching documentaries, or reading literature, I write my thoughts down so that I can return to study them at a different time. I am a lover of travel and people, and always open to learning more about a way of life that is different than my own.
List any special training you have had (music, art, drama, dance, etc.)
I have taken Advanced Placement English and Art courses in high school.
In what sports, if any, have you participated?
I participated in volleyball, basketball, and swimming throughout high school but none of them have really stuck with me. Instead, I choose to focus on pursuing a healthy lifestyle by attending the gym and partaking in activities such as running, biking, yoga, boxing, rock-climbing, hiking, dance classes, and downhill skiing.
Name one person, other than your parents, who has had the most influence on your life. Why?
My best friend Aubrey Burgoyne lives in Brandon, Manitoba, whom I have known since I was 8 years old. She has had the greatest impact on my life, for not only has she been supportive of my decision to move away from her, but has a strength and perseverance of her own that I admire. When we were children, she was diagnosed with Tourette's Syndrome. I remember her being bullied by other kids for her uncontrollable tics. It was difficult for me to see my best friend struggling, but she never let other people's judgments bring her down. Her positive attitude, wacky sense of humor, and compassion for people, has uplifted and inspired me many times throughout our friendship. Subconsciously, I believe she has motivated me to become a Social Worker, and to raise awareness for the ongoing mental health issues in students. I want to honor Aubrey and be a support of her, even when we are far apart, through my initiative to help others struggling with Tourette's Syndrome, or other disorders.
What is your proudest personal accomplishment (other than participating in this pageant)?
I am proud of myself for conquering depression and social anxiety. As difficult as it was, the experience propelled me into a new understanding of my purpose in life. It was then, that I discovered my passions and what methods of therapy were best suited to my interests. I started running to elevate my mood, and the exercise eventually became part of my every day routine. I also rediscovered my love for writing, which is all I ever did as a child. Writing helped me understand my thoughts and control emotions while I was recovering. I developed an appreciation for the recovery process, for it taught me how to have passion for different things, and bring authentic results of happiness and fulfillment into my life.
What is the most interesting or unique thing that has ever happened to you and/or what is the most interesting thing about you? 
When I moved to Alberta, the very first mountain I had ever climbed was Prairie Mountain, with an elevation of 2,214m. I hiked it in the middle of the night, during winter, and I did not have hiking poles or microspikes. I was with 12 other experienced hikers and the majority of the time, I was far behind them. Initially, I thought reaching the top would be impossible, but after 3 exhausting hours, I made it to the peak! The experience was a reminder that my internal strength and unfailing determination will get me anywhere I choose to go in life.
What is your career ambition and what are you doing or plan to do to accomplish that goal?
I am an aspiring Social Worker in Mental Health Facilities. I would like to be of direct service to youth and adults, couples, families, and groups in the form of counseling, therapy, coordination of resources, and advocacy.
What would be your "dream job" in life?
I dream to someday be a published author.
Describe where you were raised and what your childhood was like.
I was raised in a small town called Brandon, Manitoba, with a prairie terrain and a large valley located within the city. Brandon received its name from a popular hiking area called the Brandon Hills, where I used to go with my family as a child. I made friends with two girls next door to me, and together we would go swimming, riding our bikes, or playing the drums in the basement singing to Avril Lavigne's songs.
List any interesting or unusual jobs you may have had.
I worked as a waitress in 2 different diners, both which were very small buildings. The majority of staff had to be on the confined floor together, so we had to learn how to maneuver around each other. At my second job at a Pizza restaurant, the cooks would pull pizzas out the oven, and I remember aggressively ducking underneath them to avoid getting hit by flaming hot trays!
List any volunteering you have done.
Babysitting at a Yoga Studio for mothers to have personal time
Escort and patient visitor for Strathmore District Health Services
Youth Leader at Hope Community Covenant Church
Mentor for a child with fetal-alcohol-syndrome at Hull's Services Calgary
Brides2Be Expo February 26, 2017
What is your most unusual talent?
When painting portraits, I evoke emotions by using different techniques such as color psychology, symbolism, lighting, etc. My perfectionism and attentiveness to detail helps me portray a powerful visual representation of a person. Sometimes, achieving my desired effect of the painting is difficult, but I like to leave up to the audience's interpretation in the end anyway.
Where is the most interesting place you have been to?
I travelled to Germany with my dad and brother in 2015, to visit my grandparents, Oma and Opa. Because I did not speak German at the time, I was unable to communicate with them. They could not speak to me in English either, but I still felt their love for me. They were certain of there always food on the table, dessert at the end of a meal, or a glass of water in my hand. I also had the chance to experience tours of the big cities, a harbor cruise in Hamburg, festival medieval, interactions with gypsies, the autobahn, and sights of the many historic castles. I am grateful for the chance to experience Germany with my family, as it will be a memory embedded in my heart forever.
What do you hope to be doing in ten years?
When I was younger, I was involved in speech competitions, and I hope that in 10 years I will return to public speaking. I would like to be involved in Social Work locally, but also make an impact in people's lives globally.
Is there anything you would like to add that we haven't asked?
I am incredibly grateful for the journey I am about to embark on. Miss Universe Canada is a chance for me to build my identity as a young woman of Canada, and as a student of Social Work. My passion to change the hearts and lives of others has been heightened, and I will live in that spirit throughout the competition. I want to show others that it does not matter where you come from, or who or what limited you in the past, for you can make intangible dreams, tangible, through determination and hard work.