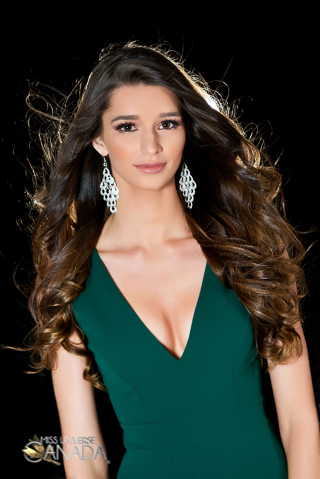 Height: 5'7
Hometown: LaSalle, ON
Empathic, cheerful, and ambitious are three words that best describe Anca. She was born in Romania and immigrated to LaSalle, Ontario at a young age. She is fluent in Romanian and she is currently pursuing a Psychology with Thesis degree at the University of Windsor. She is proud to have received the University of Windsor In-Course Scholarship for outstanding academic achievement in 2017.
Anca has always strived for a healthy and active lifestyle. She was grateful to have run track and field for four years. She won the WECSSAA 2015 title in high jump and proudly represented Windsor-Essex County at OFSAA Regionals. Anca also advanced to OFSAA with her volleyball team. Playing sports has taught her the need for perseverance and discipline in order to reach her full potential. Anca also recently began modeling for local fashion designers and companies. She is inspired by the creativity and innovation in the industry.
With only one family member residing in the country, Anca finds great strength in her community. She has given back by fundraising for local agencies and had the pleasure to teach Sunday school at St. George's Cathedral. Weekly, Anca volunteers her time at a suicide prevention organization. This opportunity has humbled Anca and has strengthened her passion for studying mental health. Anca has also gone abroad and spent several weeks building housing and a school for an orphanage in Romania. This taught Anca the need to be socially aware of issues outside of Canada. In her eyes, education, housing, and access to mental health services should be seen as human rights globally.
Anca's ambition for education has led her to take on a teaching assistant position at the University of Windsor in the fall. Additionally, her interest in mental health has been a driving factor for her devotion in research. Anca volunteers in a neuropsychological lab and she also assists in conducting research on partner violence. Anca is passionate about research and how it influences education.
In the future, Anca wants to become a Clinical Neuropsychologist; she dreams of providing professional services to vulnerable communities in need. She hopes Miss Universe will serve as a platform to educate and bring awareness on an international level. Altogether, Anca's experiences have given her the confidence to pursue exactly that.