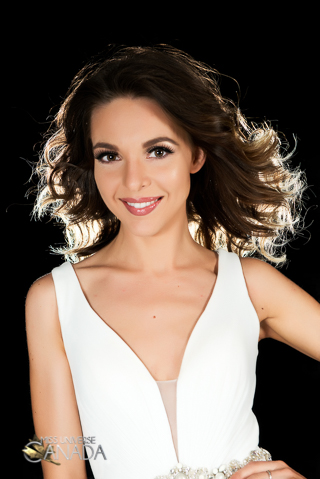 Height: 5'8
Hometown: London, ON
Hailing from the forest city of London, Ontario, Jacqueline is a first generation Canadian. Leaving communist Poland, Jacqueline's family came to Canada seeking a richer and more fulfilling life. Wanting to keep her Polish roots and traditions, Jacqueline enrolled in Polish school on top of her regular studies. Jacqueline has immersed herself in Polish culture by taking part in London's Polish folk dance group 'Cracovia' where she has danced for many years, having the opportunity to perform on many stages across Canada and internationally. She has now become one of the dance instructors and choreographers, teaching the youngest dancers the fundamental building blocks needed to go on to traditional folk dance in the hopes of keeping the Polish culture alive in Canada. While Jacqueline likes to share her traditions with others she also enjoys learning about different cultures. By being a part of the Children's Aid Society and becoming a Foster Family, Jacqueline has had several children live with her as she grew up developing compassion, acceptance, and tolerance for sometimes troubled and less fortunate kids. She feels blessed to have had these children in her life.
Jacqueline's biggest passion is traveling which has given her the opportunity to meet new people, visit different places and experience different cultures. Jacqueline believes that travelling is a gateway to opening the mind and soul to help her grow as a person. Being well traveled, Jacqueline feels that as a society we would be more accepting of other cultures, religions, and races if we could experience where people come from, how they live, and communicate with them in their own language. With all Jacqueline's travels she has become fluent in 3 languages and is currently learning 2 others.