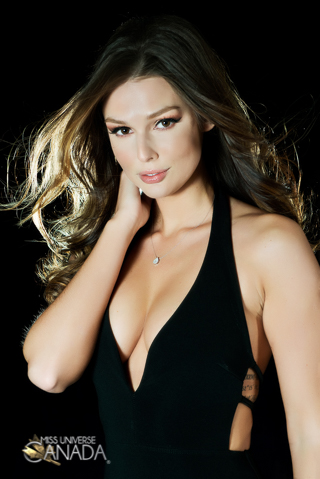 Height: 5'9
Hometown: Windsor, ON
Marta Magdalena was born in Warsaw, Poland, and was raised by a strong mother in Windsor, Ontario, Canada. Growing up in a country that beautifully embraces multiculturalism has helped her find pride in both her Polish and Canadian heritage. She is fluent in English as well as Polish, as well as conversational French and German. She is nearing the halfway point of her studies at St. Clair College, ambitiously earning her diploma in biomedical engineering technology with a 3.95 GPA.
After she graduates, she hopes to pursue a bachelor's and master's degree in the biomedical engineering field, and wishes to work to improve robotic prosthesis in order to improve the quality of life for patients, particularly children. While education is a topic she is passionate about, she also feels that it is important to be well rounded. She achieves this through art and modelling, beginning her modelling career at the age of 14. That year, she appeared in fashion magazines and walked in fashion shows. By 15, Marta was signed to a mother agency, as well as in Toronto and Paris, spending modelling in the French capital. At the age of 16, she travelled to South Korea for work, as well as New York and Los Angeles. Currently, Marta is signed with agencies in Toronto, Miami, London, England and Zurich, Switzerland. She actively travels between those cities for photoshoots, castings and events. While she considers herself a business woman in this field, she also adores the creative and romantic aspect of her modelling career. She enjoys extending her art expression to paper and canvas through drawing and painting. Marta is extremely grateful for the ability to travel to multiple countries and continents through her work. She enjoys discovering and learning about foreign cultures, traditions and religions. She believes that doing so helps us better understand people, their actions and world around us. As Mark Twain said, "Travel is fatal to prejudice, bigotry, and narrow-mindedness."
Even with a very busy schedule between school and a modelling career, Marta enjoys giving back to the community and volunteering her time to help others. In the past, she has taken part in charity events to raise money for breast cancer. She also enjoys volunteering her time for tutoring and teaching young children. Marta wishes to inspire young women, both in her generation and the coming ones, to build their confidence, self esteem and promote healthy body image. Marta also desires to 'lead by example' and inspire young girls to pursue a career in technology or the sciences, and inspire a movement of females in male-dominated work fields.