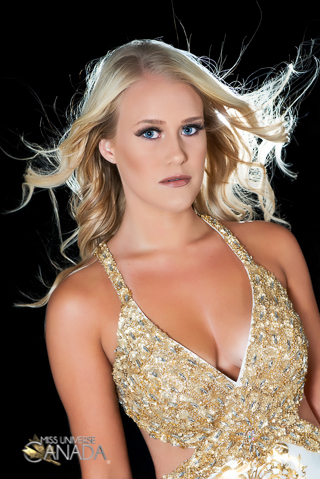 Height: 5'4
Hometown: LaSalle, ON
Sarah was born and raised in the heart of LaSalle, Ontario. She is currently a student at the University of Windsor, set to graduate this spring with a double major; Honors Bachelor of Forensic Science and Sociology. Sarah is passionate about her program and cannot wait to pursue a career either as a criminal sociologist or as a forensic identification officer. She is very involved in her program, helping out whenever she can with events, annual conferences and with mentoring younger students in the program. In order to make her career goals a reality, Sarah works part-time as a waitress at a local restaurant. Sarah enjoys volunteering around her community with all ages and through various types of events and community centers. Sarah has focused most of her volunteering through the Windsor Regional Cancer Centre helping raise money for the Canadian Cancer Society. The most recent volunteer experience was with the John McGivney Centre where she helped teach sick children and children with disabilities, karate.
Along with her two areas of study and volunteering, Sarah believes that her 13 years of being involved and dedicated to sports from baseball to cheerleading, has shaped her to be a confident and hardworking individual. Sports have allowed her to become more outgoing, and to be able to work well in a team setting as well as independently. She is bilingual and thankful that she comes from a mixed heritage because it has allowed her to be understanding and respectful of all cultures and backgrounds. Traveling is one of her biggest passions as she has a burning desire to experience new things, and take thrilling chances whenever they come her way. She hopes to combine her passion for travel and her potential Miss Universe Canada title to volunteer overseas and help third world countries with education and basic necessities.