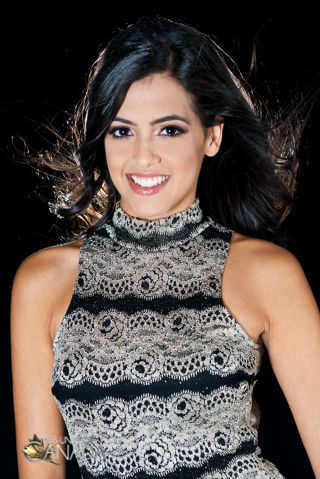 Height: 5'10
Hometown: Windsor, ON
Serafina Oliverio was born in Windsor, Ontario, in 1993. The 24-year-old has spent most of her life in LaSalle Ontario with her mom, dad, sister and brother. Serafina has an Honours Bachelor of Arts degree with a major in Psychology from the University of Windsor. She has obtained a Post Bachelor in Communicative Sciences and Disorders from Wayne State University and is excited to become a Speech and Language Pathologist. Serafina is passionate about speech and language development and working with children. She believes in the importance of communication, and how detrimental it is to be robbed of that ability. Her goal is to help others work on improving their means of communication, and guide them through a positive journey of recovery.
Serafina loves working with children and teaching them, as she has been a volunteer tutor at the Children's Aid Society in Windsor, volunteered alongside a Speech Language Pathologist in an elementary school, was a volunteer group leader at Smile & Pose, and volunteered at the Children's Hospital of Michigan.
Serafina embarked on a new academic and life changing experience during her fourth year of university. In 2015, she was accepted in the student exchange program. She travelled to Wales, UK and attended Swansea University where she continued her education in Psychology. Serafina considers this experience as the most cultural enriching and greatly influenced her personal growth. Embarking on this journey, forced herself to step outside of her comfort zone and break out of her shell. Among meeting friends from all over the world, and learning in a new setting, Serafina took advantage of her proximity to many different countries and travelled. Throughout her time spent in Europe, Serafina gained cultural knowledge, experience, and a new love for life. Her biggest dream is to continue to travel the world, learn about different cultures, and help as many children as she can. Through her journey of competing for Miss Universe Canada, she hopes to be given the opportunity to fulfill this dream and embark on charity endeavors.
Serafina emulates kindness, positivity, and courage. She believes in the importance of embracing the little things in life, and seeing the beauty in all that surrounds us. She believes in the importance of being kind to everyone, and always provide a helping hand to those in need. Serafina is known to be compassionate, loving, and always offers a listening ear.