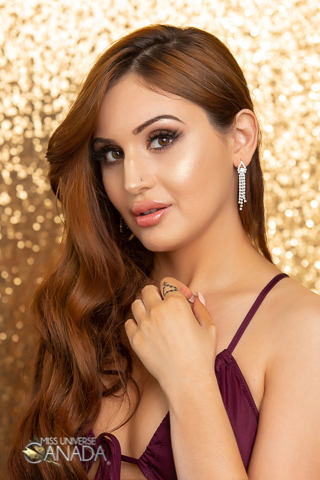 Height:
5'3
Hometown:
 Mississauga, ON
Languages:
English
Occupation:
Customer Service & Bartender
Alyssa Ortiz was born in Mississauga, Ontario and currently lives in Etobicoke, Ontario. She studied social work at Sheridan college in Oakville. She currently works in the hospitality industry and enjoys what she does. Alyssa loves to meet new people and help them in any way she can.
Since she was a young girl, she has always been passionate about fashion and beauty. She also worked part time as a makeup artist and loves to make feel good about themselves. Alyssa also has many other traits such as being a positive and compassionate person. Alyssa has also practiced different sports when she was a kid, such as gymnastics and has won many trophies and ribbons. Alyssa likes to lead a healthy lifestyle and take care of her mind, body and soul. Alyssa also has volunteered at many different agencies helping people in need and giving back to the community. Alyssa would love the opportunity to become Miss Universe Canada 2018 to be able to raise awareness for different causes and have a platform to speak about important issues as well as being a mentor for the younger generation.
Sponsors
Family and Friends
Video
Q&A
What are your interests and what do you enjoy doing the most?
I am passionate about fashion, beauty and health. I like to work out and take care of my mind, body and soul. I also love to travel and love trying new food!
List any special training you have had (music, art, drama, dance, etc.) 
I took ballet and tap when I was a child and I was also a child model. I also competed in gymnastics competitions. As well, I have done some promotional modeling.
In what sports, if any, have you participated?
I have participated in soccer, swimming and tennis.
Name one person, other than your parents, who has had the most influence on your life. Why?
One person who has had the most influence on my life is my aunt. Growing up and until this day, we have always been very close. She always teaches me to believe in myself, to have confidence and she is always there for me unconditionally. She is my family but also my friend at the same time and I have learned a lot from her.
What is your proudest personal accomplishment (other than participating in this pageant)?
My proudest accomplishment is graduating from college. I graduated in social work, and I have learned a lot through out my years in the program. I also got to work with people in need and give back to the community. For me, that is something that gives me great pride and joy. I love to help people in anyway that I can.
What is the most interesting or unique thing that has ever happened to you and/or what is the most interesting thing about you?
I think the most interesting thing about me is my positivity. I try to always remain positive no matter what. Even when things go wrong I believe they will get better and I try my best to spread positivity and love whenever I can.
What is your career ambition and what are you doing or plan to do to accomplish that goal?
I have two career ambitions, which are working as a counselor for women and children, and on the side being a makeup artist because I love the beauty industry. I have already graduated from college with a social service work and I plan to continue to look for jobs in my field and to volunteer in shelters and hospitals. I also plan to continue working as a freelance makeup artist.
What would be your "dream job" in life?
My dream job in life would be once which I can make people feel good about themselves and help them in any way possible. I would like to be a role model, an ambassador for change and inspire people to achieve their goals.
Describe where you were raised and what your childhood was like.
I was born in Mississauga, Ontario and raised in Milton, Ontario. Growing up, I had two wonderful parents who taught me great values, morals, and respect. My parents always believed in me and did the best to help me succeed. My childhood is full of good memories, laughter, and joy. I am so blessed that I have such a loving and caring family.
List any interesting or unusual jobs you may have had.
The most interesting job I had was working at the Royal Bank in the human resources department. It was my first office job and very different from what I was used too. I learned many skills and responsibilities while in that position and it was a great experience.
List any volunteering you have done.
Big brothers/big sisters of halton
John howard society
Salvation army
Various fundrasiers
What is your most unusual talent?
My most unusual talent is that I am a really good listener and can usually make people feel comfortable confiding in me and trusting in me knowing that I will listen and not judge.
Where is the most interesting place you have been to?
The most interesting places I have been to are Italy and Spain. They are some of the most beautiful places I have been too. I love the culture and the history. It is s different from the culture here in Canada and I definitely enjoyed and learned a lot from both places. Also, both places have great food!
What do you hope to be doing in ten years?
In 10 years, I hope to be a loving mother and wife. I hope to be successful and inspire people to achieve their goals, to empower the younger generation, and to always stay true to myself and remain humble no matter what.
Is there anything you would like to add that we haven't asked?
It is a great honor to have the opportunity to be part of Miss Universe Canada 2018. I would love the chance to represent Canada internationally, to make a difference in the world, and show my unique personality. This organization is a great platform to empower young women, to give back to the community and make incredible memories that will last a lifetime. I am so proud to be a part of this amazing journey and I can't wait to see what the future holds! I would also like to thank my family and friends for their unconditional support, and the MUC organization for this incredible opportunity.